The development of technology is increasing expectations for many products, m.in. Windows. Modern constructions protect the interior from heat loss, provide the right amount of light, and their installation takes relatively little time. One of the additional features of modern windows is burglary protection. Among the standards of pvc window equipment, produced by MS more than WINDOWS, there is a safety package RC0.
RC0 Burglary Safety Package – Construction
One of the options for equipping PVCwindows, available in the MS offer more than WINDOWS, is the RC0 burglary safety package. It is formed by the following elements:
3 anti-burglary hooks – these components are screwed to strengthen the steel frame. They work with hardened mushroom bolts, located in the boundary headdling of the wing. Each swing-swing wing (UR) and active wings in movable posts whose width exceeds 476 mm and the height is greater than 866 mm have a triple protection. The hooks are placed at the bottom, on the top, as well as on the hinge side.
Safe Hoppe handle with Secustik protection – this element blocks the possibility of opening the window by "knocking out" or moving the lock from the outside of the structure.
Safe steel reinforcement – it is located in the frame and is characterized by a closed cross-section. The thickness ofthe reinforcement, laser welded, is 2 mm. In the wing profiles, safe reinforcements are also used – steel profiles with a thickness of 2 mm.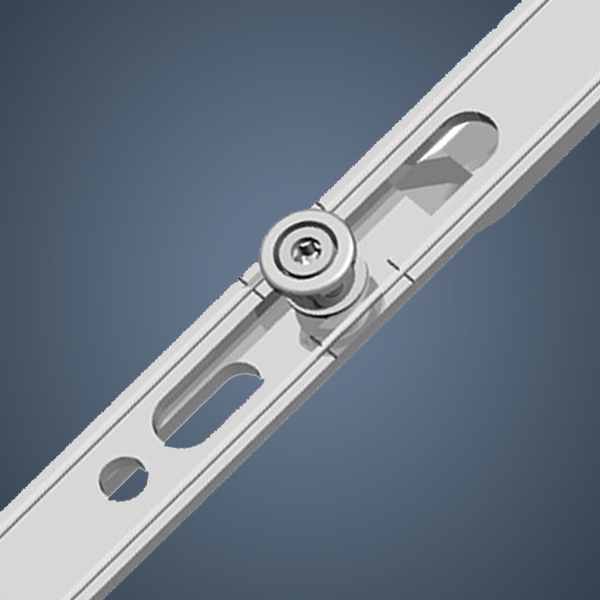 When should I choose the RC0 security package?
The RC0 security package is worth choosing when burglary protection is indicated. This type of security will be useful primarily in premises located on the ground floors and in other places that can be accessed from the outside. For interiors located on the upper floors, there is no need for the RC0 package. It is worth emphasing that this way of securing the room is the author's idea of MS more than WINDOWS.
Burglary protection – which window handle should I choose?
The use of burglary hooks will not benefit if a simple handle is installed in the window. In such a situation, no protection will work as expected. On the other hand, the use of a key handle protects the window only if the handle is closed by a lock with the key. For this reason, MS specialists recommend using Hoppe handles with Secustik protection and a key more than WINDOWS. Thanks to them, the windows will be protected from opening from the outside even if the door handle is not closed with the key.