This is an event we have been looking forward to, and now we are pleased to share our successes with you!
Our representatives, i.e. our Authorized Trade Partner – PASJA salon, participated in this prestigious fair and we could not be more proud of their achievements at this event.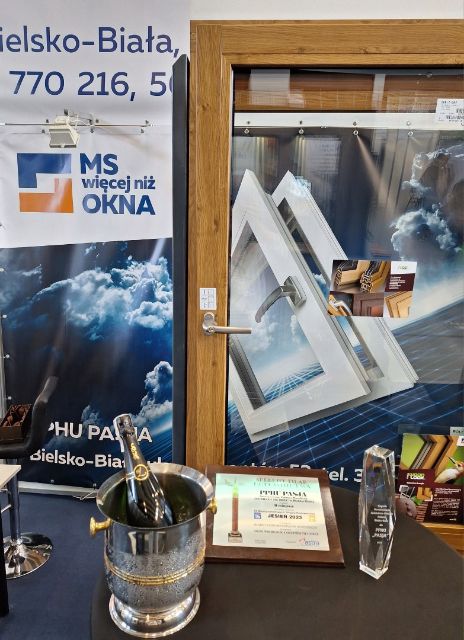 Our Representative won not one but two great awards! The first is the "Silver Pillar", which confirms our quality and commitment to creating innovative solutions. The second one is the Award of the Association of Polish Architects, Bielsko-Biała branch, awarded for the product "WoodLook windows with Tilt-First fittings". This proves that our products are appreciated not only by customers, but also by industry experts.
This is a great distinction for our company, but also a confirmation that our passion and commitment bring concrete results. We would like to thank our clients for their trust and our employees for their hard work and dedication that allowed us to enjoy these well-deserved awards today.
Congratulations to our Representative – the entire PASJA team! Let these awards be even more motivation for you and a reason to be proud of your own achievements!