Hinges are components that allow you to unravel and close PVC doors. They belong to a group of coding elements that determine the m.in. functionality of the entire structure. The products available in the MS offer more than WINDOWS can be equipped with both traditional hinges and accessories mounted in the notch of the wings. The components come in different colours, so you can adjust them to suit your product's appearance and preferences.
SFS Dynamic 3D – notch hinges
PVC external doors available in MS more than WINDOW are equipped with SFS Dynamic 3D hinges as standard. These components are mounted in the notch of the wing. Due to their location, they have a positive effect on the aesthetics of the structure. These elements come in the following colours: white, brown, matt chrome (F1), old gold (F4), titanium (F9) and golden gloss.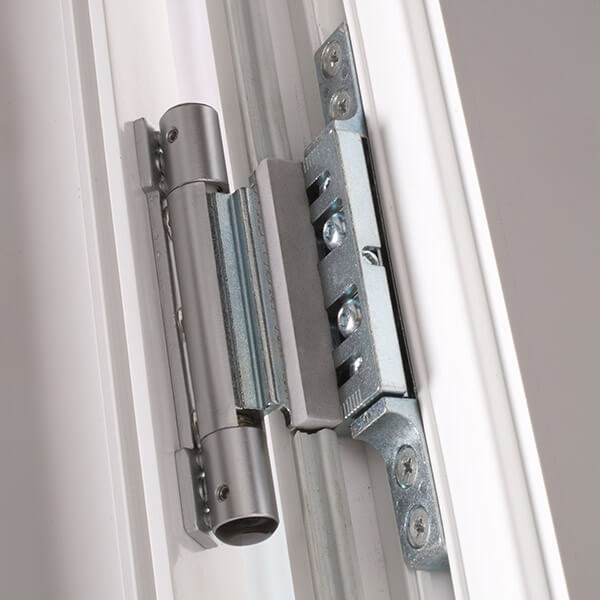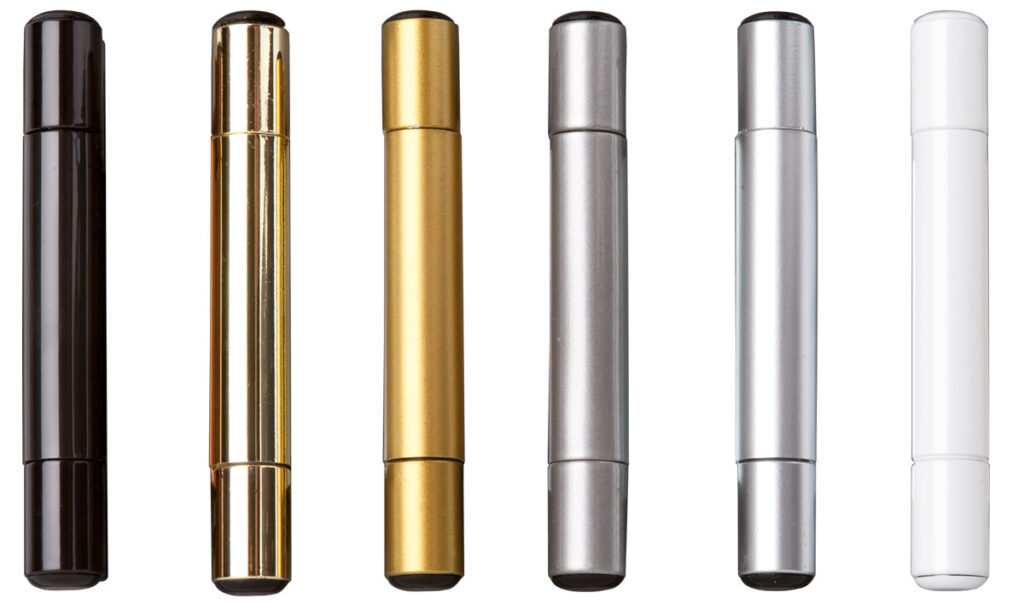 Hinges SIMONSWERK Siku RB
MS also offers SIMONSWERK Siku RB hinges in brushed steel, which are mounted to the side wall of the wing. This solution aesthetically presents itself, and at the same time provides the entrance door with the right functionality. It allows the continuity of the seal to cling to the sash around its perimeter.
BKV 105 NN – hinges for external doors
Another option that can be used in both the entrance door and terrace structures is the BKV 105 NN hinges. Like the other elements in the offer, they can be adjusted in three axes. The pictures below show all available color versions.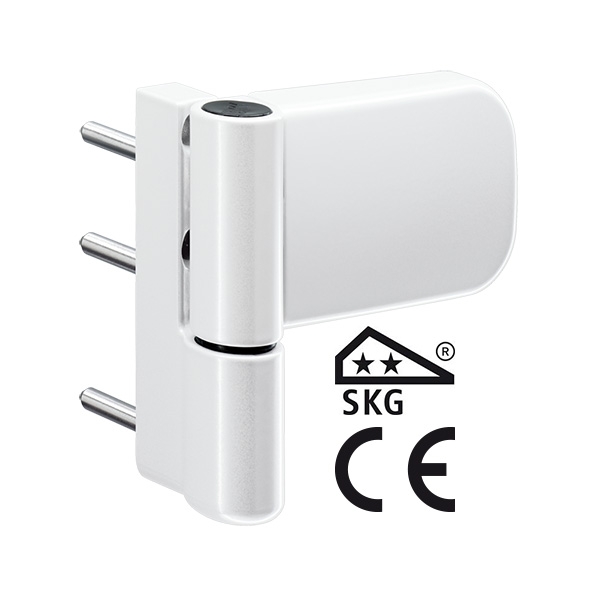 Fromdoor to door BKV Solid 150
BKV Solid 150 hinges are among the solutions used in PVC patio doors . These elements are screwed to the outer part of the wing. Their stems are made of stainless steel. Color variants show the following photos: