ALU axxent PLUS – standard equipment
ALU axxent PLUS hardware is used in Premium 86 US aluminium windows, i.e. constructions with a hidden sash. Standard equipment includes the following components.
Fixed, non-rotating bolts
These components are part of all the hardware components mounted on the sash. They work with striker plates located on the frame. They make it more difficult to push out the sash. They therefore have an anti-burglary function.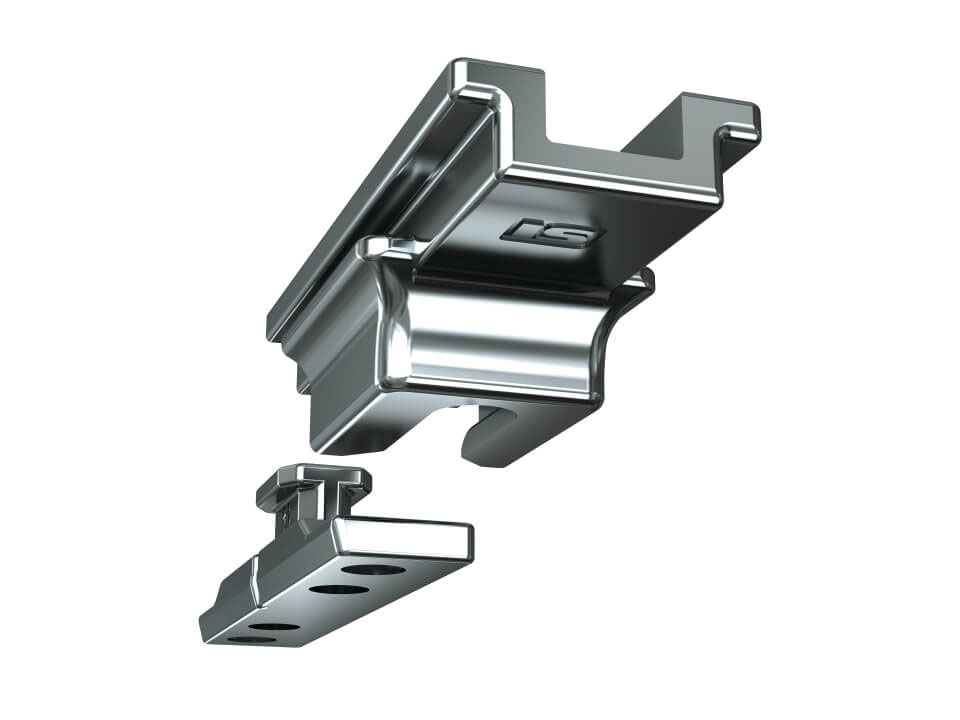 Lower striker with roller
The function of the sash lifter in ALU axxent PLUS hardware is performed by a striker screwed to the lower part of the frame. A special roller effectively facilitates placing the sash in the frame. This convenience will be particularly appreciated by users of wide joinery.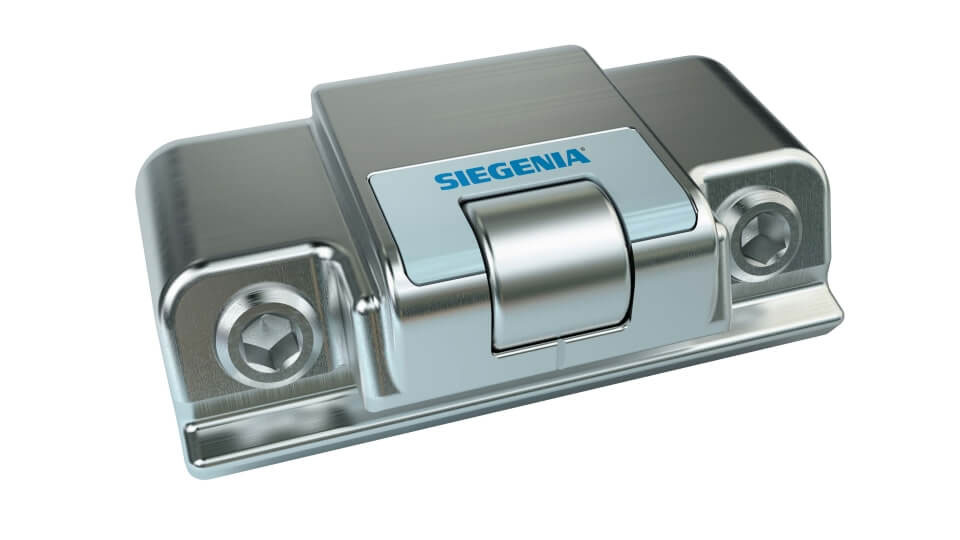 Hidden hinges are the standard – and only – option in ALU axxent PLUS hardware. They provide a unique aesthetic to the construction. It is also worth mentioning the less demanding window maintenance than in the case of standard, surface-mounted hinges. The 150 kg load capacity guarantees the safety of the joinery as well as its users.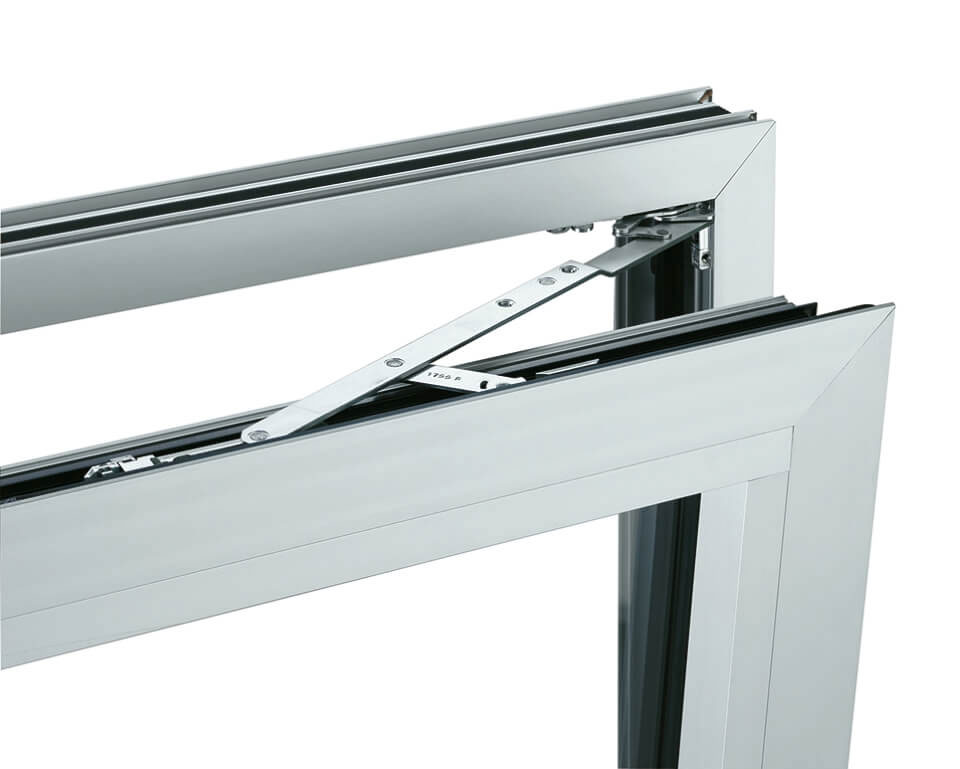 Strikers operating with bolts
The bolts located in the elements fixed to the sash interact with the strikers screwed to the frame. These components have a different structure than the strikers used for aluminium windows with a 16 mm hardware groove.
Optional ventilation
In aluminium windows equipped with ALU axxent PLUS hardware, a summer-winter night vent can be used. This small element makes it possible to regulate the amount of fresh air entering the room through the window. This allows the sash to be slightly tilted in winter. This provides the necessary ventilation without unpleasant draughts. It is worth noting that changing the size of the tilt does not require any tools.