The height and width of the profile assembly that make up the window structure determines the ratio of the glass surface to the dimension of the entire window. FORMA products achieve significantly lower dimensions compared to market standards. Thanks to this, they let in a large amount of light into the room and at the same time allow to see much more of the world.
FORMA products assembly heights
In FORMA, FORMA Viso and FORMA ThermoFibra windows the height of the assembly (frame+sash) is significantly lower than market standards. For most structures, this parameter is approx. 118-123 mm. FORMA and FORMA Viso products, on the other hand, reach a value of 112 mm. The lowest assembly, 109 mm, is distinguished by ThermoFibra windows. At the same time, these structures achieve the best thermal parameters. Beneficial properties result from the elimination of steel reinforcement in the sash and its replacement with glass fiber.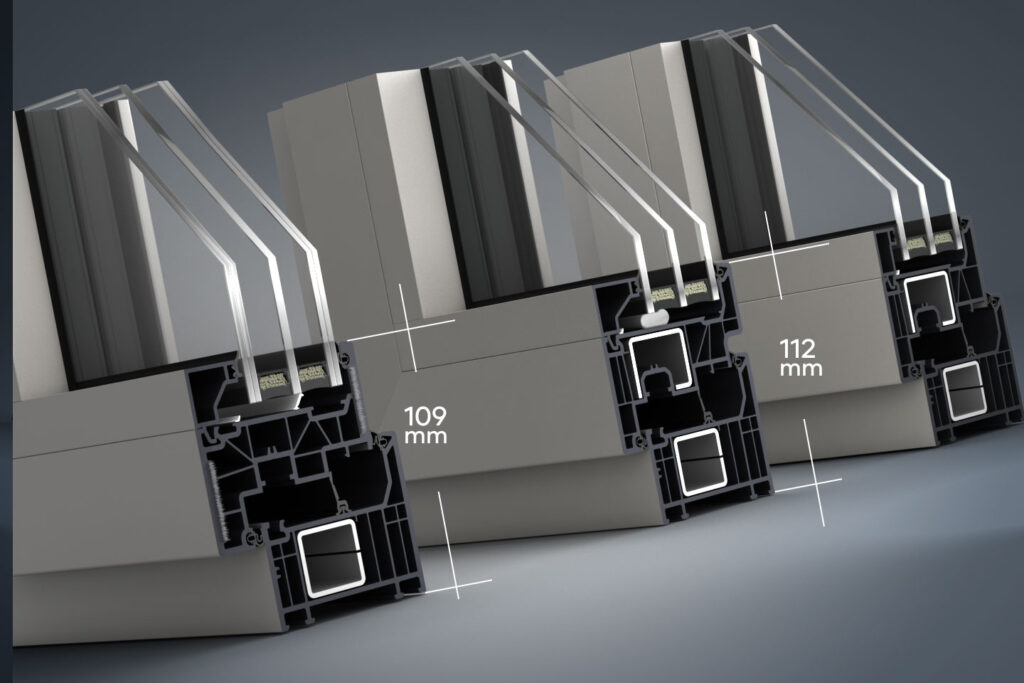 Parameters of structures with fixed or flying mullion
When it comes to the ratio of the glazing surface to the dimension of the entire structure, consider also the width of the assembly with fixed or flying mullion. In each FORMA line product, this parameter has a lower value compared to the market standard (approx. 190-196 mm for the fixed mullion and approx. 168-180 mm for the flying mullion). The width of the assembly with fixed mullion, for FORMA and FORMA Viso windows, is 180 mm. For the FORMA ThermoFibra it is 174 mm. Of particular note is the width of the assembly with a flying mullion. In the standard FORMA windows variant it is 158 mm and in the FORMA ThermoFibra series it is 152 mm. For FORMA Viso constructions, an extremely narrow flying mullion is available. When it is used, the value of this parameter is only 124 mm.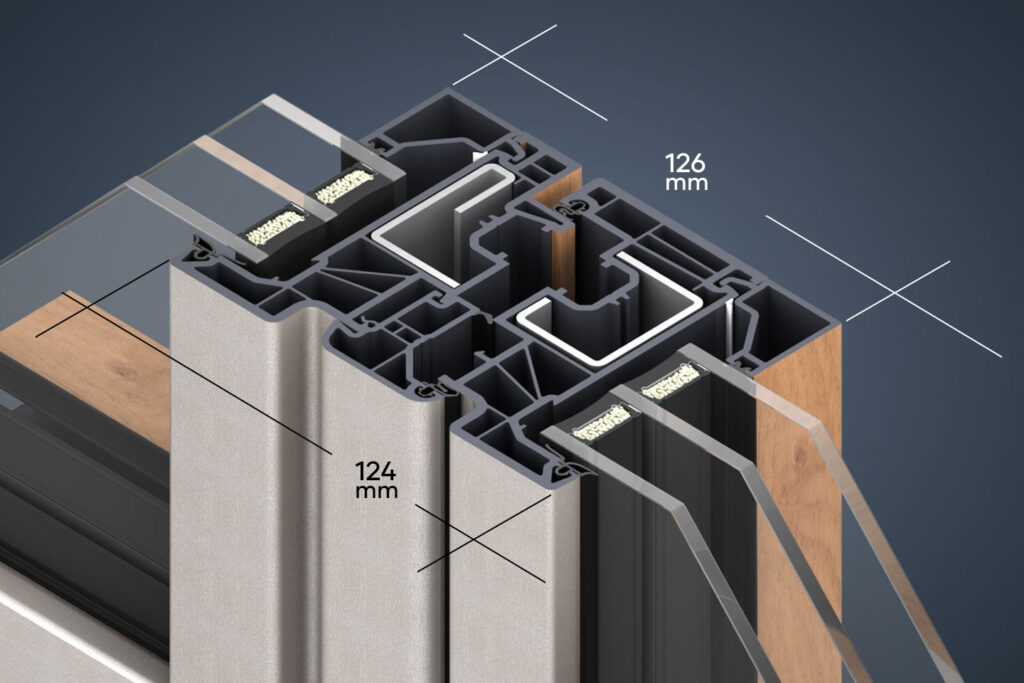 Advantages of a narrow flying mullion
Using a narrow flying mullion increases the glazing area and thus results in a slimmer window line. This also guarantees more effective lighting of the room with natural light, which favorably affects the household. More light means better view and better well-being.