As every year, "Puls Biznesu" announced a list of Business Gazelles, i.e. companies belonging to the elite of small and medium-sized enterprises. Our factory is once again in this honourable group.
Business Gazelles is an annual ranking of Polish small and medium-sized companies prepared by "Puls Biznesu". This is the oldest ranking of this kind in our country. It is determined on the basis of the financial performance of companies, and to be included in it, a company must be transparent and develop dynamically.
Which companies can receive the title of Business Gazelle? As the authors of the ranking explain: A Business Gazelle is a company that has been operating continuously since at least 2018 and at that time had revenues of 3-200 million PLN. In the last three years it has experienced growth, has not had a loss and makes its financial results available to assess its condition.
MS beyond WINDOWS has once again been awarded this honourable title. This is proof of the continuous development of our company and confirmation of its status as a leader in its sector.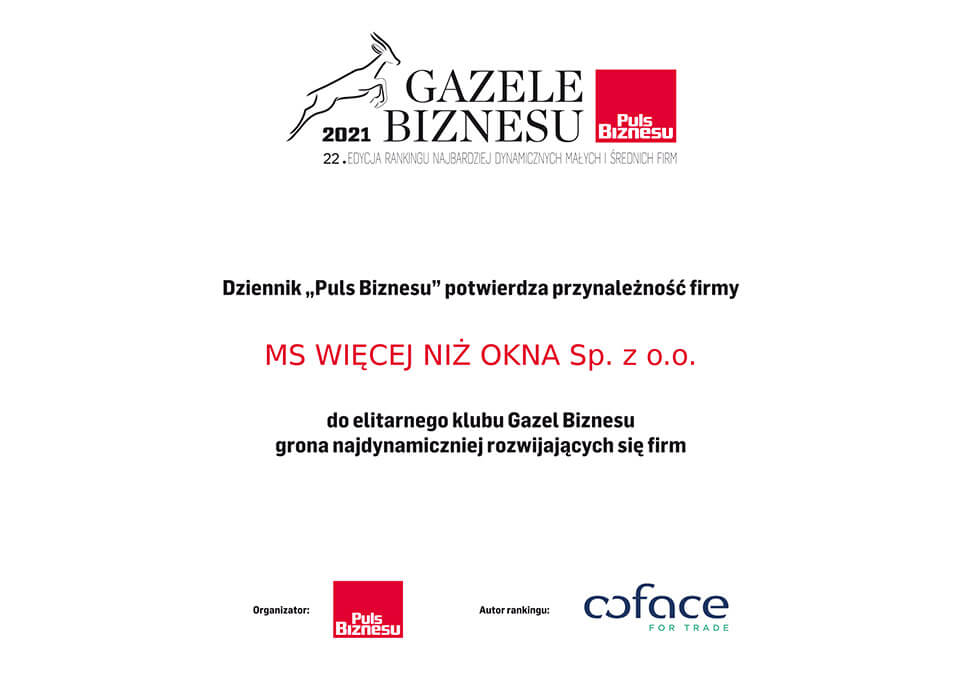 More information about the ranking can be found on its official website.