Stick-on bars for PVC windows
Stick-on bars for windows, also known as Vienna bars, are attached to the outer sides of the glazed unit. In order to achieve an effect as close as possible to classic construction, a blind bar (duplex) is placed between the glass panes. This element is made from the spacer bar. The use of duplex in combination with bars effectively imitates the solution found in historic architecture. Stick-on bars, available in the MS beyond WINDOWS offer, are available in three widths: 25, 45 and 65 mm. They are made of PVC.
The muntin is glued in a single-chamber pane
Glued + duplex muntin in a single-chamber pane
The muntin is glued in a two-chamber pane
Glued + duplex muntin in a two-chamber pane
Glued-on muntin + two duplexes in a two-chamber pane
Note: the presented colors of blind muntin bars (duplexes) are available for Chromatech Ultra and Multitech frames. Aluminum duplexes are used in inserts with a steel frame.
An example of an implementation with the use of glued muntins is presented in the photo below.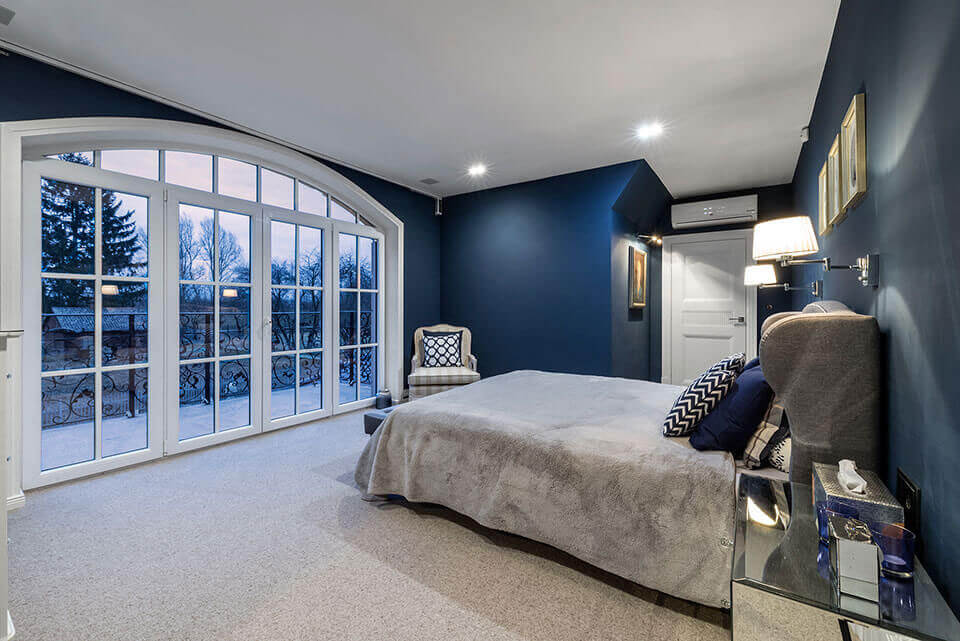 Between-glass bars
Aluminium between-glass bars are located in the glazed unit, between the panes of glass. Thanks to their presence, the window looks as if it consists of several smaller parts. At the same time – due to their location – they do not pose any difficulty in keeping the structure clean. This is undoubtedly their great advantage. These elements are available in the following widths: 8 mm; 18 mm; 26 mm and 45 mm. It is not only possible to join them together at different angles, but also to bend them into arches. When placing an order, it is worth remembering that between-glass bars are available only for spacer bars with a width of 12-16 mm. In the case of triple-glazed units, these elements are placed in an external chamber. The distance between the bars and the glass is ensured by silicone bumpons.
Inter-pane muntins in a single-chamber pane
Inter-pane muntins in a triple glazing
Inter-pane muntins were used in the following implementation.