Decorative elements for wooden windows
Wooden decorative elements for windows are used, among others in the case of woodwork installed in historic houses. The appearance of such structures must be adapted to the original windows, and often even approved by the conservator of monuments. In addition to replacing old mansions or tenement houses, this type of solution is also used in modern construction, reminiscent of the old style. Mapping the character and style of the building is possible thanks to the use of heads (wooden accessories glued to the upper elements of the window sashes) and feet (attached to the lower elements of the window sashes). The offer of MS Windows and Doors includes a wide selection of the aforementioned decorative accessories. Extensive experience in their creation allows for the implementation of projects presented by clients.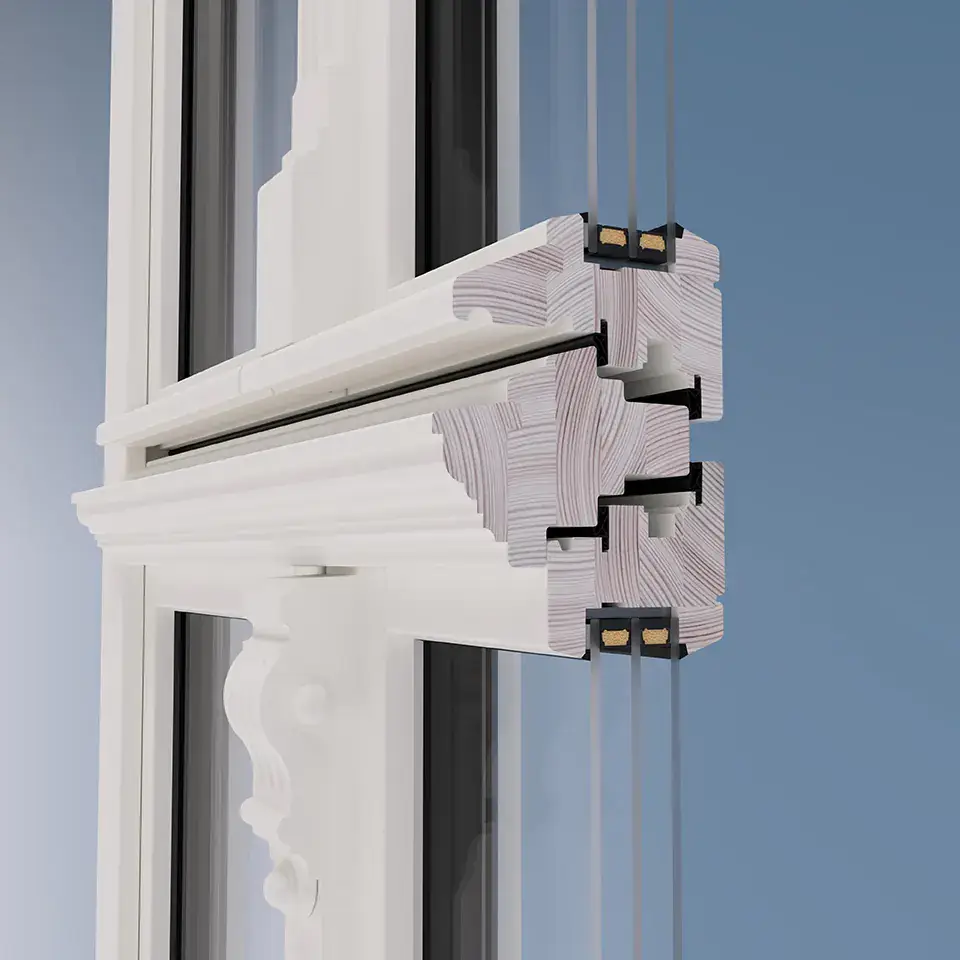 Głowiczki
The graphics below show the basic designs of the available heads. These elements can be made of various types of wood, in colors matching the woodwork .
Footers
Below are the basic footer designs from the MS Windows and Doors offer. They come in many types of wood, in colors adapted to the windows .