Table of contents:
Closer to nature
One of the latest lifestyle trends is being close to nature. More and more often we reach for natural fabrics, we surround ourselves with neutral colors. Out of respect for mother nature, we are guided by its good when making choices. We focus on living in harmony. This is followed by a change not only in tastes but also in the whole way of life. Starting from the model of nutrition, through physical activity, to choosing solutions in construction that will ensure closeness to it.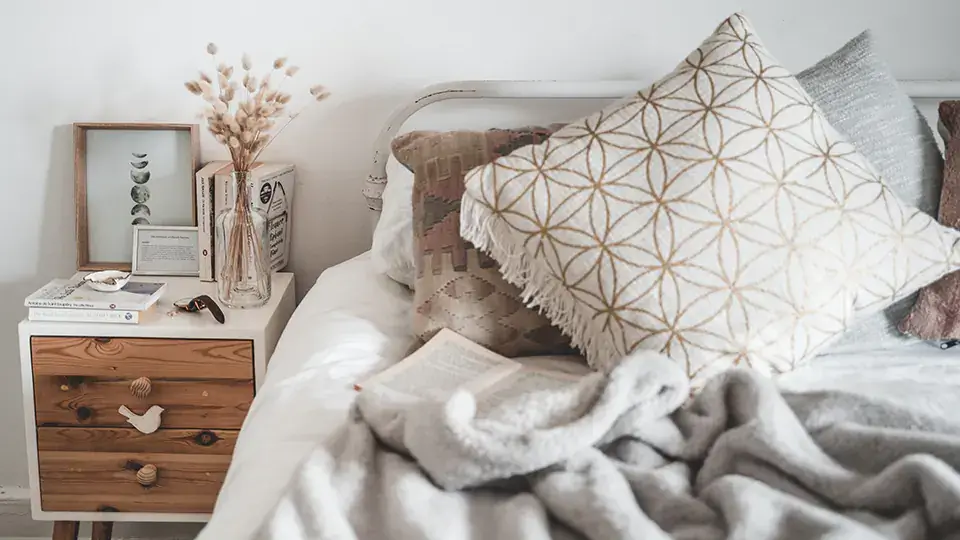 Sheffield Oak Light windows
The interior of the house is a reflection of the lifestyle and behavior of its inhabitants. Therefore, when looking for harmony with nature, it is worth reaching for solutions made of materials such as stone or wood. Therefore, wooden windows, which thanks to advanced technology, stand out with excellent technical parameters, will be ideal for such interiors. They can be painted in any color so that they perfectly match our tastes. In addition, they are extremely durable and retain their properties throughout their lifetime.
An alternative to wooden windows, but equally effective and solid, are windows made of PVC. The current offer of wood-like veneers makes them deceptively similar to those made of natural raw materials. The quality of their workmanship makes them extremely resistant to external conditions. Their thermal parameters make them award-winning constructions due to their energy efficiency. Any proposals imitating wood are a great solution. The choice of Wood Look windows, which are deceptively similar to them, may turn out to be ideal. Both in color and structure. The choice of wood-like veneers such as Sheffield Oak Light, Natural Oak or Bergkiefer will certainly make our interior look natural.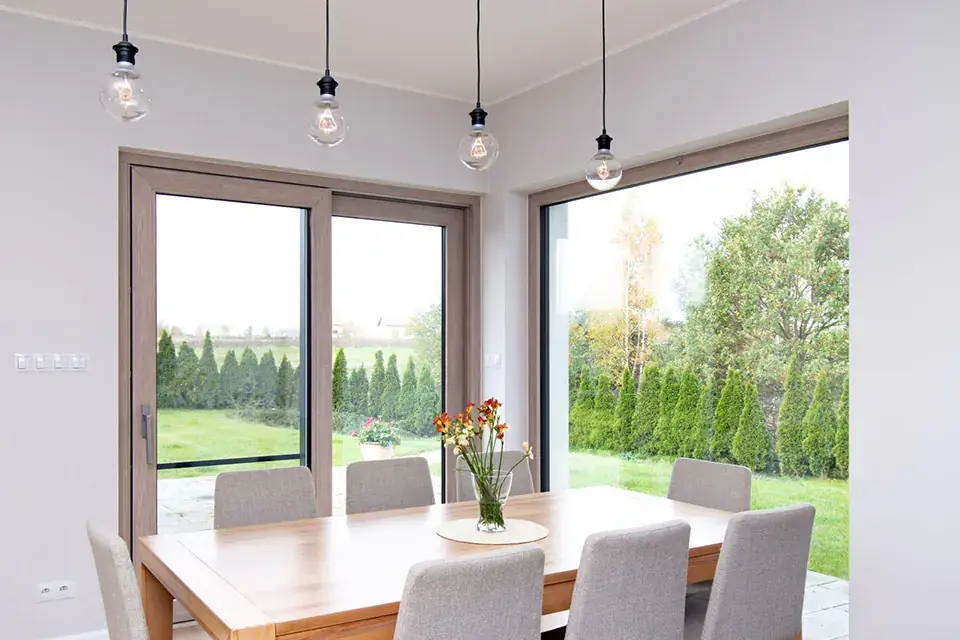 How to decorate bright windows
Definitely the best direction will be the selection of natural additives. Linen curtains in beige, cream and off-white colors, or slightly heavier cotton curtains in darker colors will complete our idea of harmony. One thing is for sure, we cannot cover the view, so let the curtains have a decorative function.
What about the windowsill? A stone lump or a tasteful flower in a clay pot will go well with veneer and curtains. Green always enhances natural colors and has a soothing effect on the mood of the room.
All kinds of frames, globes and vases are perfectly acceptable, but it would be good to choose those that are made of natural materials such as wood or stone or simply in their colors.