Boho, short for "bohemian", is a fashionable interior design style that combines elements of artistic chaos with ethnic inspirations. Looking for inspiration? You are in the right place.
Table of contents:
Freedom of expression
Boho is a style that gives you complete freedom of expression. There are no hard and fast rules or unambiguous rules. Instead, it combines various elements to create a harmonious whole. Inspired by the hippie style and artistic roots, boho shows beauty in imperfections, extraordinary in diversity and uniqueness in detail.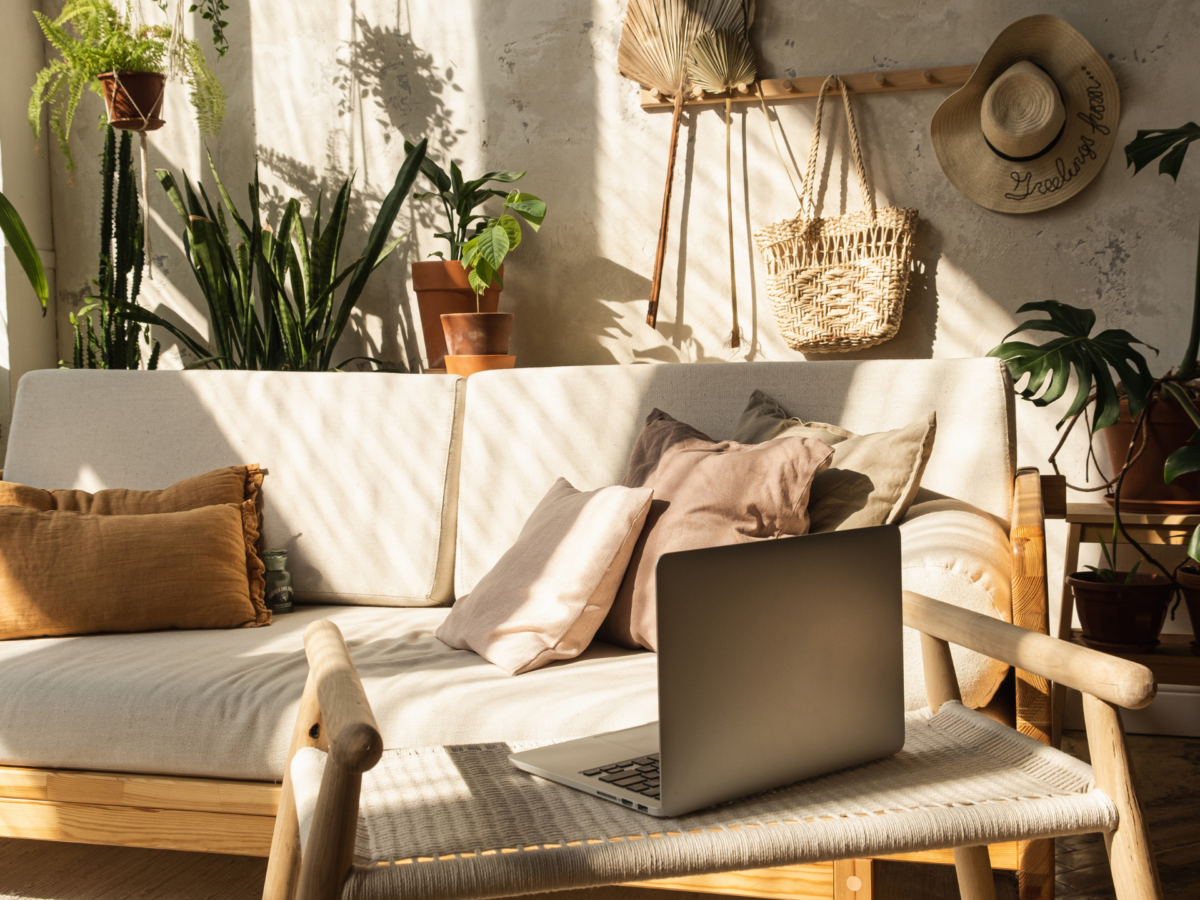 Colors and patterns
Boho style interiors are characterized by a palette of colors inspired by nature. Earth tones such as rustic reds, warm browns, greens, sand tones and whites are often used as backdrops for bold accents. In addition, the boho style is dominated by rich, vivid colors, such as turquoise, orange or violet, which add energy and vibration to the interior.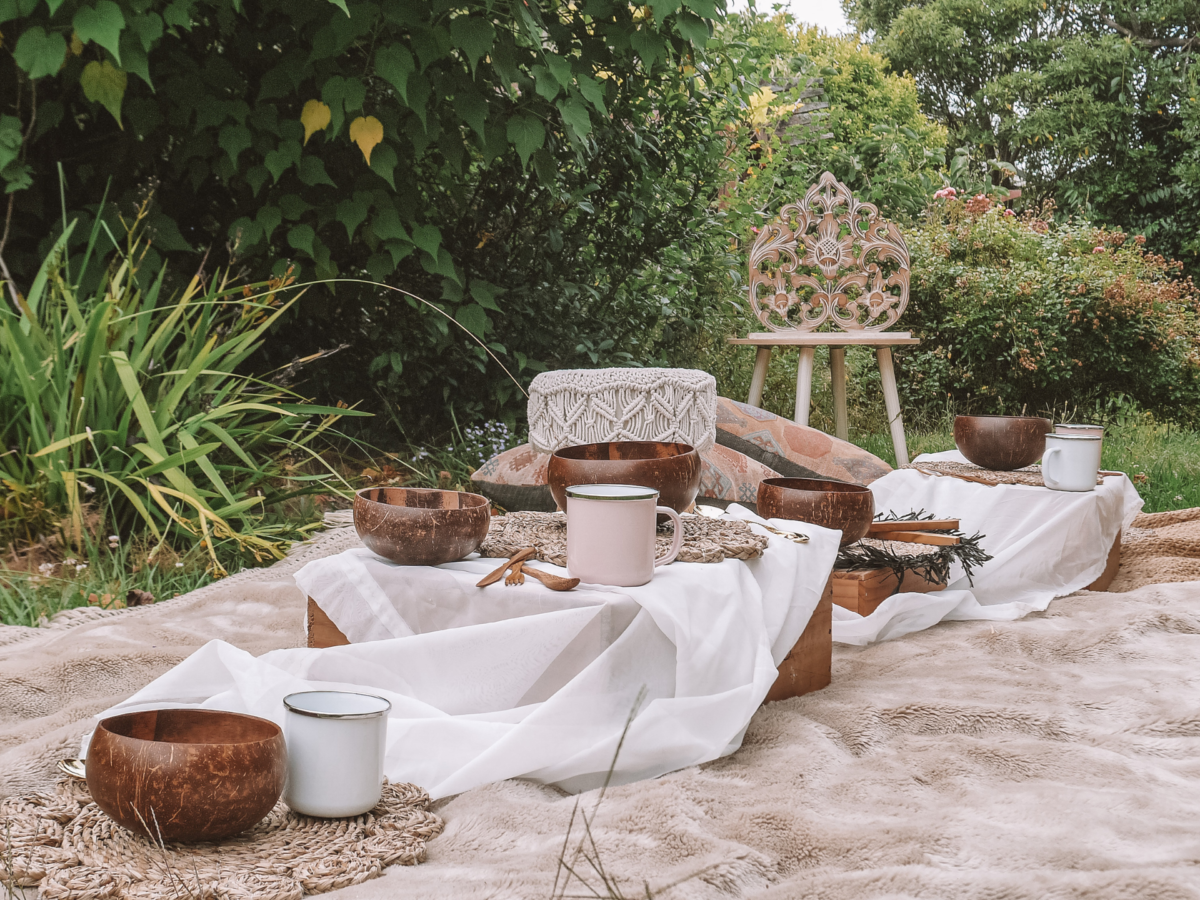 Ethnic patterns, such as Aztec, Moroccan, Indian or African, are an inseparable element of the boho style. The use of various textiles, such as embroidered pillows, lace, macramé, expressive carpets and bedspreads, adds warmth and character to the interior.
Mixing styles
Boho style is also a mix of different styles and eras. Vintage furniture, handmade decorations, antiques and items reminiscent of the 70s. they can coexist with more modern and minimalist accents. The key is a harmonious combination of various elements that create a coherent whole.
Plants and nature
Plants are a must in boho style. Potted plants and bouquets of flowers are not only decoration, but also the embodiment of nature and harmony. Plants bring freshness to the interior and improve air quality. In boho, every plant is welcome, regardless of size or species.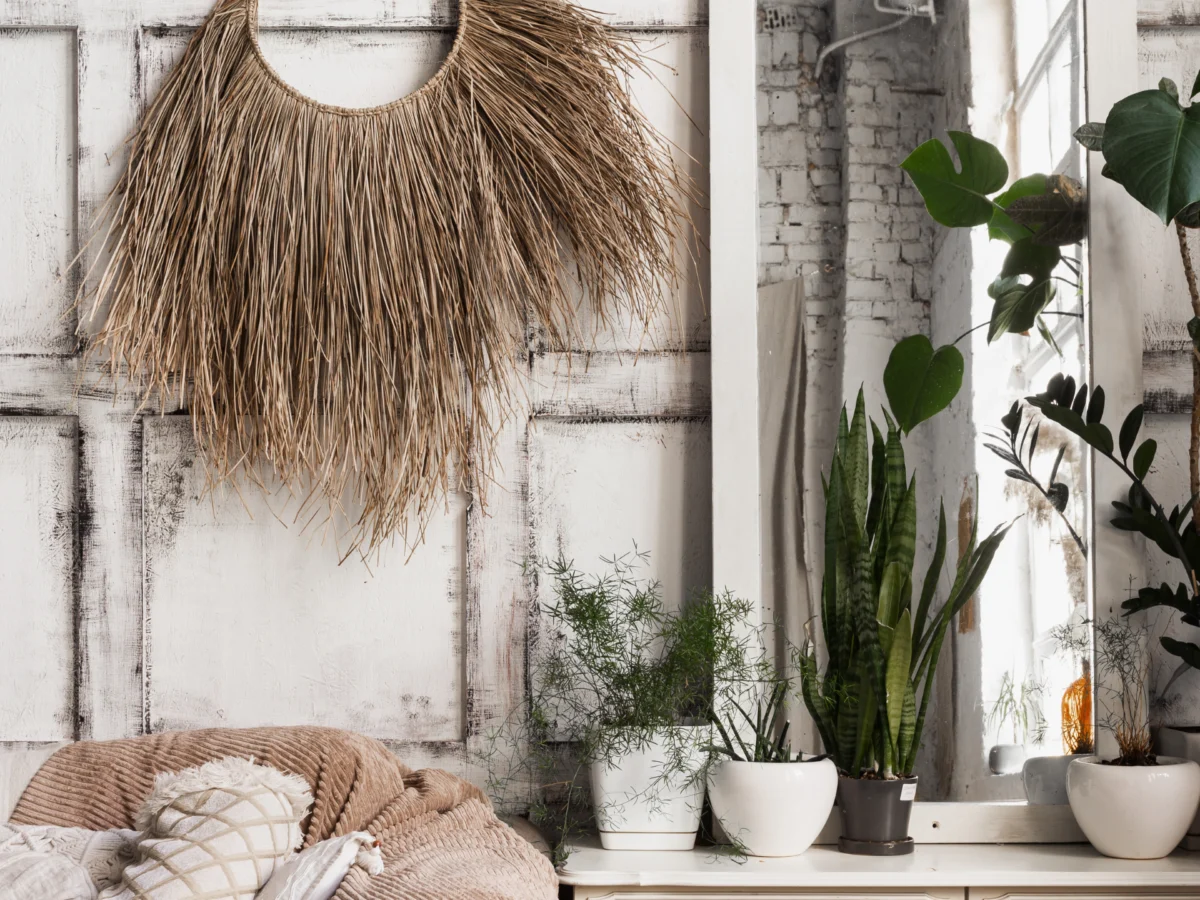 Art and personal touches
Some boho interiors are real galleries of art and personal memories. Paintings, sculptures, photos or travel souvenirs allow you to personalize the interior even more. Natural accessories – made of stone or wood – go very well in this style. Therefore, if we already know at the stage of building a house that we will want to create this style in it, it is good to design wooden or wood-like elements, such as windows or doors. A wide range of veneers of this type can be found in the MS offer more than WINDOWS .
Boho in different ways
Boho can be interpreted in many ways. It can be the ethnic atmosphere of Moroccan souks, the free and colorful spirit of the festival's hippie era of Woodstock, or on the contrary – subdued and natural accents close to nature and ecology. The essence of the boho style, however, is always expressive individuality.
Boho style is the magic of freedom, creativity and inspiration. These are interiors with artistic disorder, harmoniously combined with exotic details and cosiness. It is a place where you can easily find peace and get inspired again. Discover the boho magic in your home and let your imagination dominate the space!