Rod curtain rods: elegance and universality
Rod curtain rods are one of the most popular solutions when it comes to window decoration, and specifically the installation of curtains and drapes. They are made of various materials, such as metal, wood or plastic, which allows them to be adapted to the style of the interior. Their simple design makes them suitable for both modern and classic rooms.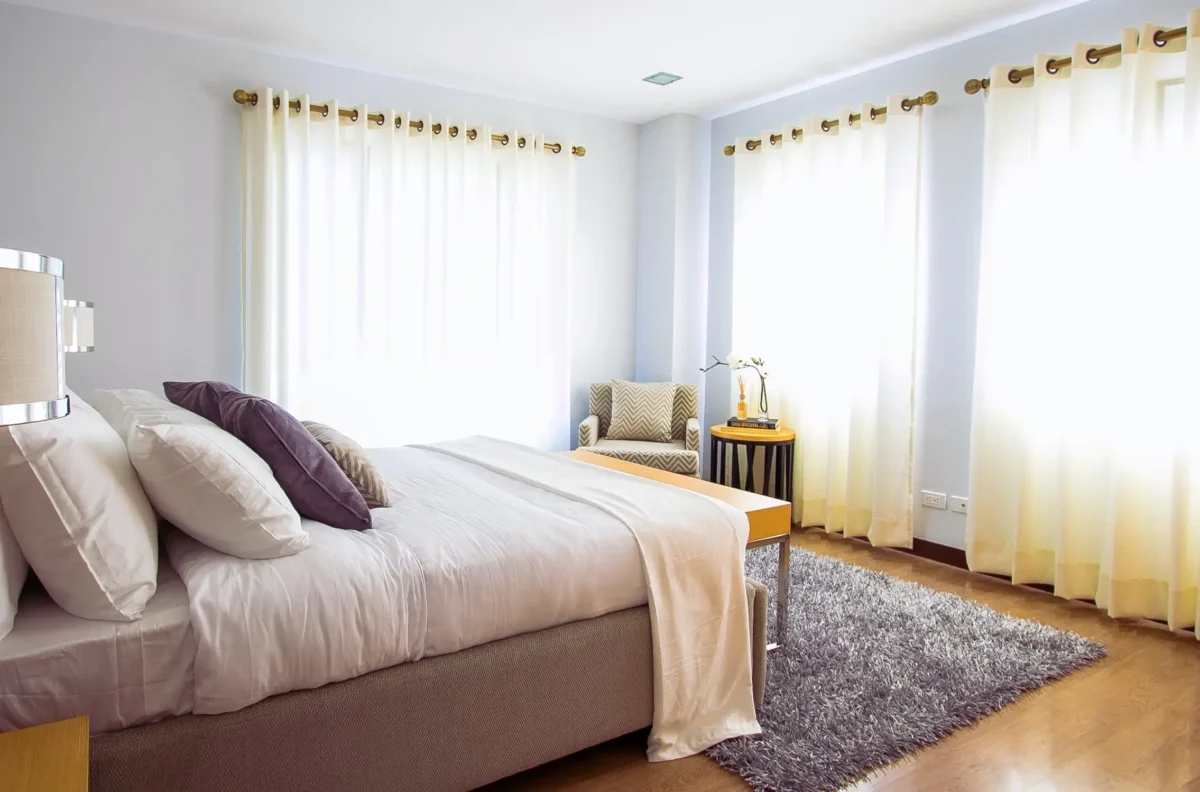 The advantage of rod curtain rods is that they can be used to hang various types of curtains, drapes and even Japanese panels. Thanks to them, we can freely experiment with fabrics, patterns and colors, which allows us to create unique window decorations. Rod curtain rods are also easy to install, which makes it easy to change the interior design.
Rail strips: precision and functionality
Rail curtain rods are a solution dedicated to people who value minimalism and precision. Made of aluminum or plastic, they allow for perfect guidance of curtains and curtains. These curtain rods are often chosen for modern and elegant interiors, where aesthetics and functionality are important.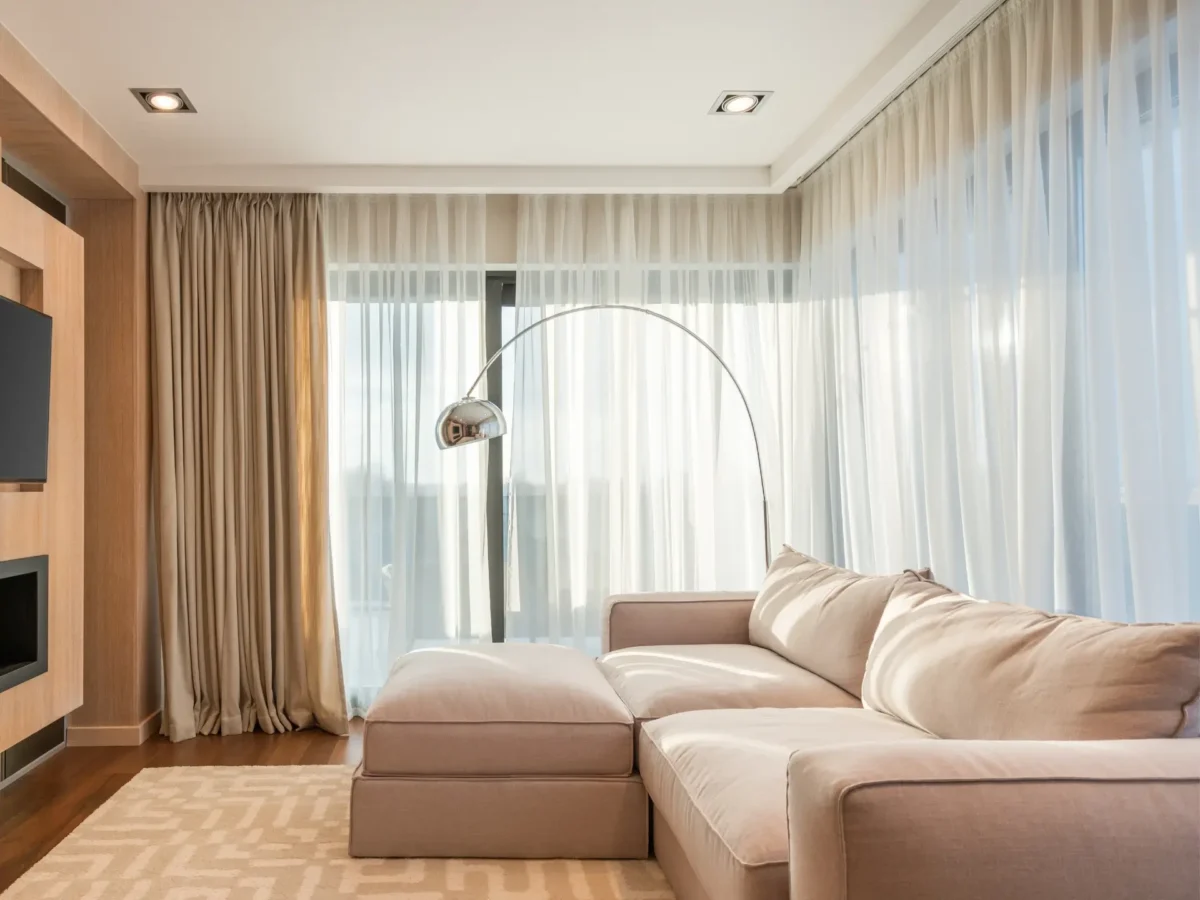 One of the greatest advantages of rail curtain rods is the ability to install Japanese panels, blinds or curtains without basting. Thanks to them, the windows look very neat and modern. Rail curtain rods also allow for electrical control, which makes them easy to automate and adapt to individual needs. An additional advantage is that they are mounted on the ceiling, which allows them to be hidden, e.g. behind a ceiling strip or behind a structure that lowers the ceiling.
Let your imagination run wild
Once we have chosen the curtain rods, it's time to play with window decorations. When choosing fabrics, remember that they can significantly influence the atmosphere in the room. Delicate and light curtains will give the interior a romantic character. They will disperse the natural light that comes through the window, thus adding a feeling of freshness. Thick and heavy curtains in dark colors will add elegance to the interior and create an oasis atmosphere. However, remember that such materials strongly absorb light, thus darkening the room.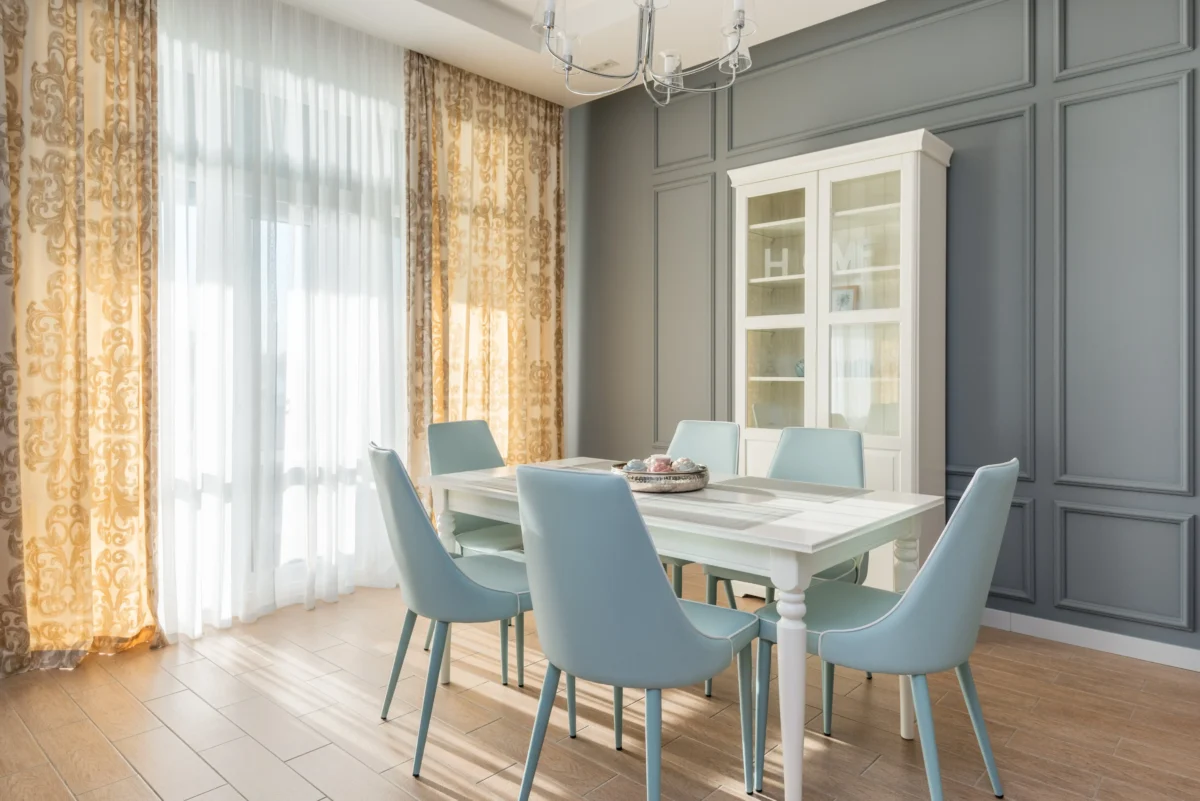 Let's also not forget about accessories, such as decorations on curtain rods or mountings that add charm to the windows. This will help us personalize the interior. A good idea is to hang bells in such places, which will gently move in the wind and make soothing sounds when the window is open.
Rod and rail curtain rods are incredibly versatile solutions that allow you to have creative fun with window decoration. They give us the opportunity to personalize and give the interior a character that reflects our taste and style. However, remember that no decoration will be effective if it covers an unsightly, old or moldy window. If you are considering replacing your windows, contact the representatives of MS more than OKNA – take advantage of current promotions or get funding for the replacement of your windows and get up to 100% refund of your costs.