One of the stages of preparing glass panes for windows is cutting them. During this process, sharp edges are formation, which have an adverse effect on m.in. safety of the assembly persons. In order to improve the strength of the pane, as well as to reduce the risk of harming, a special device is used, which allows grinding of the glass – a chive.
How are shaft inserts produced?
Glass inserts, also called insulating glass units , are usually made of solid glass (float type). The method of producing this type of glass consists in pouring a heated glass mass onto a flat surface. The mass slowly flows and cools, forming a pane with a smooth surface. The production process is continuous – on the one hand, molten glass is constantly poured, while on the other hand the cooled "ribbon" of glass is cut off.
How to cut glass panes
The achieved glass pane (JUMBO format measuring 6 x 3.2 m) goes to a glass production company. It is then cut into coach formats – this adjusts the glass to the specified window sizes. Cutting solid glass with machines is carried out on the same principle as in a craft glass plant. First, the glass pane is scratched with a diamond. Then it breaks – the crack is formed in the place designated by the diamond.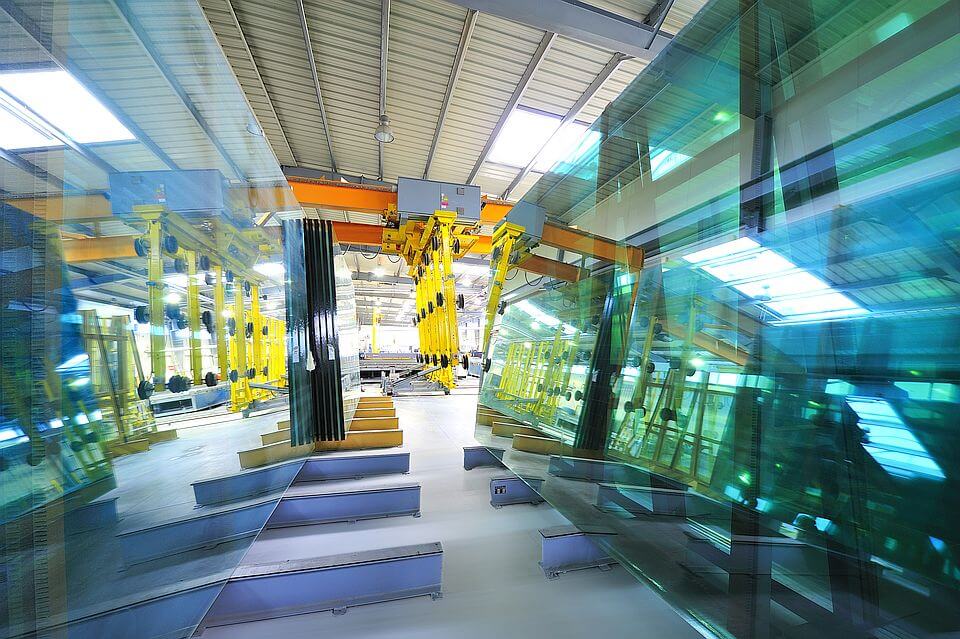 How do you remove the sharp edges of the pane?
The presented method of cutting glass involves the formation of sharp edges. Since they can be scaled, it is necessary to remove them. In order to ensure safety in the later stages of production, the edges are fused by grinding. A cherspea is used for this purpose – a special device, which is placed at the beginning of the firing line.
Grinding glass – what are the advantages?
Removing sharp edges undoubtedly has a positive effect on safety during the production and installation of windows. In addition, it facilitates the distancing of shaft inserts. It is worth noting that the removal of the notch on the sharp edge of the glass contributes to the increase in the strength of the glass. Their resistance to cracking under various types of loads – mechanical, thermal and climatic – increases. Although edge burness does not replace hardening of windows,it significantly reduces the risk of damage. Thanks to grinding, shaft inserts are less likely to be destroyed during production, transport, assembly, as well as during use.
Sanded glass in MS more than WINDOWS
The decommissioning of sharp edges of glazing is offered by companies involved in the production of insulated glass. However, it requires additional payment. At the MS factory more than WINDOWS, window grinding is performed as a standard stage of production. This is undoubtedly an ewenement on the Polish window joinery market.