Autumn colors
Gold, orange, brown, yellow and smoky green – these are the colors associated with the beautiful Polish golden autumn. To create an interior inspired by this season, you do not need to repaint the walls, just change the colors of the accessories to feel this unique atmosphere. How to do it? Pillowcases, blankets, curtains – these are elements that can be easily replaced. Changing them does not involve a high financial outlay and can dramatically affect the mood in your home.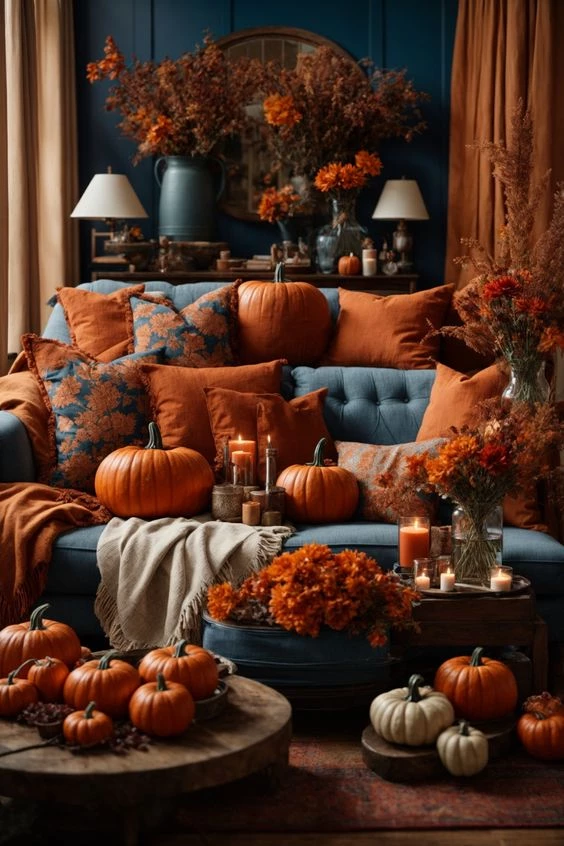 If we decide to make such a change, it is worth introducing more than one color. Caramel curtains, beige pillows with gilding and others, e.g. dark green, that will break the boredom, a red blanket will create a beautiful base for crazy accessories.
Add-ons
And autumn offers countless of them. Its most recognizable attribute is certainly the pumpkin and colorful leaves. They can be used to create truly tasteful and elegant decorations. Pumpkins don't have to be an obvious color. There are varieties of decorative pumpkins that are colored in various shades of green and even white. To give them character and non-randomness, you can express yourself artistically and paint the pumpkin, e.g. with gold paint. In turn, the leaves can be framed. It may be a good idea to change the content of the current frames, such a change will certainly bring some freshness into the interior. The leaves can also be painted with the above-mentioned paint to make them consistent with the other decoration elements.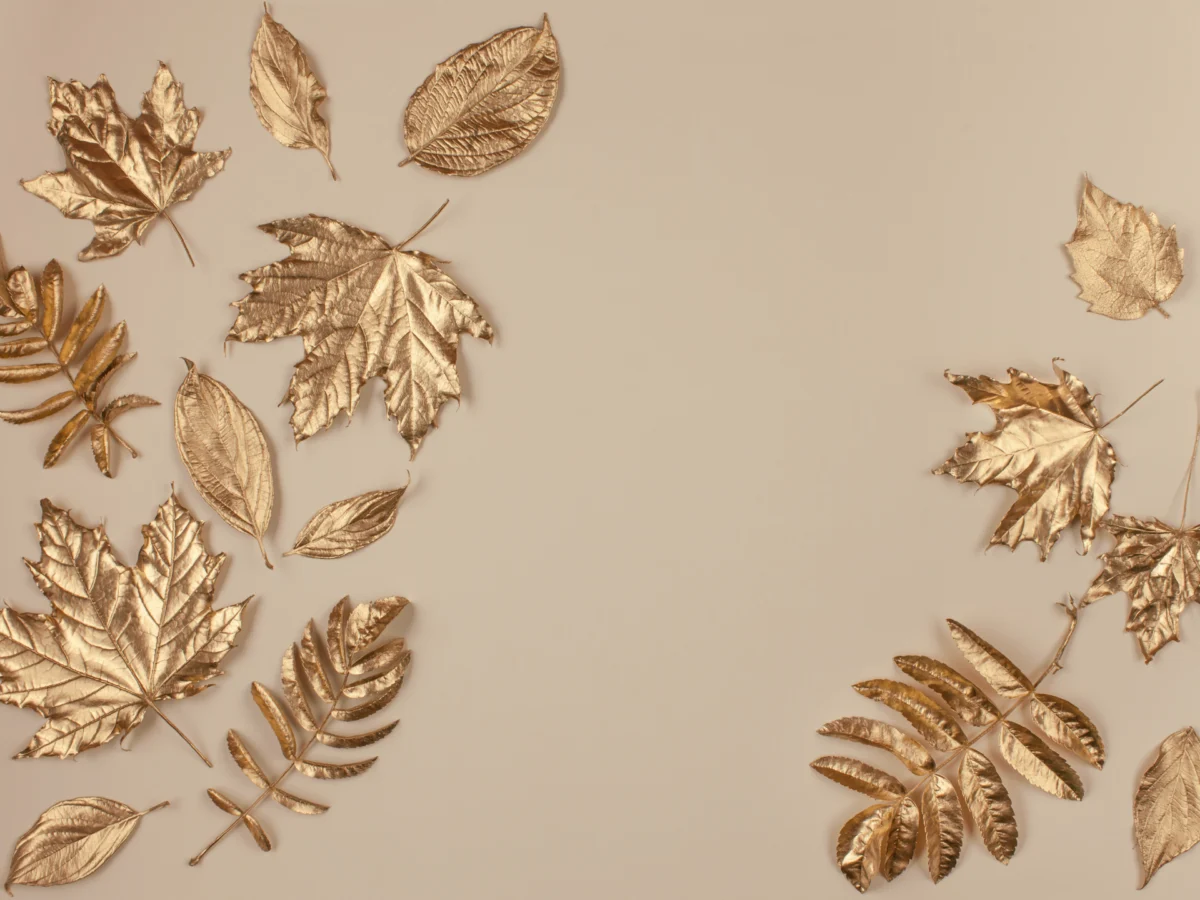 Light
In addition to the colors, autumn is also characterized by warm light. Golden hour is the most beautiful time for autumn, as it so subtly brings out the colors of the forest. To capture these extremely warm rays in the interior, you can lower the light source from the upper ceiling to one that will be below our line of sight. This treatment will make our eyesight less tired and the lighting will be more intimate and pleasant.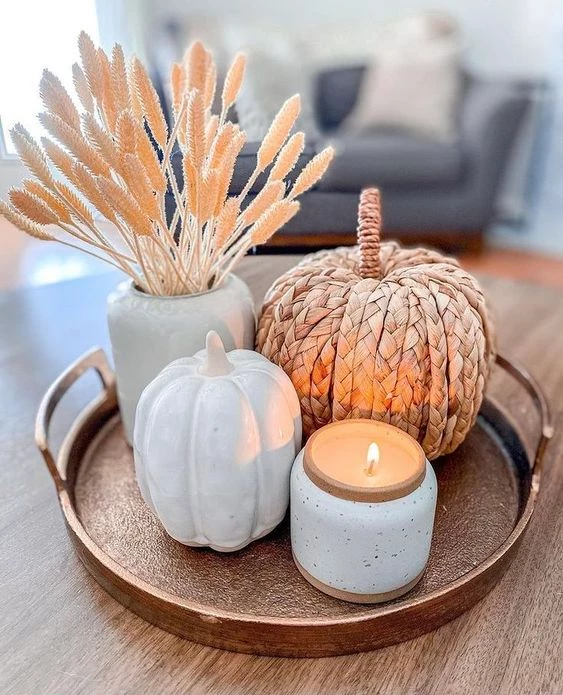 Of course, candles and lanterns cannot be missing from this list. When placed on a window, they will nostalgically reflect light from the glass, causing beautiful reflections throughout the room.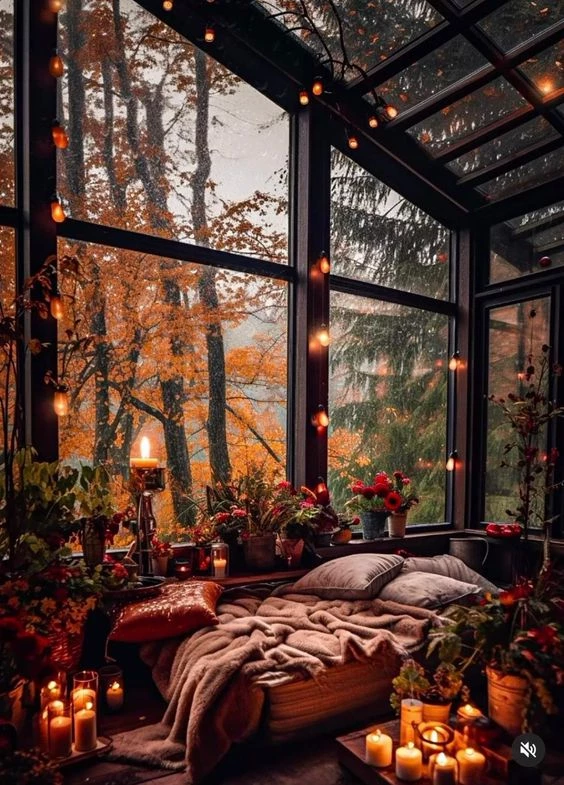 Window decorations
Nowadays, decorating window panes is no longer possible. Windows are such a representative element of our home that it is worth having decorations reflecting the spirit of the interior. Lamps with an attractive lampshade will certainly fit this role. It is good if they match the color of the window veneer to avoid unnecessary chaos.