Table of contents:
Characteristics of New York style
The New York style is a very mixed style, but it has its dominant characteristics. It is characterized by solidly finished furniture and neutral colors that emphasize the high quality of accessories. It is primarily a combination of neutral colors with bright accents. It is worth using contrasting colors of the walls, such as white, gray or beige, and even black, which will allow you to integrate colorful decorative elements, such as pillows, bedspreads or paintings. The New York interior will be spacious, elegant, tasteful, comfortable, but also quite sophisticated and luxurious. The combination of glamor and hampton as well as lofty ease is the best description for the New York style.
The industrial claw of the loft perfectly combines with the elegance of the Hampton style. The answer to such a mix may be the New York style, which connects the contrasting urban interior design trends.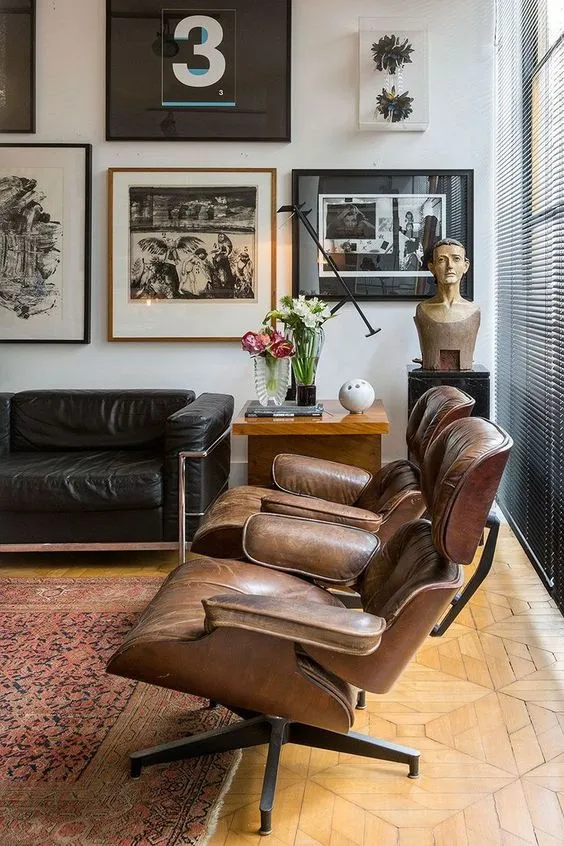 New York style accessories
New York style does not like limitations. It is unforced. Therefore, it is difficult to impose a specific direction on him. The interior is supposed to tell about the householder. That is why the New York style is tailor-made for the owner. There will be no shortage of elements related to memories, travels and passions. Souvenirs from distant travels, as well as exposed everyday utensils related to music or sports, e.g. a golf club or a tennis racket hung in a visible place on the wall, will be perfect in it.
Chesterfield-style sofa sets are characteristic of the New York interior. These are quilted couches and sofas, often in brown, navy blue or bottle green. They are accompanied by large, impressive works of art that bring to mind an office straight from the Upper East Side. When choosing this style, it is worth choosing furniture made of natural materials, such as leather, which will give the room an elegant character. Stylish armchairs or sofas combined with simple tables and bookcases will add a New York style to the room.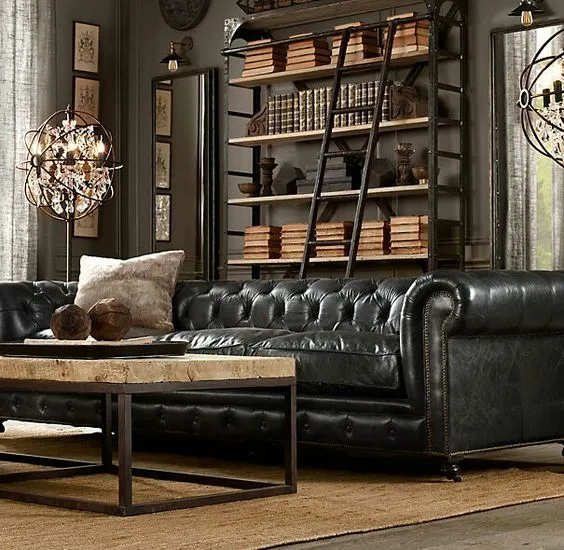 Window joinery
The quality and solidity of workmanship apply not only to the furniture, but also to the entire joinery, including doors and windows. There is no randomness here.
Both floors, doors and windows must be made with the greatest care, while meeting the highest requirements of wealthy customers.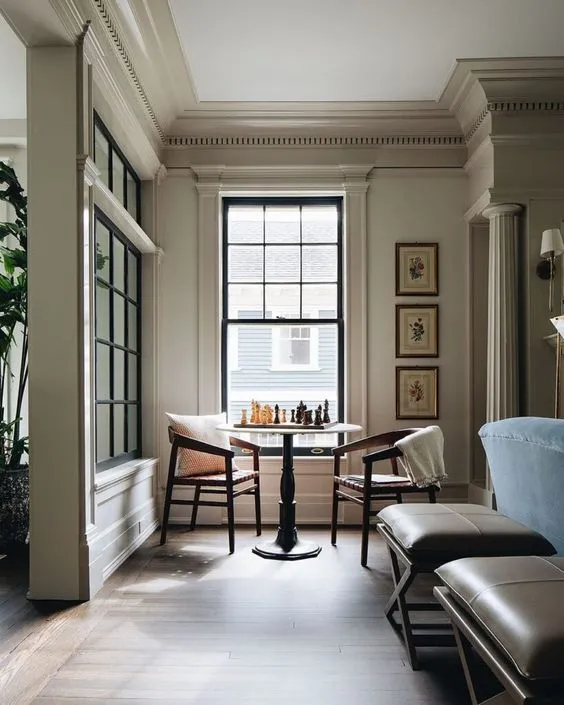 Such windows can be purchased from a proven manufacturer such as MS more than WINDOWS. The highest quality, variety and a wide range of colors meet the expectations of the most demanding customers. It is worth emphasizing the importance attached to the design of the windows. In the New York style, covering them is avoided. Special care is taken to ensure that the decorative compositions on the window look neat and elegant. Often the windowsills are empty or possibly richly decorated frames, beautiful vases and sumptuous lamps or candlesticks appear.