Products from 82, 76 and 73 mm systems can function properly thanks to the use of high-quality Siegenia hardware. They not only allow for comfortable use of the window joinery, but also have an anti-burglary function. Available solutions include the RC0 security package, which includes security striker plates and standard striker plates with a steel orifice.
RC0 package in windows with Siegenia hardware
The RC0 package is one of the variants of equipment of windows withSiegenia TITAN AF hardware. It is formed by the following elements:
Three steel security striker plates– elements that attach to the steel reinforcement with two screws. They are designed to make it more difficult for a potential burglar to balance the sash. The security striker plate at the lower part of the frame is equipped with a roller that makes it much easier to place the sash in the frame. The functioning of the component is presented in the video below.
Standard striker plates with a orifice – elements that work with comfort mushroom cams KoPiBo. They are equipped with a metal orifice. Thanks to it , when trying to invade the room, the comfort mushroom cams do not slip off the striker plates. Those elements therefore have an anti-burglary function. In addition, steel striker plates with orifice, due to the presence of composite brackets, ensure soft operation of the comfort mushroom cams. Their functioning is presented in the video below.
Hoppe handle with Secustik protection – an accessory that prevents the window from opening by moving the bolts by a person outside the room. This is due to the presence of the Secustik mechanism, which effectively makes it difficult to change the position of moving parts of the hardware. Its functioning is presented in the video below.
Ordinary handles, as well as non-locked handles with a key, do not provide adequate protection against intrusion into the room. The graphic below explains why it is so important to use the right window accessories. Statistics show that burglars often try to get inside through the window joinery element.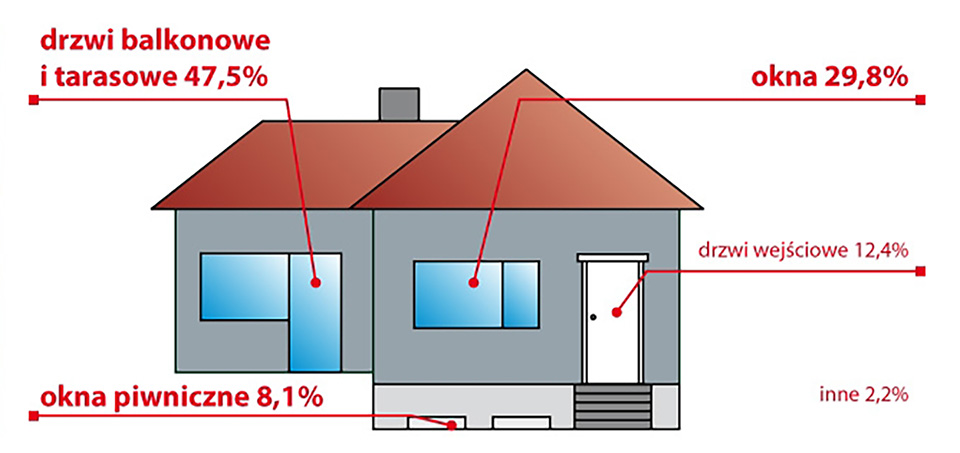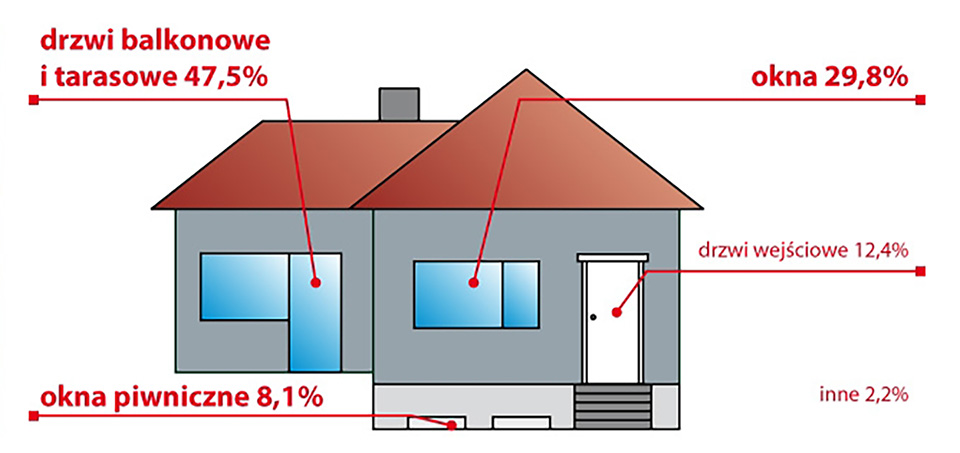 High quality Siegenia striker plates
It is worth emphasicing that the security striker plates and standard striker plates not only affect the anti-burglary of the structure, but also stand out for their workmanship material. Unlike other suppliers' hardware components, they are made of steel. This material is significantly more durable than the popular aluminium zinc alloy. This has a positive impact e.g. on their durability.