Unusual window shapes – production process
The unique shapes of wooden windows can be achieved thanks to the proper course of the production process. This can be done in a few steps. After receiving the order, specialists from MS Windows and Doors draw up an individual project. Customer expectations are adapted to technical documentation. The next step is to propose interesting solutions, as well as to discuss the details. Subsequently, a technical drawing is created, which, depending on the needs, can be submitted for approval to the architect, designer or conservator of monuments.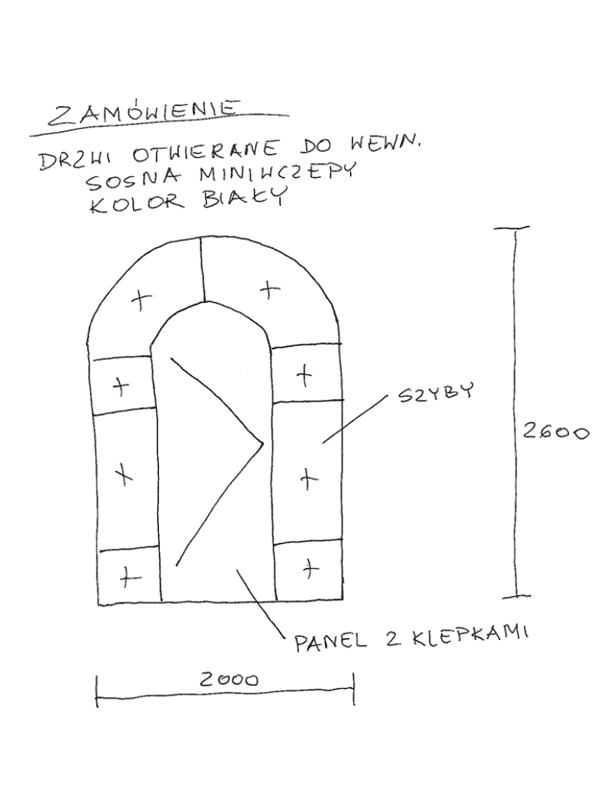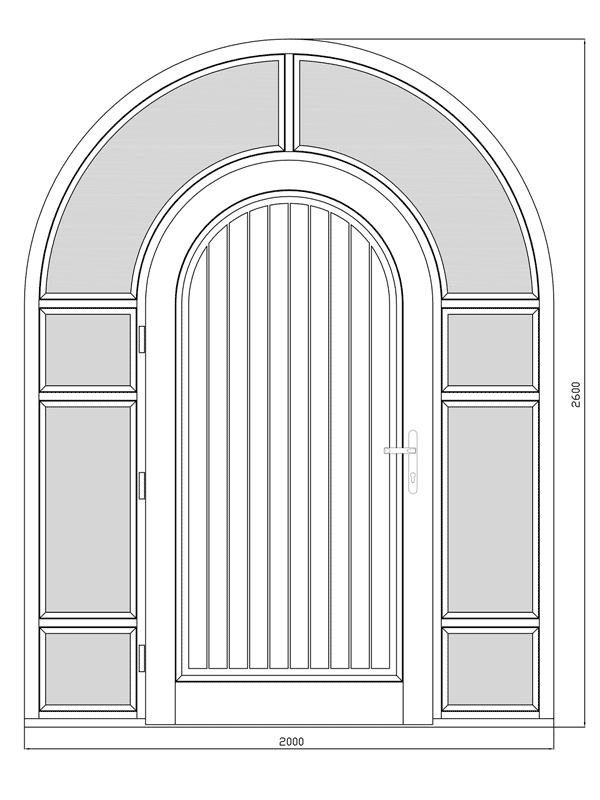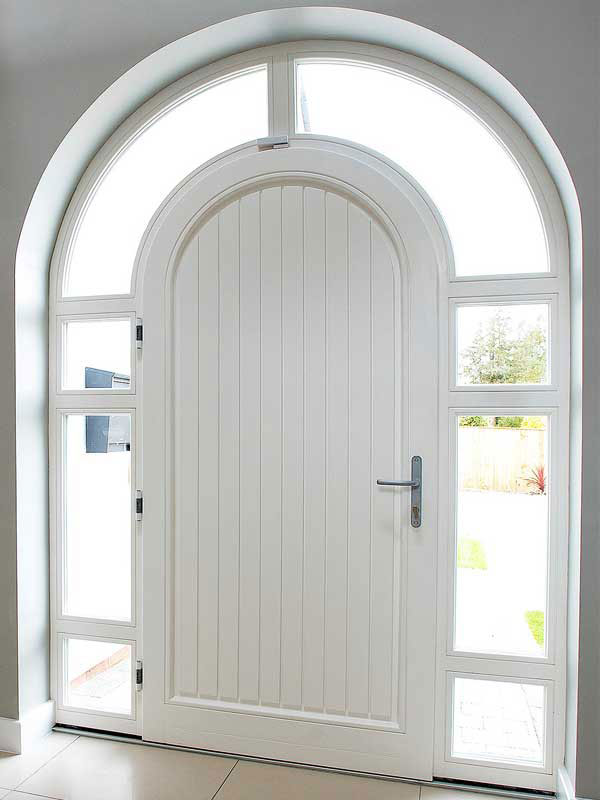 Po akceptacji następuje realizacja zamówienia. Możliwość wykonania nietypowego produktu to zasługa wieloletniego doświadczenia, stosowania nowoczesnych technologii, jak również rozbudowanego parku maszynowego. Co ważne, stolarkę można skonstruować z kilku rodzajów drewna, w różnych kolorach. Kolejne etapy realizacji propozycji klienta przedstawiono powyżej.
Round and arched windows
Wooden arched windows are often used as an element of historic palaces and mansions arranged in a classic style. Round structures are used in rooms where there is not enough space for inserting traditional windows. They are used e.g. in staircases, attics, as well as in bathrooms. They can complement traditional buildings (e.g. manor houses), as well as modern architecture. In MS Windows and Doors there is also the possibility of creating oval windows, in the shape of an ellipse or with incomplete arches. Such structures, depending on the customer's needs, can be made as fixed glazing or opened.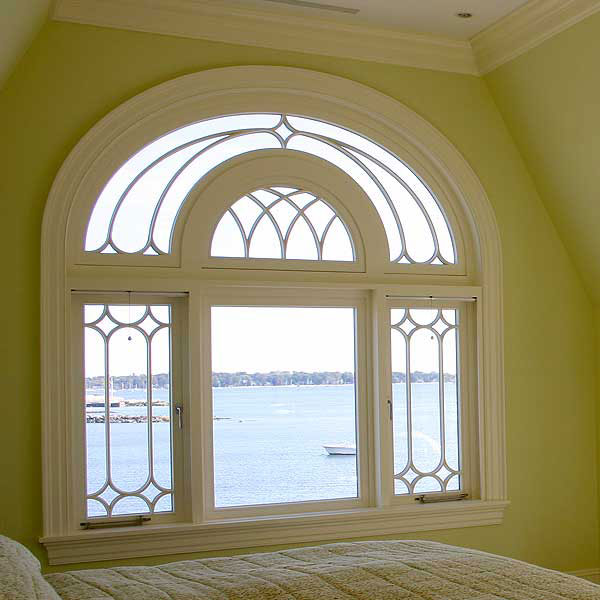 Wooden trapezoidal and triangular windows
Standard shapes of wooden windows do not always correspond to customers' preferences. In this case, the expectations may be met e.g. by joinery in the shape of a trapezoid or triangle. Oblique structures are great at the top of the building. They visually match the gable roof and additionally provide adequate attic lighting. This type of joinery is also used in buildings with a "modern barn" structure.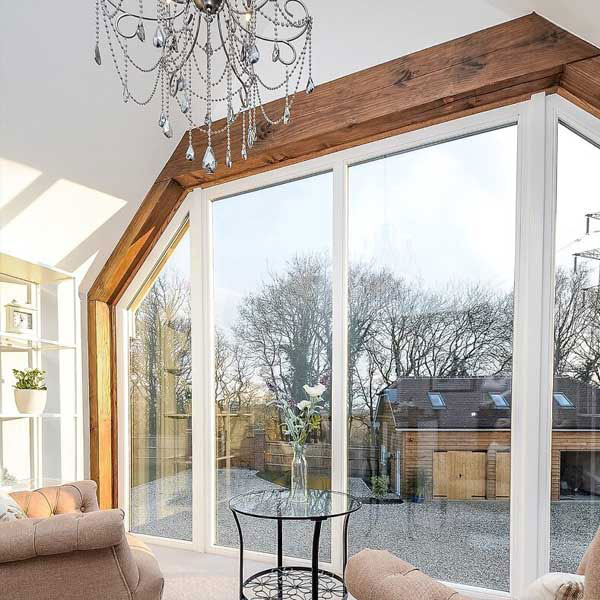 Unique shapes of wooden windows
The proposals of architects sometimes make it necessary to construct windows with unique shapes. Technological capabilities, as well as the experience of MS Windows and Doors staff, allow to create joinery with an unusual appearance. Using a template specifications shown by the client allows to match unusual constructions to existing buildings.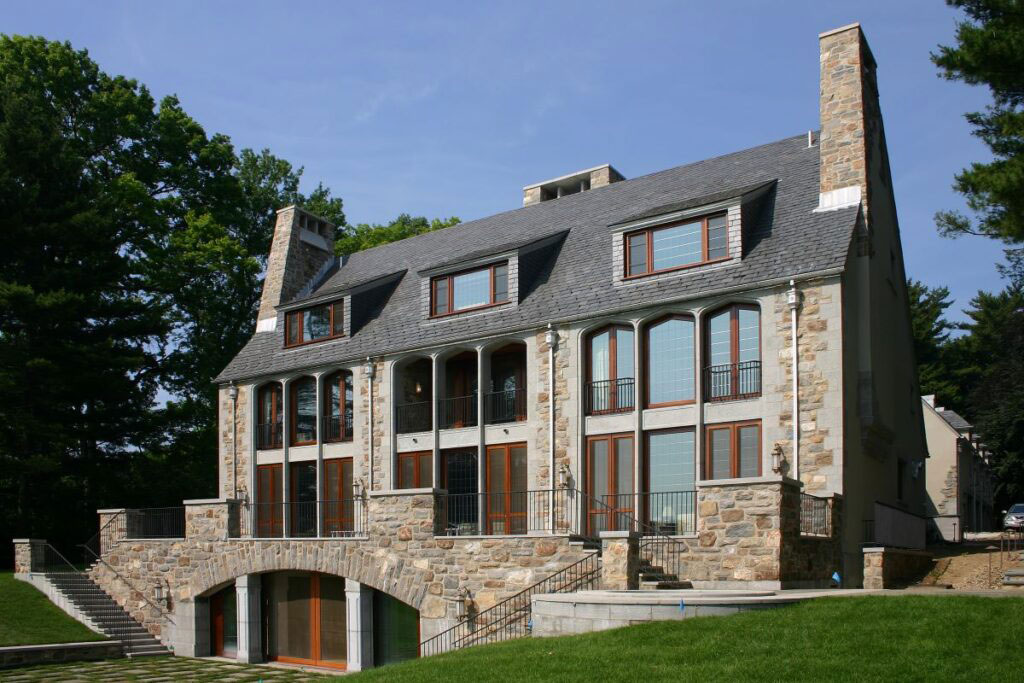 Bent wooden windows
An interesting and at the same time difficult to implement solution are bent windows. They are also referred to as convex windows. This type of joinery can be designed and then made on individual request.