Table of contents:
The appearance of wood – the warmth and charm of tradition
Wood has always been associated with coziness, natural beauty and warmth. However, wooden windows require regular maintenance to maintain their aesthetics and functionality. On the other hand, PVC windows with a wooden appearance are an excellent solution for those who want to enjoy the beauty of wooden windows, but at the same time avoid the burdensome maintenance of wood. It is a compromise between the beauty of nature and the possibilities offered by technology.
Advantages:
Durability and ease of maintenance: PVC is a material that is extremely resistant to weather conditions. Plastic windows with a wooden appearance do not require painting or impregnation, which greatly facilitates their care.
Thermal and acoustic insulation: PVC windows are characterized by excellent thermal insulation, which helps to reduce heating costs and ensures thermal comfort. In addition, thanks to their structure, they are also effective in sound insulation.
Resistance to moisture and changing weather conditions: PVC windows are resistant to moisture, which means that they do not deform and rot when in contact with water, which can happen with wooden windows if they are used incorrectly.
Wood aesthetics: Innovative production technologies enable perfect imitations of the structure and color of wood. Wooden look windows retain the authentic look of wooden windows, adding charm and class to our interiors. Such veneers are offered by MS more than WINDOWS .
Security: The windows are equipped with modern security mechanisms, which increases the level of protection of our homes.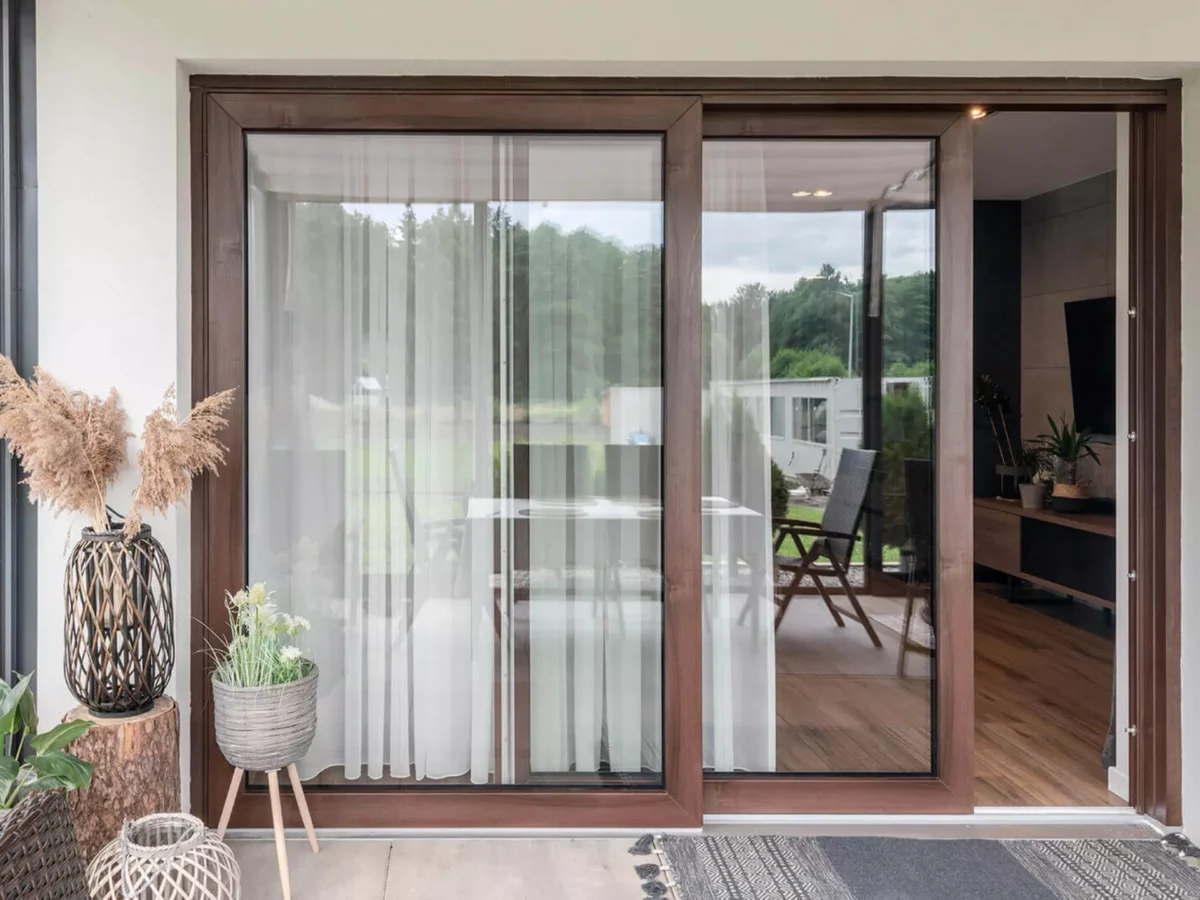 WOOD LOOK windows from the aforementioned manufacturer have these advantages. Wood-look windows are a perfect combination of the aesthetics of wooden windows with the advantages offered by PVC. Durability, ease of maintenance, excellent thermal and acoustic insulation are just some of the advantages of this solution. In addition, the authentic look of wood makes them bring natural beauty and cosiness to our interiors.