Trickle vents allow fresh air to flow from outside into the room. These devices ensure proper ventilation, affecting, among other things, the comfort and health of the people inside. MS beyond WINDOWS offer includes numerous trickle vents that differ from each other in the way they are controlled and in acoustic insulation.
Trickle vents – functions
Continuous development of technology, modernisation of production processes and selection of high quality components ensure that windows are characterised by very good tightness. This has a huge impact on reducing heat loss. In some cases, however, if the air is not properly circulated, it can lead to excessive humidity in the rooms. Water vapour condenses in the coldest parts of the flat, causing dampness in walls and windows. To ensure that the correct air quality is maintained, it is worth deciding on trickle vents. They make it possible to simply and effectively get rid of excessive water vapour produced by daily activities, such as laundry or cooking. They prevent the appearance of fungus/mould.
Hygro-controlled trickle vents for windows
Hygro-controlled trickle vents do not require user service. The control is automatic – it is determined by the humidity level in the interiors. This parameter is analysed by a sensor in the device. When the humidity level is low, the trickle vent lets a small stream of air into the room. As the humidity level increases, the trickle vent opens more and more. It achieves maximum power at an absolute air humidity of 70%.
Pressure-controlled trickle vents for windows
In pressure-controlled trickle vents, control is based on the difference between the pressure inside and outside the building. The higher it is, the better the efficiency of the trickle vents. They then supply fresh air and remove used air regardless of the humidity level in the room. When the trickle vent capacity reaches its maximum value, with further pressure increase the flaps deflect, thus limiting the air flow. These types of trickle vents have an interlock which, at a certain efficiency, does not allow the flow to increase.
Acoustic trickle vents for windows
Acoustic trickle vents are characterised by better sound insulation compared to standard ones. These are hygro- or pressure-controlled devices, equipped with a connector and an acoustic hood. Thanks to the use of sound-absorbing foam, they dampen external noise much more effectively than standard hoods.
Trickle vents in MS beyond WINDOWS
Structures from the MS beyond WINDOWS offer can be equipped with the following window trickle vents:
AEROMAT flex trickle vent

NEW!
Nowoczesny nawiewnik, który można wykorzystać zarówno w oknach, jak i drzwiach podnoszono-przesuwnych. Jego największą zaletę stanowi łatwy montaż, który nie wymaga frezowania otworów w elementach konstrukcyjnych. Dzięki temu nawietrzak nie przyczynia się do pogorszenia izolacyjności akustycznej stolarki. Co więcej, urządzenie gwarantuje dopływ świeżego powietrza również w przypadku zamkniętych osłon zewnętrznych (rolet czy żaluzji fasadowych). AEROMAT flex występuje w trzech wariantach:
equipped with a rotary switch,
with hygro control,
with a 3-function switch and hygro control.
Hygro-controlled options regulate the inflow of outside air depending on the relative humidity level in the interior. All listed window trickle vents without milling are available in white. They can be painted on the outside and thus better match the appearance of the joinery.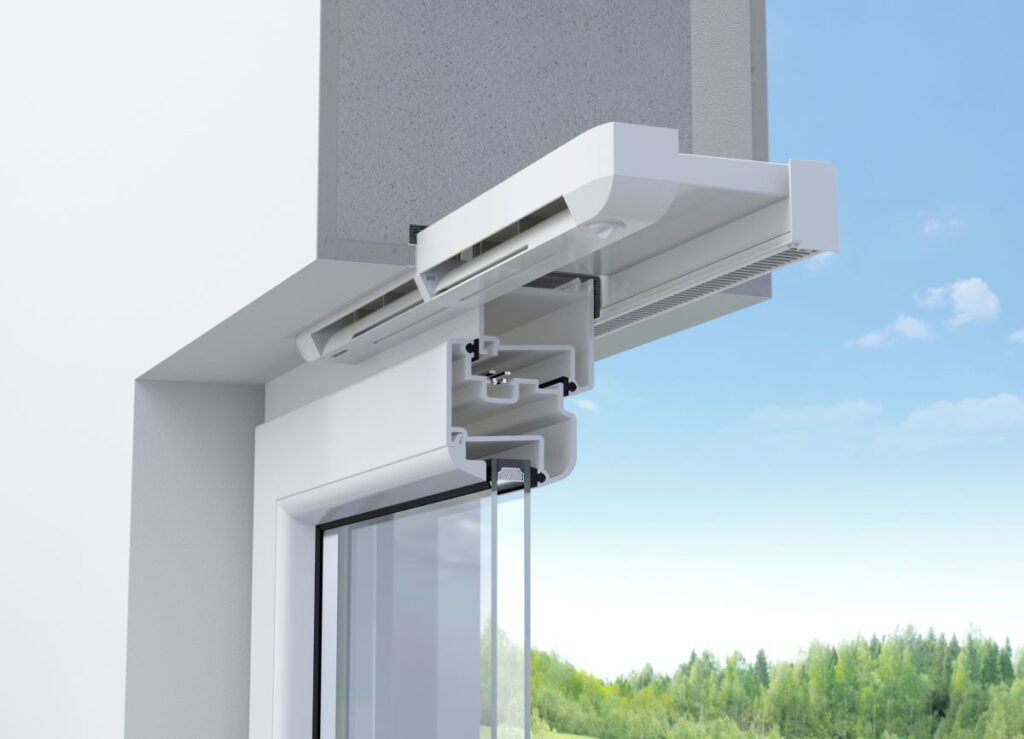 The functioning of the AEROMAT flex is shown in the animation:
The simple installation process for the trickle vent is explained in the video below.
Microventilator
A microventilator that can be used in AD windows, i.e. without a middle gasket. It is mounted inside the frame. This is the simplest solution to ensure constant air circulation.
ClimAktiv Plus trickle vent
ClimAktiv Plus window trickle vent guarantees appropriate interior ventilation. It allows fresh air to enter the room even when the room is closed. This prevents the appearance of high humidity levels. It therefore reduces the risk of mold. There is also climAktiv Plus in the version with an adjustment roller (white or silver).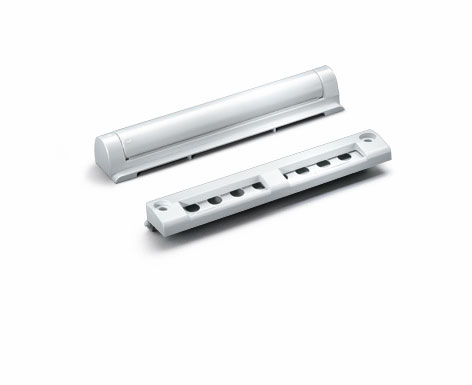 Aereco hygro-controlled trickle vent 32 dB
Aereco trickle vent with an acoustic reduction coefficient of 32 dB. Automatically controlled device – the change of airflow results from the change of relative humidity in the interior. It comes in several colour variations: white, chestnut, oak, grey and anthracite.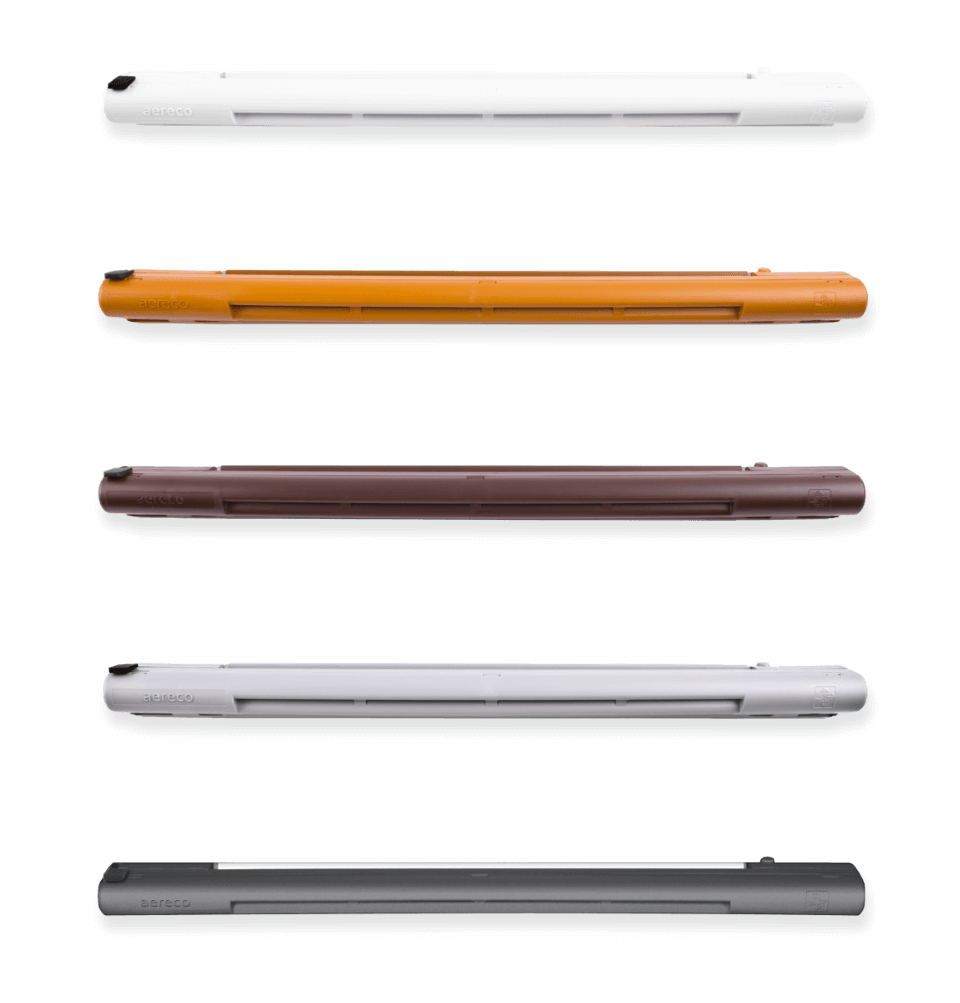 Aereco hygro-controlled acoustic trickle vent
Trickle vent with acoustic damping. The available models differ in acoustic insulation levels (35, 38, 40 and 42 dB). The offer includes the following colour versions: white, anthracite, grey, chestnut and oak. The trickle vent operates automatically. It can be locked in the minimum as well as maximum flow position.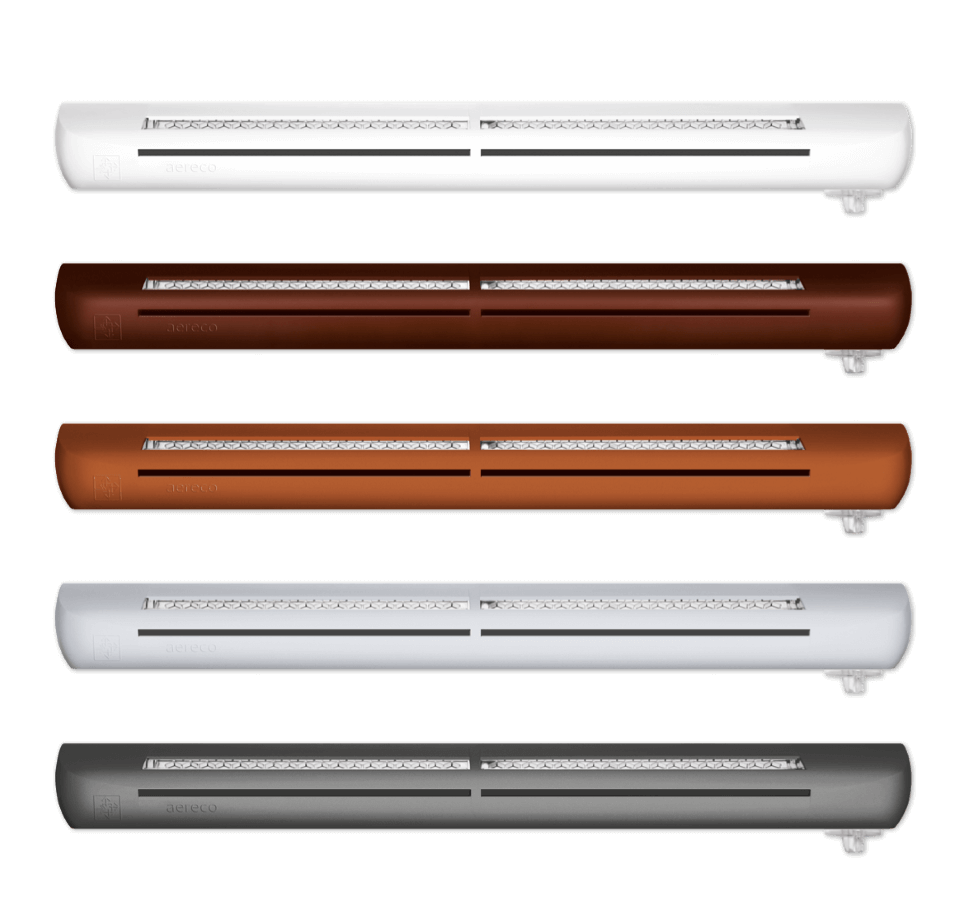 Pressure-controlled Aereco trickle vent
Pressure-controlled Aereco trickle vent which functions automatically. The user can close the flap and thus reduce the amount of air flow to a minimum. The product is available in two versions differing in acoustic insulation coefficient (32 or 33 dB). In MS beyond WINDOWS offer the following colour variants of the device are available: white, chestnut, oak and anthracite.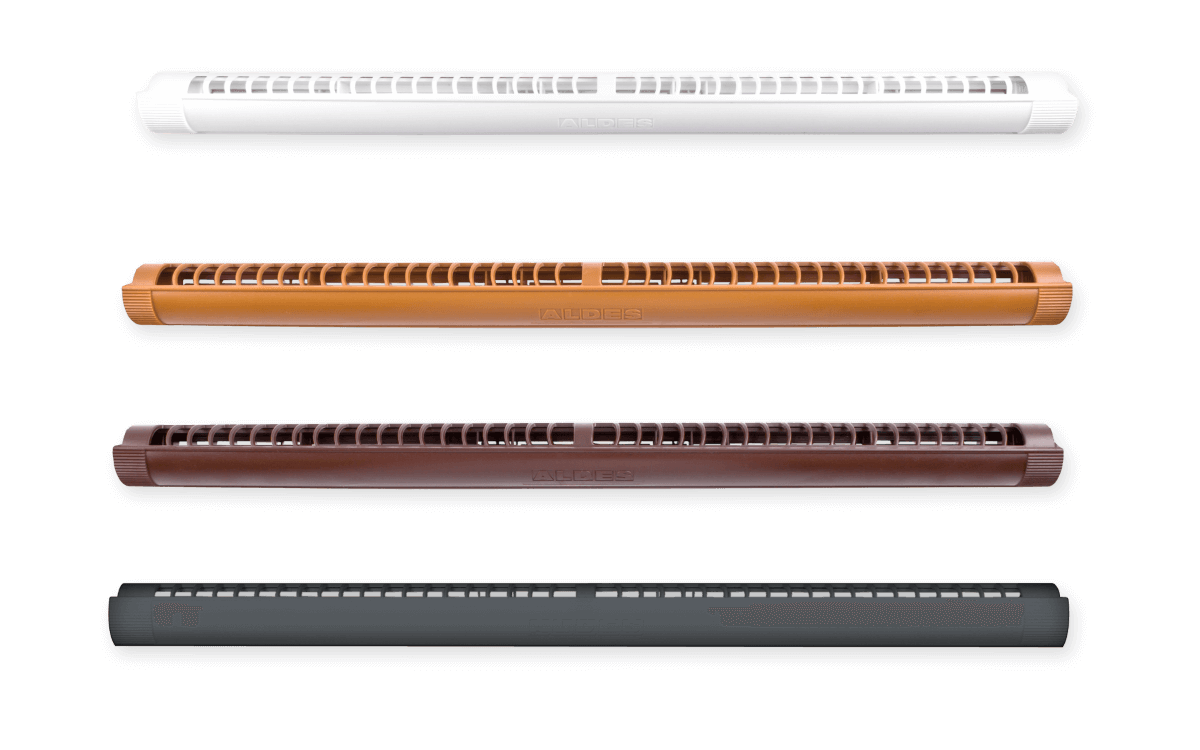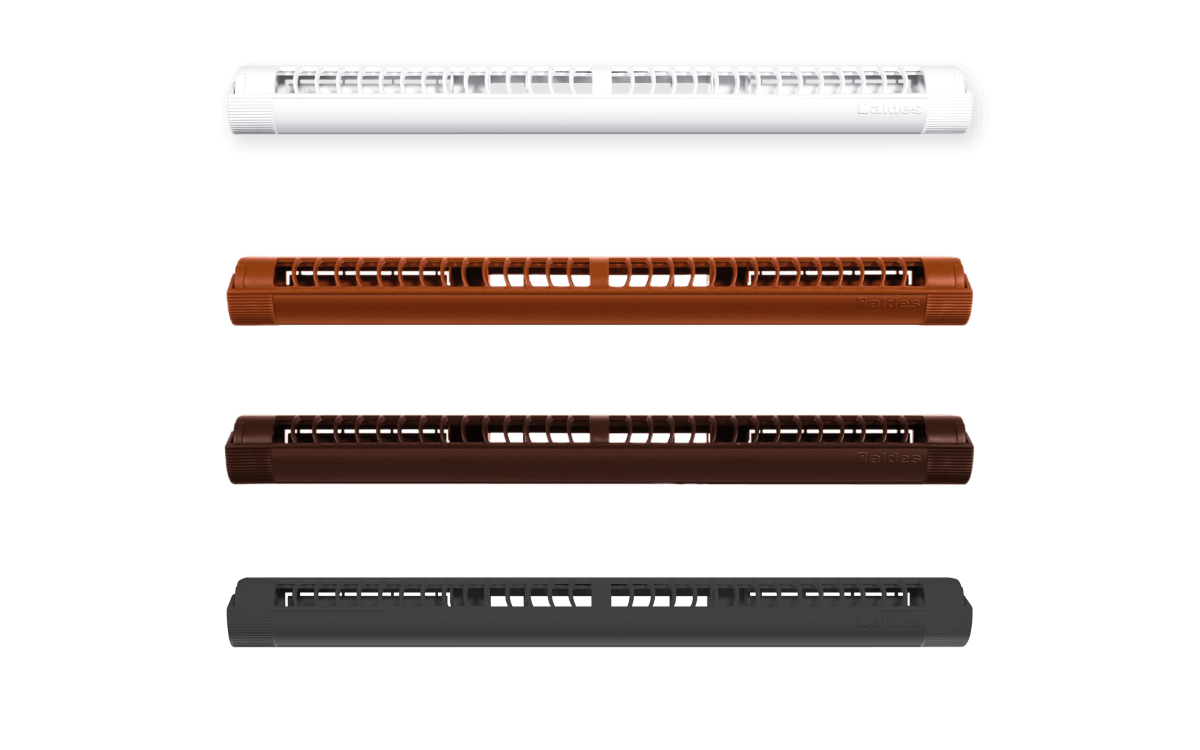 Ventair pressure-controlled trickle vent
Nawiewnik Ventair ciśnieniowy charakteryzujący się izolacyjnością akustyczną na poziomie 34 dB. Jego automatyczne sterowanie gwarantuje aerodynamiczny płat z aluminium. Podnosi się on lub opuszcza na skutek przepływającego powietrza. W ten sposób modyfikuje wielkość strumienia.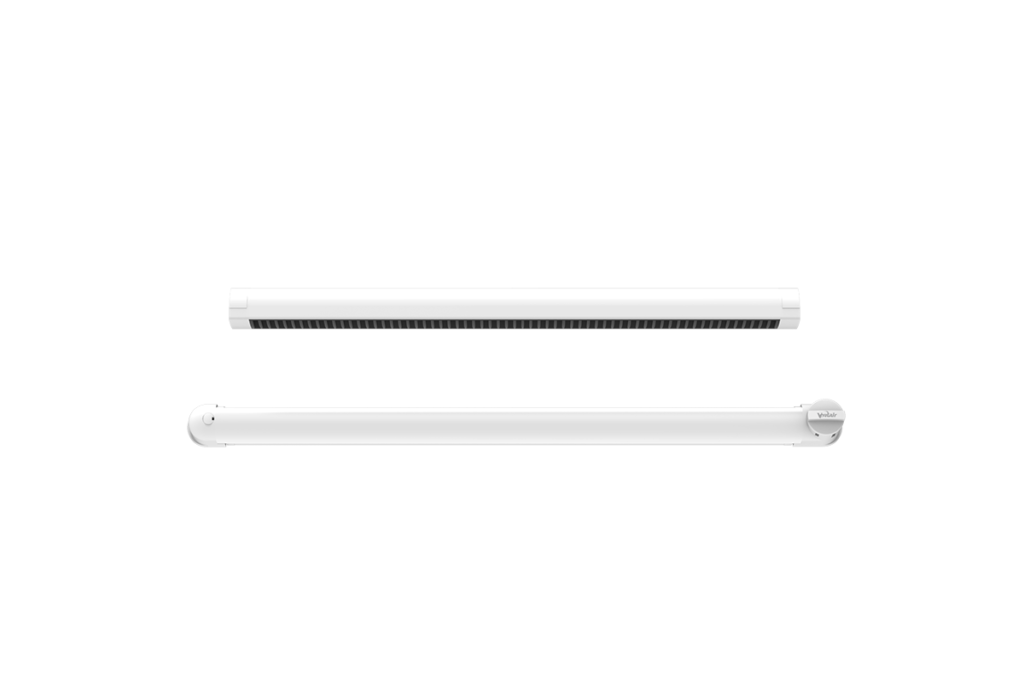 BREVIS Urbino anti-smog trickle vent
A ventilator with an acoustic reduction coefficient of 39 dB. The device filters the flowing air – trapping allergens, dust and mites, among other things. It not only provides the right amount of fresh air, but also guarantees silence and absence of harmful substances in the room. It comes in the following colour options: white, anthracite, honey brown and chestnut. Anti-smog trickle vents are equipped with a filter, which is extremely easy to replace.




Renson THM90 trickle vent
A flap trickle vent that is attached to the glazed unit. The device can be mounted either under or over the glazed unit. It is made of aluminium and available unpainted or in a chosen RAL colour. The trickle vent fits 28 mm wide glass.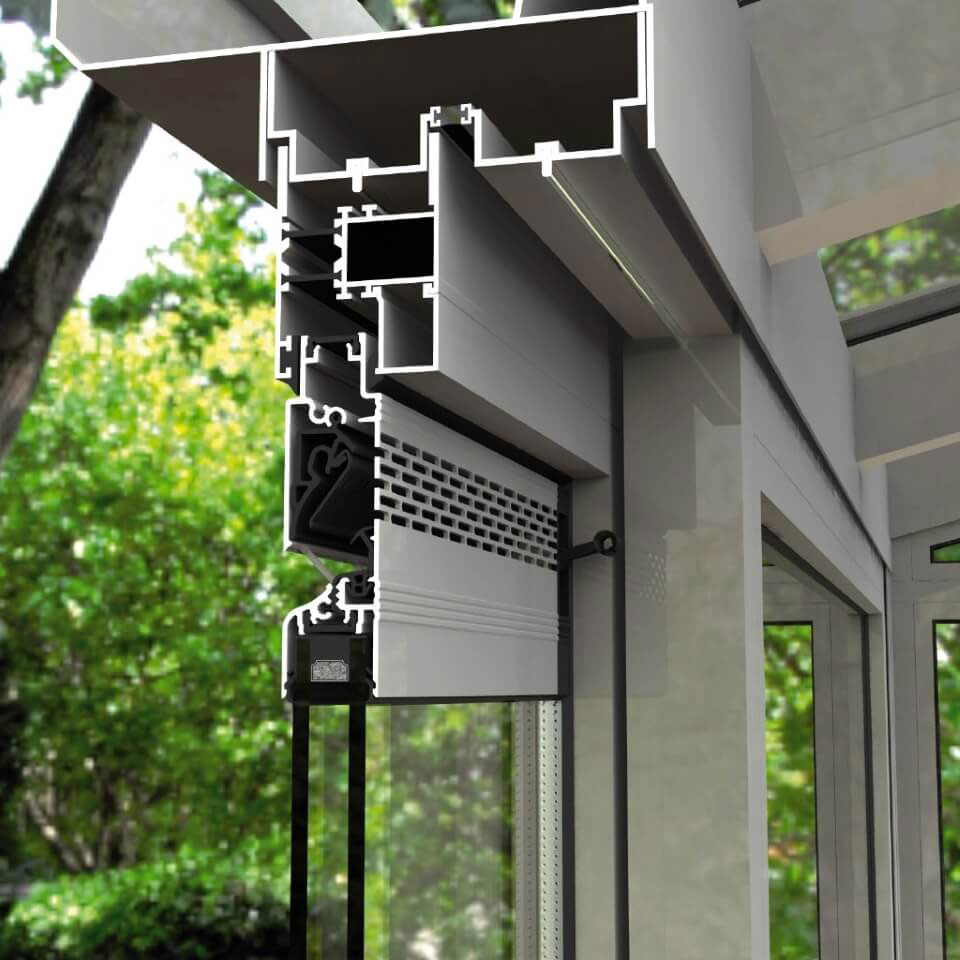 Trickle vents for wooden windows
Window trickle vents are worth using not only in PVC joinery but also in wooden structures. The offer of MS Windows and Doors includes Aereco and Ventair trickle vents. It is possible to use products of other companies (including those described above), in accordance with the requirements of future joinery users. The table below presents the parameters of Aereco trickle vents, which are the most popular among customers.
| | | |
| --- | --- | --- |
| Model | Flow [m 3/h] | Closed trickle vent acoustics [dB(A)] |
| EXR.304 | 7-30 | Rw (C;Ctr) = 35 (0;1) |
| EXR.309 | 7-28 | Rw (C;Ctr) = 44 (-1,-2) |
| EXR.302.HP | 7-28 | Rw (C;Ctr) = 36 (0;1) |
| EXR.303.HP | 7-28 | Rw (C;Ctr) = 39 (0;0) |
| EMM.707 | 6-30 | Rw (C;Ctr) = 34 (0;0) |
| EMM.706 | 6-30 | Rw (C;Ctr) = 40 (0;0) |
| AMO.103 | 6-27 | Rw (C;Ctr) = 33 (0;0) |
| 2MO.102 | 4-20 | Rw (C;Ctr) = 35 (-1,-1) |
| AMI.204 | 5-24 | Rw (C;Ctr) = 41 (-1,-2) |
| AMD.307 | 7-29 | Rw (C;Ctr) = 44 (-1,-2) |
| AMA.404 | 4-19 | Rw (C;Ctr) = 49 (-1,-3) |
The trickle vents are not only available in white colour, which makes it easy to match them with the appearance of the joinery. Examples of colour variants from the MS Windows and Doors offer:
model EXR.302.HP – RAL 9003, RAL 8017, RAL 8001, RAL 7045, RAL 7016;
model 2MO.102 – RAL 9003, RAL 8017, RAL 8001, RAL 7016;
model AMA.404 – RAL 9003.