Classes of window profiles – definition
Each PVC profile used by a window manufacturer must meet the requirements specified in the standards. The basic document defining the properties that a profile should have is the PN-EN 12608: 2004 standard. Requirements for window profiles include, among others dimensions, corner strength and impact strength. In addition, the regulations also contain information on the class of window profiles. Depending on the thickness of the visible and invisible walls, the profile can be classified as class A, B or C.
Differences between classes of window profiles
In order to qualify the PVC profile to the appropriate class, the thickness of the visible walls of the profile is checked. In the case of Class A, the value shall be at least 2.8 mm. In turn, in class B, this parameter must be slightly lower – minimum 2.5 mm. Profiles that do not meet the above conditions are assigned to class C. The second value used for the classification of profiles is the thickness of the invisible profile walls. For class A it is at least 2.5 mm, and for class B it is at least 2 mm. Products that do not comply with these conditions are assigned to class C.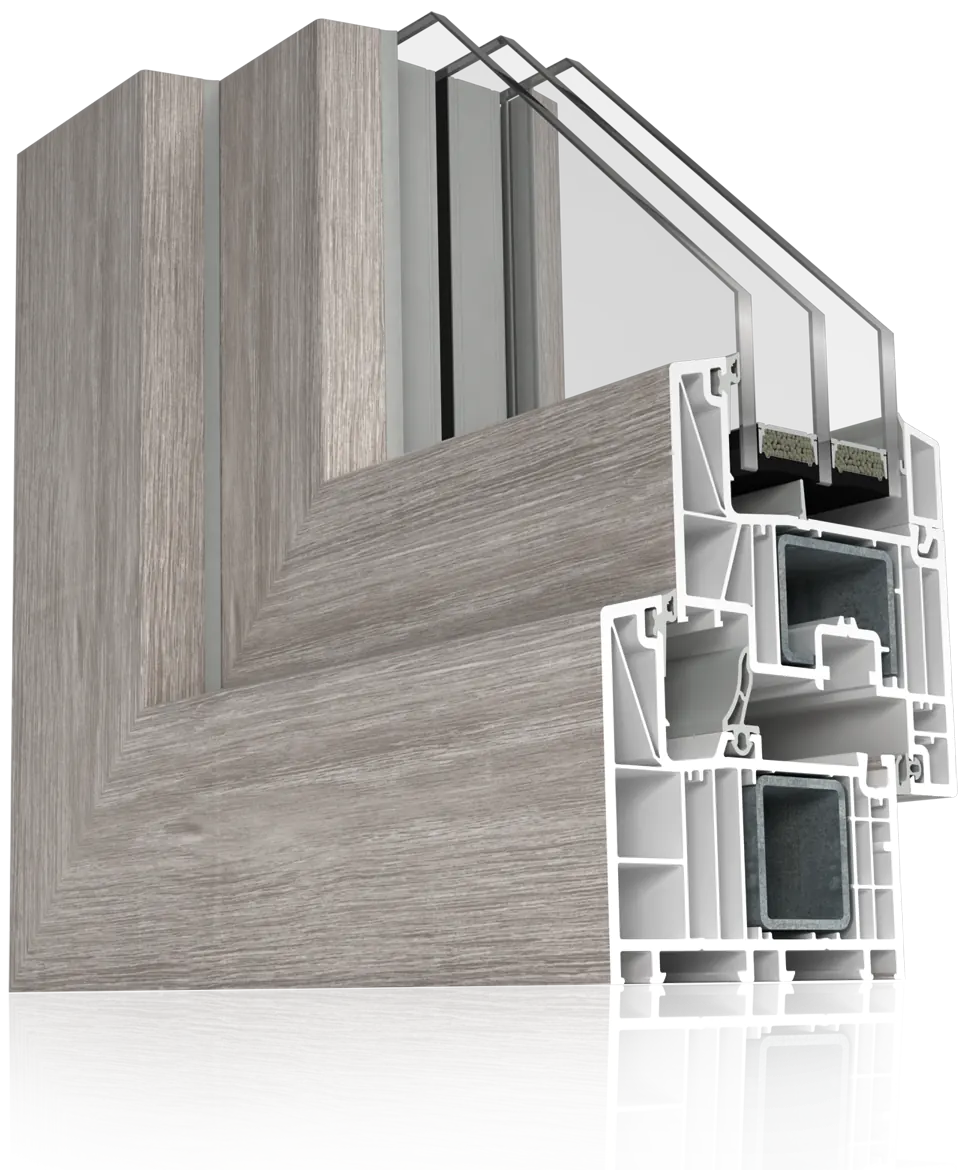 Should the profile class be taken into account?
The class of window profiles is one of the dozen or so parameters – listed in the aforementioned standard – that are needed in order to obtain the correct quality of profiles. Therefore, it should not be treated as a factor determining the high quality of PVC profiles. Profiles classified as class B meet all the requirements necessary to create a fully valuable window joinery.
Are A-class windows the warmest?
Marketing materials sometimes contain information about the advantage of class A over class B in terms of thermal insulation. The differences between the heat transfer coefficients of class A and B profiles are negligible. The thermals of the profiles are mainly influenced by their depth, the number of chambers and the shape of the steel reinforcement used.
Influence of the profile class on resistance to wind load
A frequently repeated sales argument to show that class A exceeds class B is the greater stability of the profile. It is worth remembering that the strength of the structure is primarily due to steel reinforcements, the strength of which significantly exceeds the strength of PVC. The slight difference in the thickness of the invisible and visible walls of the profiles does not mean that the joinery made of A-class profiles can be described as stiffer.