Stick-on bars
Stick-on wooden bars, also known as Vienna bars, consist of an inner and outer wooden bar which is fixed to the pane with special tapes and silicone. In addition, in the glazing unit – between the glass panes – there is a blind bar. It is available in the same colours as the spacer bar separating the individual panes. This creates an effect in which each quarter, formed by the stick-on bar, looks like a separate small pane of glass. This type of solution can be used in double and triple glazed units. The bars are made of the same wood and lacquered in the same colour as the window. MS Windows and Doors offers stick-on bars in five product lines (Modern, Soft, Classic, Art, Old), in various sizes.
Modern line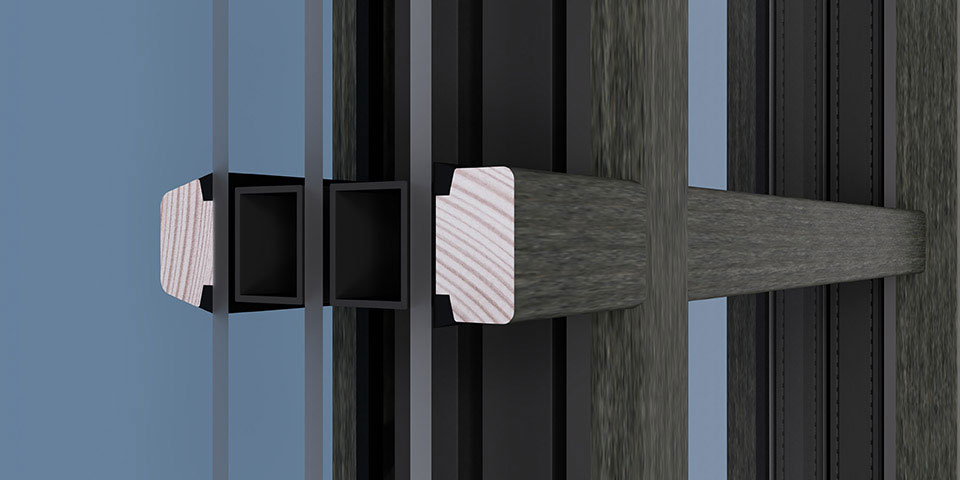 The bars used in the Modern line are available in several widths.
Classic line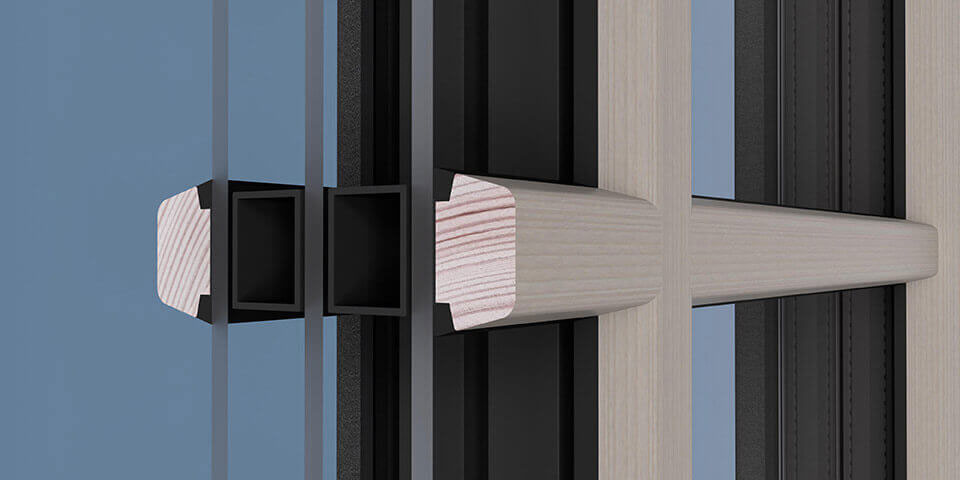 The available widths of bars for Classic line windows are shown below.
Soft line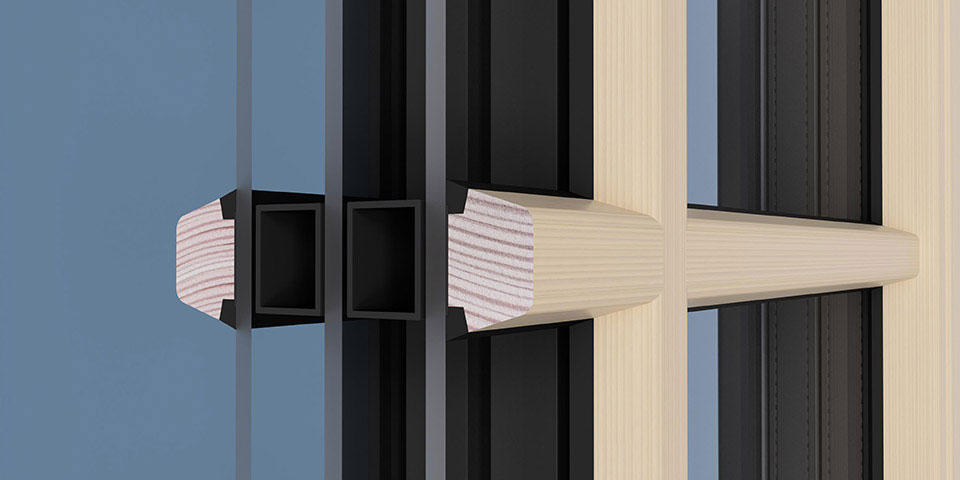 The width variants of bars for windows from the Soft line are presented in the graphics below.
Old line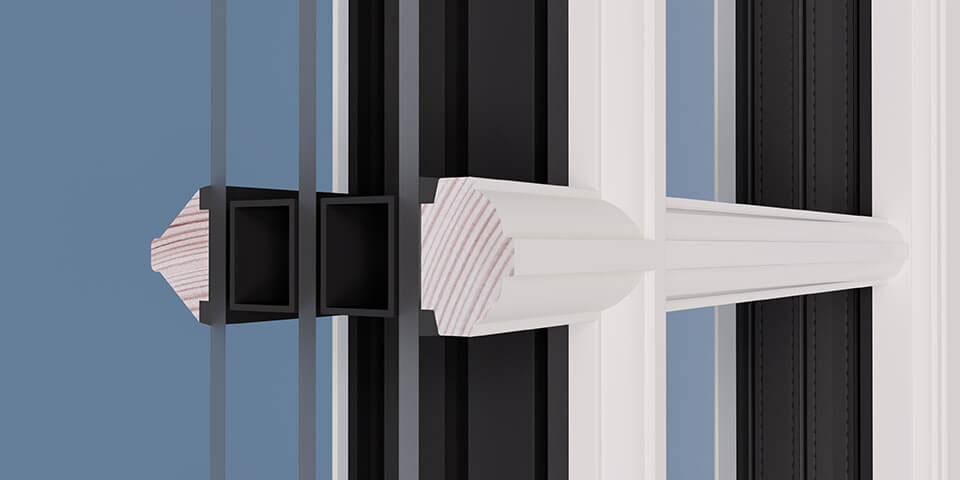 The offered widths of bars for products from the Old line are presented in the following graphics.
Art line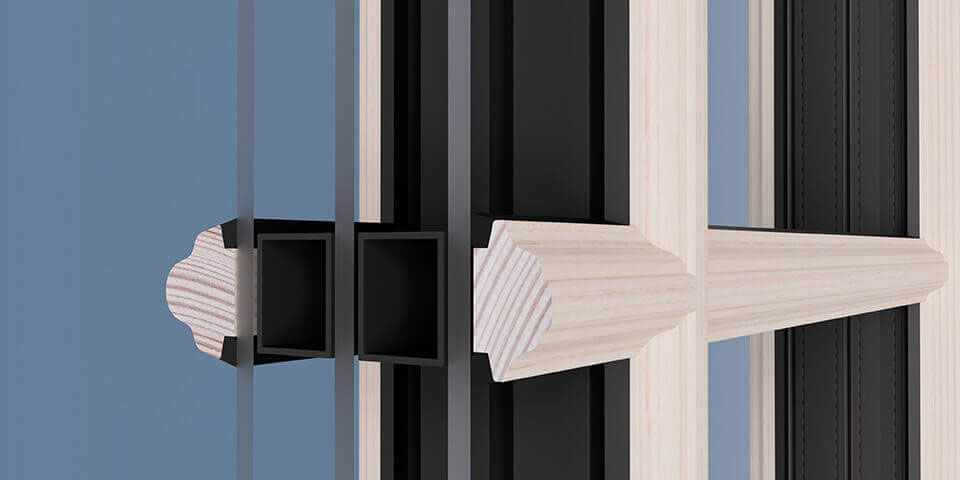 Below you will find the widths of the stick-on bars used in the constructions of the Art line.
Structural bars
Wooden structural bars are the most traditional form of window division. They divide the glazed unit into separate areas. Moreover, they reinforce the structure and give it a unique appearance. The MS Windows and Doors offer includes bars from five product lines (Modern, Soft, Classic, Art, Old). Their minimum width is 56 mm (Modern, Classic, Art and Old lines) or 60 mm (Soft). As in the case of stick-on bars, the same type of wood, in the same colour as in the production of the window, is used for the structural bars.
Structural bars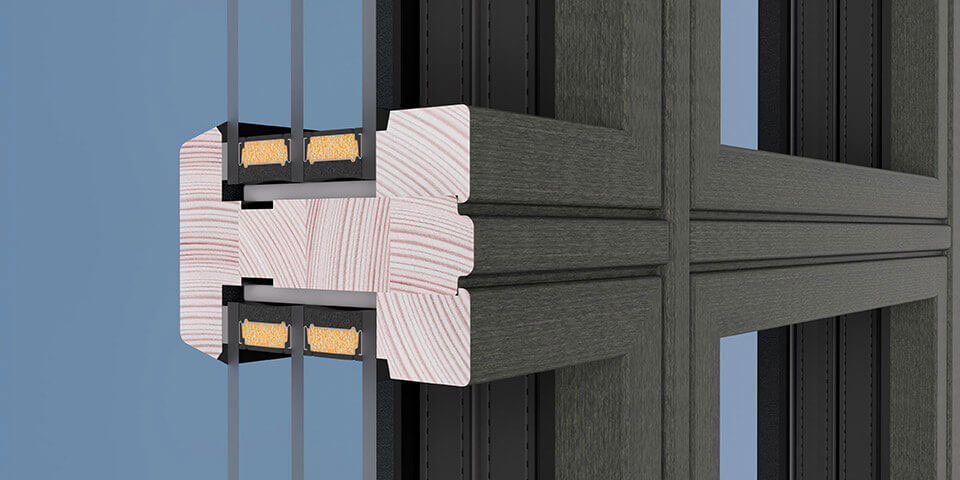 The structural bars used in all product lines can be found in the graphics below.