Windows don't have to be square or rectangular. Investors are increasingly choosing unusual shapes. For their homes they choose window joinery in the shape of a circle or trapezoid. Such a non-standard joinery is created on the basis of individual project, however, it is necessary to remember certain requirements.
Arched and round windows. Where can they be applied?
Arched windows are often an decoration of classic residences or historic palaces. They give a unique character to the entire interior and facade. Wheel-shaped windows are ideal for rooms where there is not enough space for standard windows – bathrooms, attics or staircases. We can successfully apply them in modern construction as well as traditional, for example, manor house.
MS beyond WINDOWS offers arched windows in the classic turn, tilt, or tilt and turn version. At the customer's request, the arched window may have fixed glazing, while round windows may open or tilt. PVC profiles offer great construction possibilities, however, keep in mind that with this type of joinery, the minimum bending radius is 650 mm.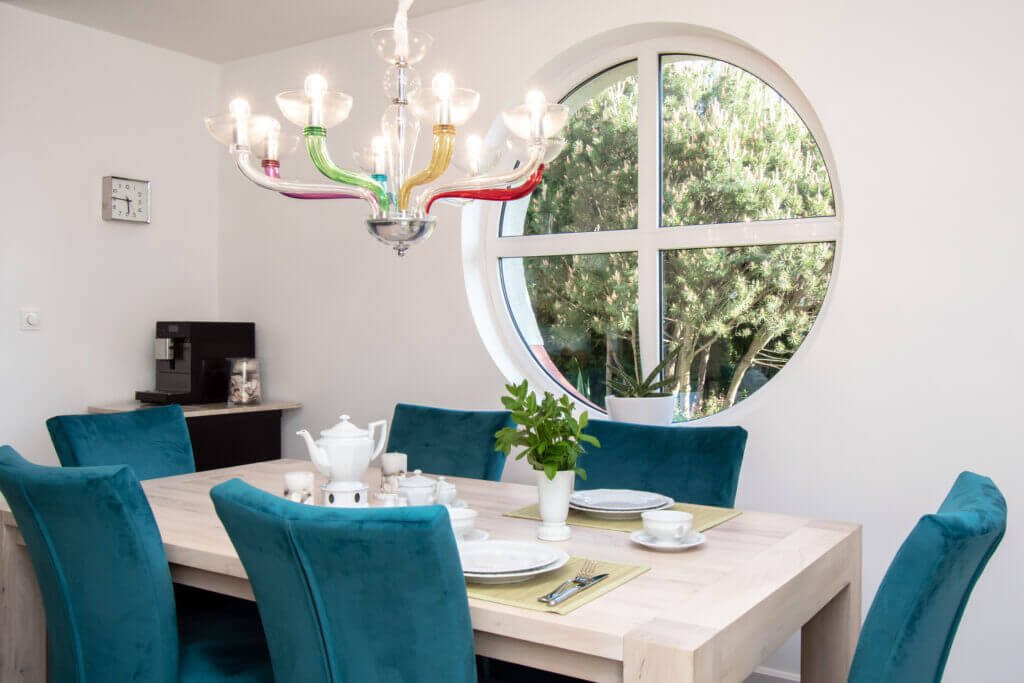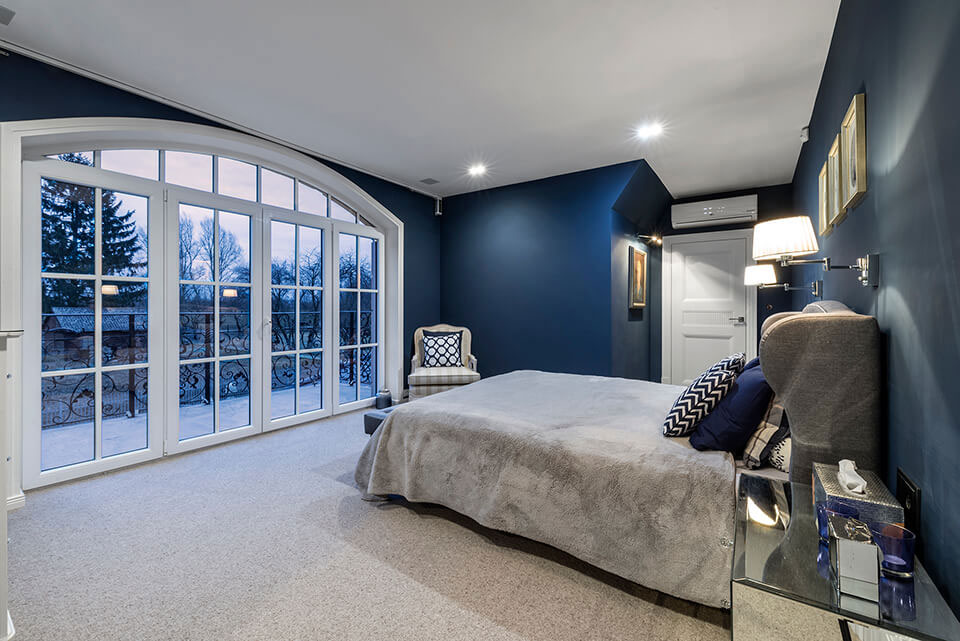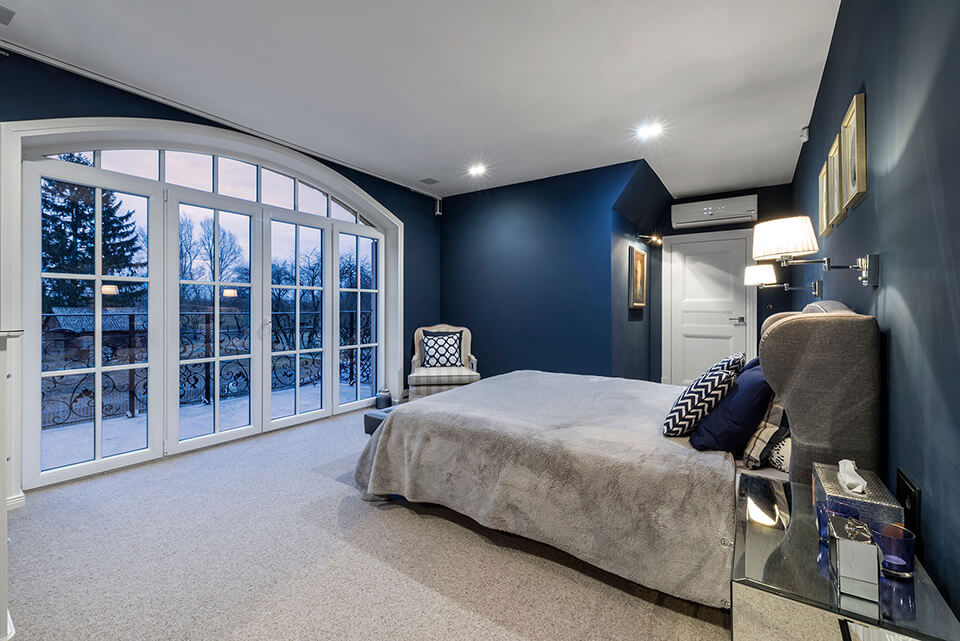 Triangular and trapezoidal windows. Great shape capabilities
Sometimes choosing standard windows is not a satisfactory solution for us. We can meet our expectations with windows in the shape of a triangle or trapezoid.
Oblique windows look perfect when mounted at the top of a building. They fit very well with gable roofs – they are then a compatible composition with the body of the house and illuminate the attic. They are also very popular in architectural designs stylized as "modern barns".
MS beyond WINDOWS offers both triangular and trapezoidal windows. It is worth remembering that there are certain technological requirements to which such window structures are subject. When designing a house with oblique windows, pay attention to the measure of acute angles – the higher their value, the easier it will be to produce them. Profiles in trapezoidal windows should be connected at an acute angle of at least 60 degrees. An important rule that applies to triangular windows is their surface – it should not be more than 8m2 for colored windows and 10 m2 for white windows.
Get to know all PVC windows from our offer.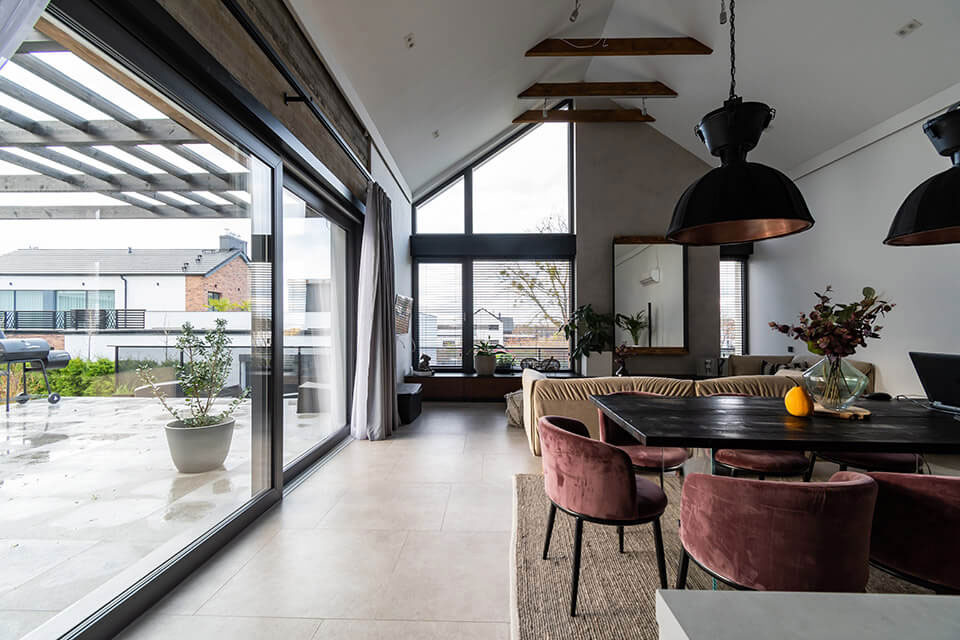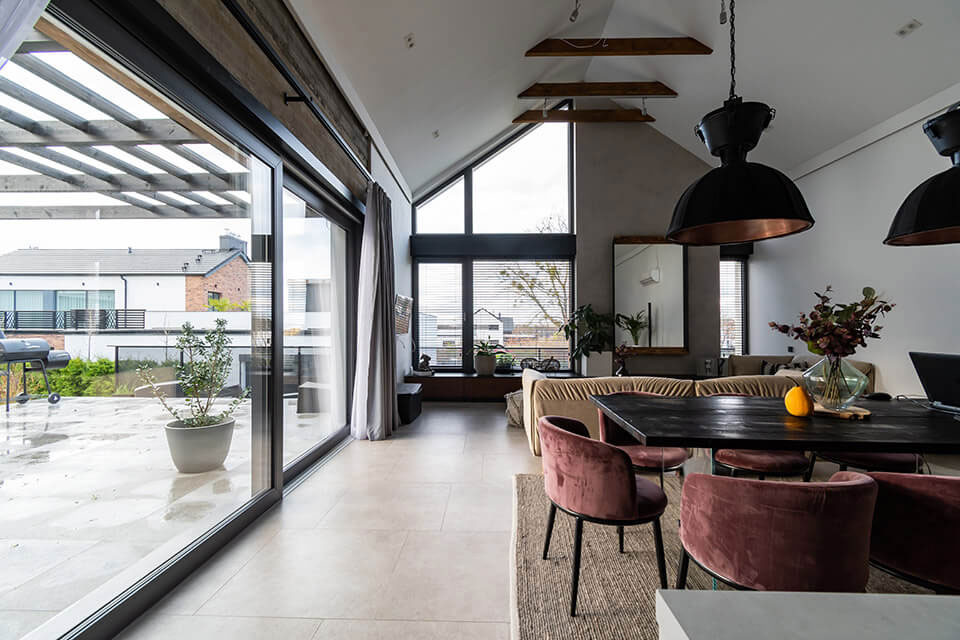 Arched and oblique windows have also good parameters
Windows with unusual shapes offer equally good parameters of thermal insulation and resistance to wind or rain. When choosing, for example, to buy MSline+ windows, we get the latest technology tailored to individual expectations and a balance between parameters and price. Thanks to innovative solutions, dreams of original joinery and a unique home do not exclude energy efficiency of the building.