Table of contents:
Wooden naturalness
Golden oak is an extremely versatile color, very well imitating natural wood. It will fit both modern and industrial interiors, as well as traditional ones, with a rustic or rural character.
It is thanks to its versatility and wooden texture that the golden oak color is so often chosen wood-like veneer. The warm shade of brown and milk chocolate emphasizes the timeless pattern of oak with a clear, three-dimensional structure.
Golden oak windows go very well with wooden furniture, especially the darker ones. They will also work well with a wooden floor or wooden accessories for leather or upholstered furniture, such as sofas and armchairs.
When choosing windows in golden oak , it is also worth trying to have an entrance door in this color. Such a set will surely add style and class to the building.
See also: Five fashionable wood-like veneers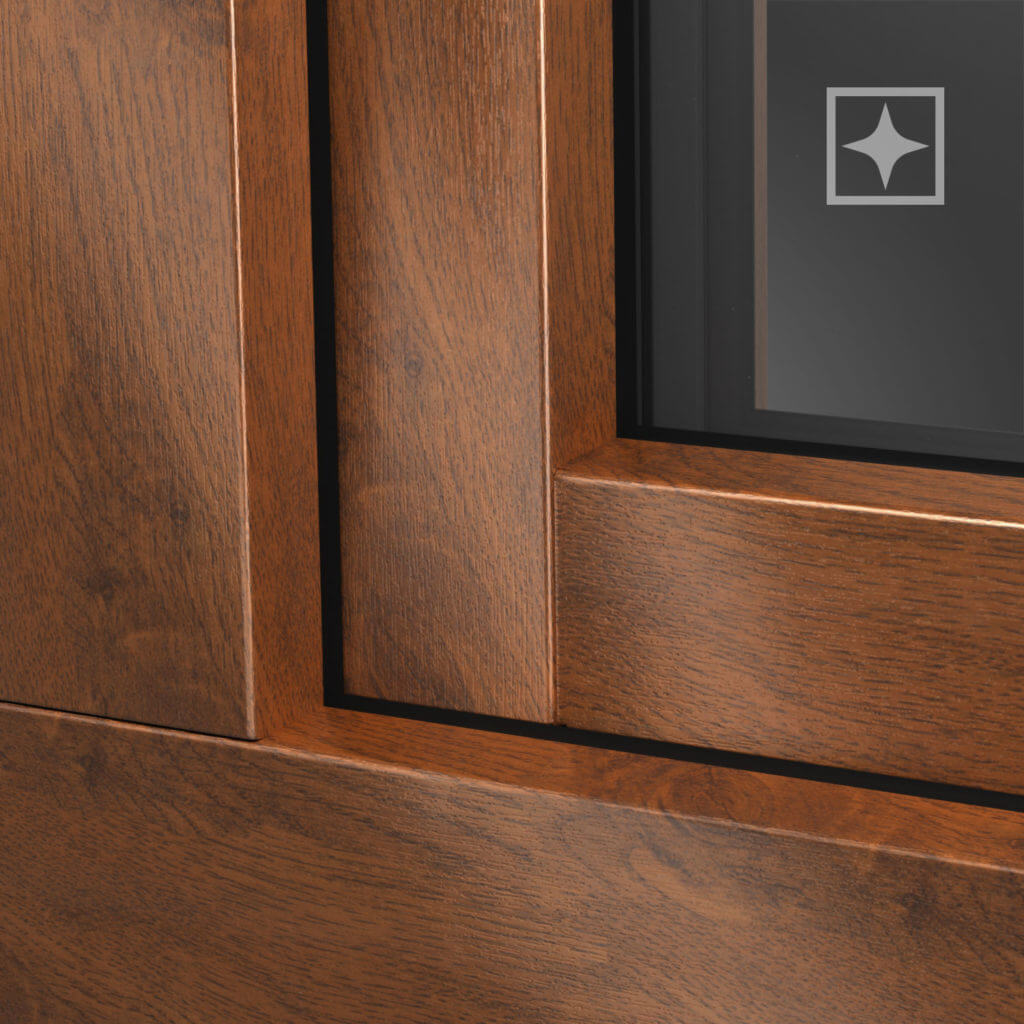 The aesthetics of wood, the advantages of PVC
When choosing a wood-like veneer, we choose wooden aesthetics while maintaining all the advantages of PVC windows. Thus, the thermal insulation parameters, light transmittance, resistance to wind and water as well as noise suppression can be at the highest level without losing style and class.
It is not only veneer that determines the "wooden" appearance of PVC windows. Thanks to the use of HFL technology, which allows the frame and sash profiles to be welded together at right angles, the structure of the window also imitates that known from traditional joinery.
Such solutions typical for wooden windows can be found, for example, in the Wood Look series from MS more than WINDOWS . The windows of this brand are an ideal alternative to definitely more expensive typically wooden products.
Or maybe other colors?
The palette of wood-like colors is very rich. If golden oak does not fit the ideas of an architect and home decorator, then maybe winchester , turner oak or walnut will be a better choice? And these are only some of the options available to choose from!
We invite you to visit the MS more than WINDOWS showrooms , where qualified advisors will be able to advise you on the selection of the appropriate veneer.
Familiarize yourself with the entire color offer of MS more than WINDOWS