Wood-like colours of windows are still very popular among investors. Why? We still want to be closer to nature. We combine modern and austere interior arrangements with wooden elements, because wood brings warmth to the rooms and makes the surroundings cozy. The interiors are arranged in a rustic or Provencal style, where the main elements are natural materials. There is simplicity and an idyllic atmosphere there. In addition, we choose glazings of increasingly larger sizes for our homes to open up to the surroundings and blur the line between the living room and the garden or forest. And which wood-like veneers are in top trend?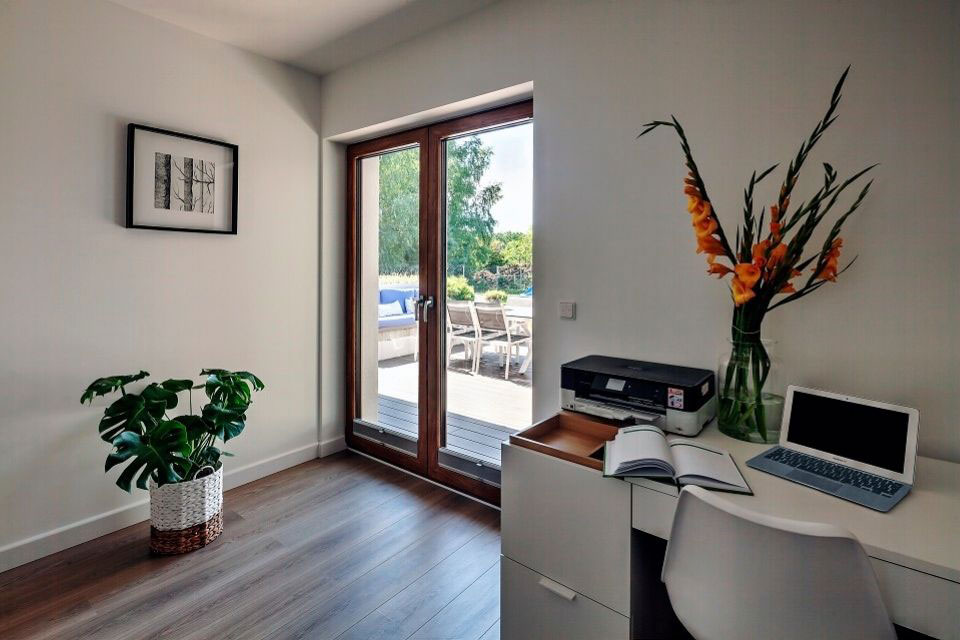 Table of contents
Wood-like veneers – the most fashionable proposals
Turner Oak
This is definitely number one. The Turner Oak pattern from the Woodec collection is decorated in subtle caramel colours. Its delicate grain is emphasized by the matching surface structure, which makes it look like natural wood.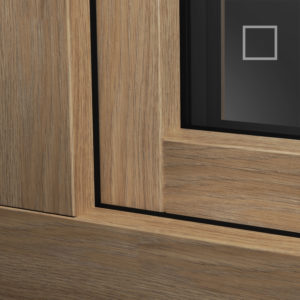 Winchester
This colour ranks second. Winchester XA veneer is distinguished by an extremely realistic pattern of natural wood. Not only the grain of the wood, but also knots and small cracks are clearly marked on it. The veneer in warm brown colours will suit classic, comfortable residences.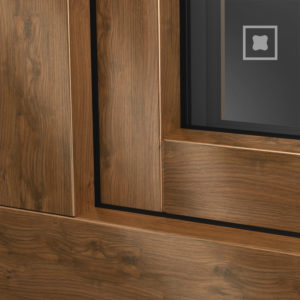 Golden Oak
Golden Oak is on the third place. It is a pattern designed for lovers of the purest classics. The timeless oak pattern with a distinct three-dimensional structure is emphasized by very warm shades of brown and milk chocolate.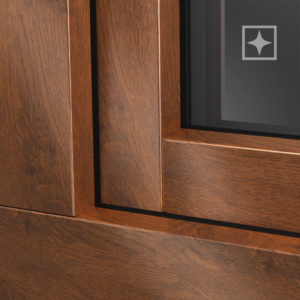 Walnut
Just behind the podium, i.e. fourth place in the ranking, is Walnut. A pattern inspired by walnut wood is the essence of timeless elegance. The dark brown palette in the Walnut veneer emphasizes the regularity of the grain pattern. It fits perfectly with stylish residences and tasteful houses with bright facades.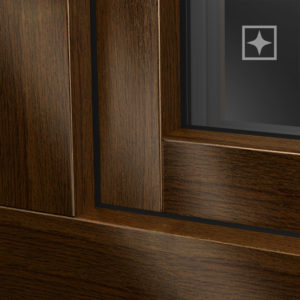 Ginger Oak
And finally Ginger Oak, a very realistic pattern inspired by classic oak. Delicately marked grains harmonize with warm shades of ginger. They are additionally emphasized by the distinct three-dimensional structure of the surface.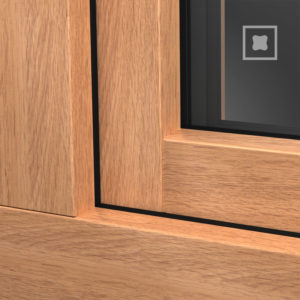 A wide range of colours of wood-like veneers
In addition to the mentioned most fashionable colours, we offer other wood-like veneers. It is a wide range of PVC joinery colours, which offers customers a large selection of veneers with the structure and colour of natural wood. Decors that are deceptively similar to natural wood are, among others Alpine or Concrete. Veneers are distinguished by clearly marked grains and a structure that is easily noticeable under the fingers. Colours such as: Gray Cedar or Cherry Amaretto very well imitate the properties of wood. An ideal example here will be Grey Cedar veneer, which is supposed to imitate natural, unimpregnated cedar wood. Left unsecured cedar and exposed to weather conditions over time will change its colour to silvery gray. It is also worth noting that cedar wood, if not painted, grays unevenly and this effect is also reproduced by Grey Cedar veneer.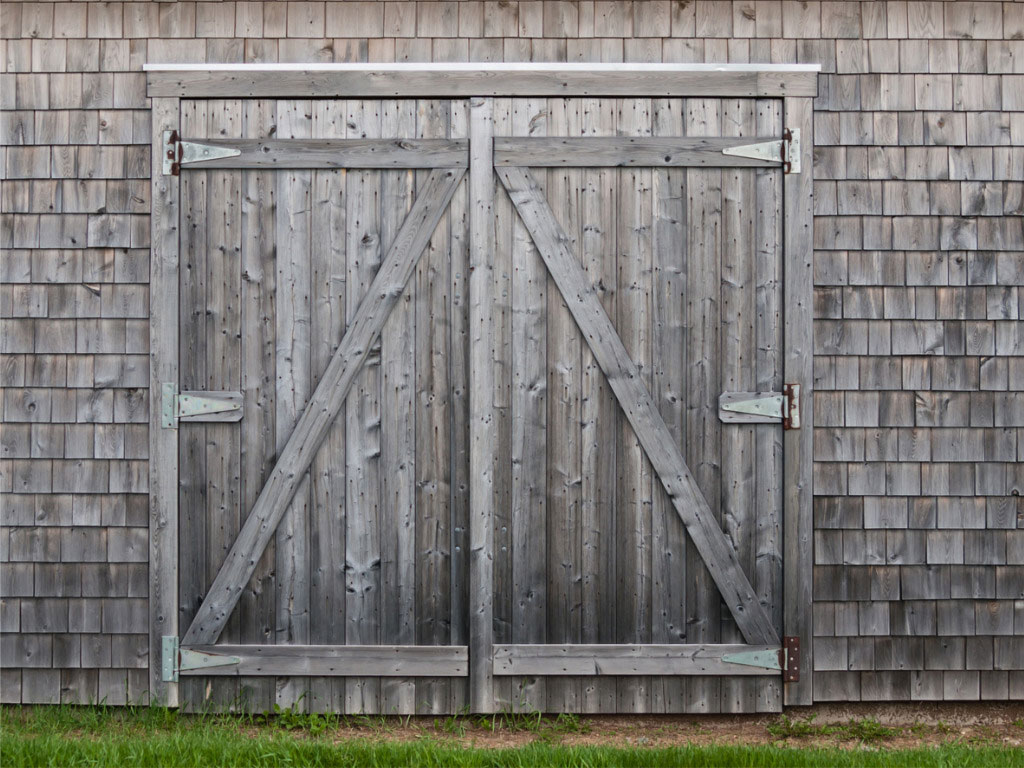 Window colours matching the interior
Windows become an element of interior design, which we want to expose, not hide behind curtains. The choice of joinery is a very important issue if our plans for the arrangement of rooms are clearly defined. If you decide to arrange your home in a classic, rustic or Scandinavian style, the selection of windows in wood-like colours will be a perfect complement. What if we do not have a vision of the interior design and we do not know what window colours to choose? Then it is worth starting with white joinery, which is universal and suits various styles. Of course, wood-like colours are not all we offer. Our offer includes many proposals of veneers suspended in colours between white and black. From delicate ashes (e.g. Lichtgrau), through the colours of platinum, steel and aluminium (e.g. Alux DB), to graphite and basalt, ending with deep black Jet Black matt.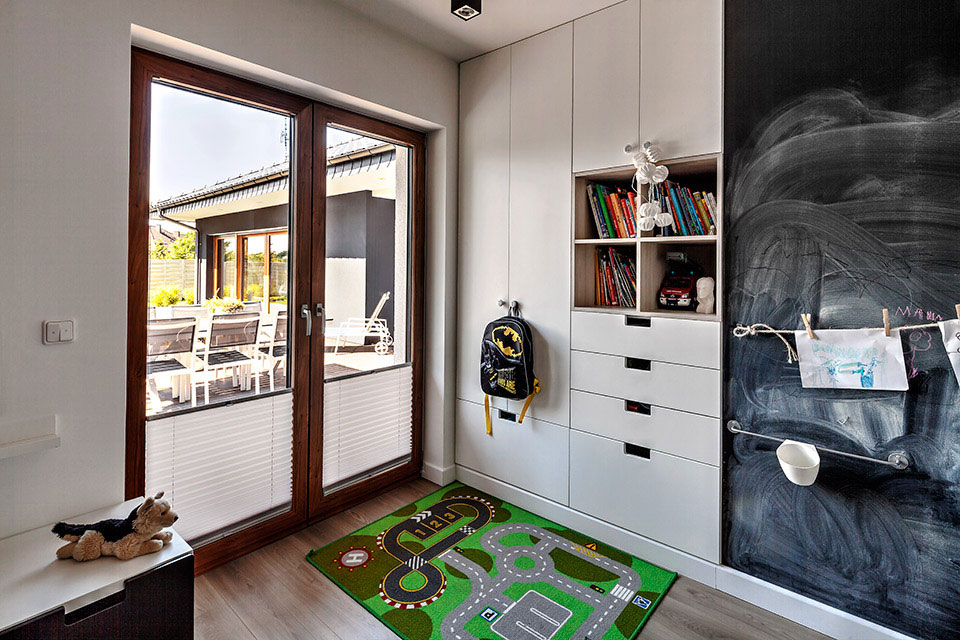 Wood-like windows – which one to choose?
If you are interested in wood-like PVC windows, it is worth taking a closer look at the Wood Look brand. This system is distinguished by joining the sash and frame profiles at right angles from the outside and inside. Wood-like veneer in combination with a double-sided HFL weld allows to obtain an effect that perfectly imitate the wooden joinery. The colour of the windows, Golden Oak or Walnut, is perfect for interiors decorated in a classic style. It will emphasize the traditional solutions and the natural character of the room. But that's not the only solution. Wood-coloured windows can also be successfully used in houses arranged in a modern style.