Hinges are elements that allow you to m.in. opening and closing the window. In addition, they affect the parameters of the structure. Among the possible technological solutions are hidden hinges. Thanks to them, the window not only looks better, but also requires less effort during cleaning.
Hidden hinges – what is it?
All elements of hidden fittings are hidden in the internal space between the sash and the frame, called the rebate clearance. Therefore, they cannot be seen when the window is closed. Thanks to this, unlike traditional hinges, you do not need to use covers.
Benefits of using hidden hinges
The lack of visible hinges makes the structure look better. Additionally, you do not need to look for covers that will have the same color as the profile. What's more, keeping the window clean is easier. It takes more time and effort to thoroughly remove all dirt from traditional hinges. Invisible eye-watering also has a positive effect on the tightness of the structure. Besides, they help to increase the windows' resistance to burglary. They also improve the thermal insulation of the structure and protect the room against external noise .
Effect of hinge type on installation
It is worth emphasing that hidden hinges not only favorably affect the parameters of the structure, but also facilitate the process of window installation. For people specializing in window installation, this solution is more convenient compared to the design with traditional fittings.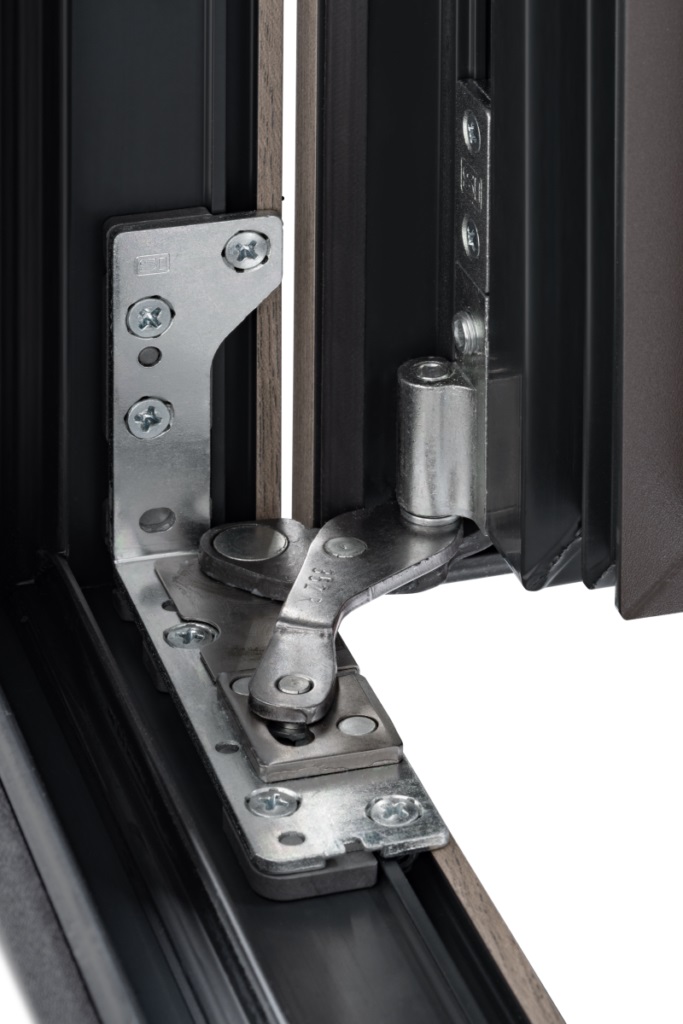 Hidden hinges in MS offer more than WINDOWS
The load capacity of hidden hinges is 150 kg. They can therefore carry higher loads than the basic heavy hingesthat are standard in MS windows. Invisible hinges are available in all windows, as well as balcony doors (except those equipped with warm, low aluminium thresholds).