Table of contents:
Between the countryside and the city
Modern Farmhouse is a kind of escape. On the one hand, from the city to the countryside, but with a slight nostalgia and longing for the urban pace of life. On the other hand, escape to the city with respect and a sigh for the predilections of the rural lifestyle. Regardless of whether we decide to live in the countryside or in the urban jungle, space will certainly be important in this style. High ceilings and large glazing combined with the presence of boards and visible roof structures are desirable design elements. Uncovered windows, raw floors covered with carpets made of natural materials will certainly fit into this trend.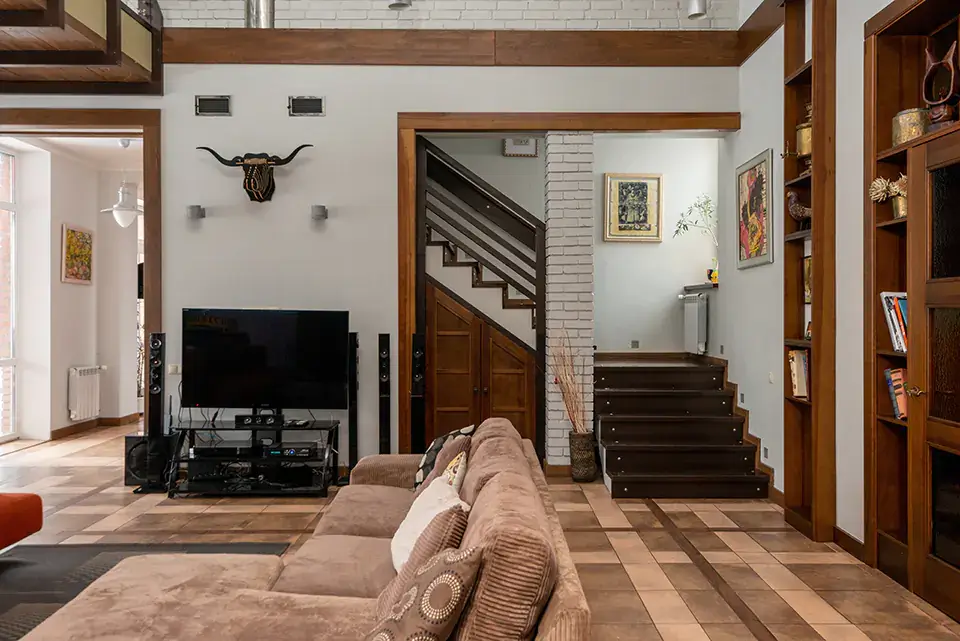 Characteristics
The most characteristic features of this style are space and natural light. Farmhouse is a trend that wakes the house to life with the sunrise and puts it to sleep with it. It is also characteristic to combine certain extremes that work well together, although it might seem that the opposite is true. We are talking about combining e.g. raw glass or metal, heavy, hewn blocks with the natural delicacy of e.g. wood, straw or wildflowers.
The colors, as you can guess, are unobtrusive and natural. After all, we don't want to overwhelm the space with any color. Whites, colors of sand and natural materials such as wood or stone will be perfect for Modern Farmhouse. The atmosphere in the rooms, which we care about so much, will certainly be made by accessories.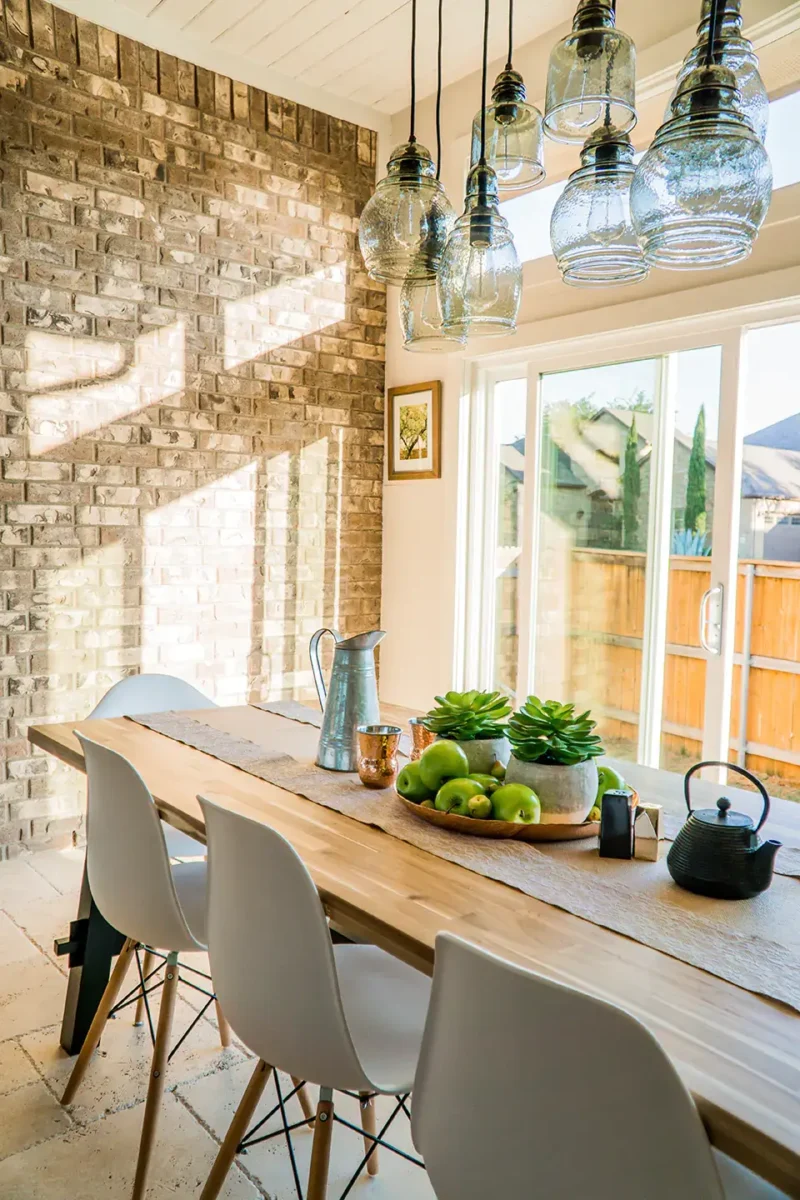 Add-ons
They make the interiors have charm and mood, that there is a "some" atmosphere in them. They make the home cozy or austere, comfortable or practical. This style is no different. The presence of additives is crucial here. But what extras? Straw baskets, rattan, low-hanging chandeliers and standing lamps emitting warm light hidden under lampshades made of natural fabrics. In Modern Farmhouse, jute carpets and lots of wooden frames will be perfect, in which memories and delicate watercolor pictures in the colors of a glade at sunset will be hidden. Raw vases, e.g. made of thick, unstained glass, will also find their place here, in which dried flowers, herbs and even sticks brought from the nearby forest will look beautiful. Large and simple metal bowls for fruit will also find their place, and modern household appliances will certainly facilitate functioning, additionally giving a modern touch.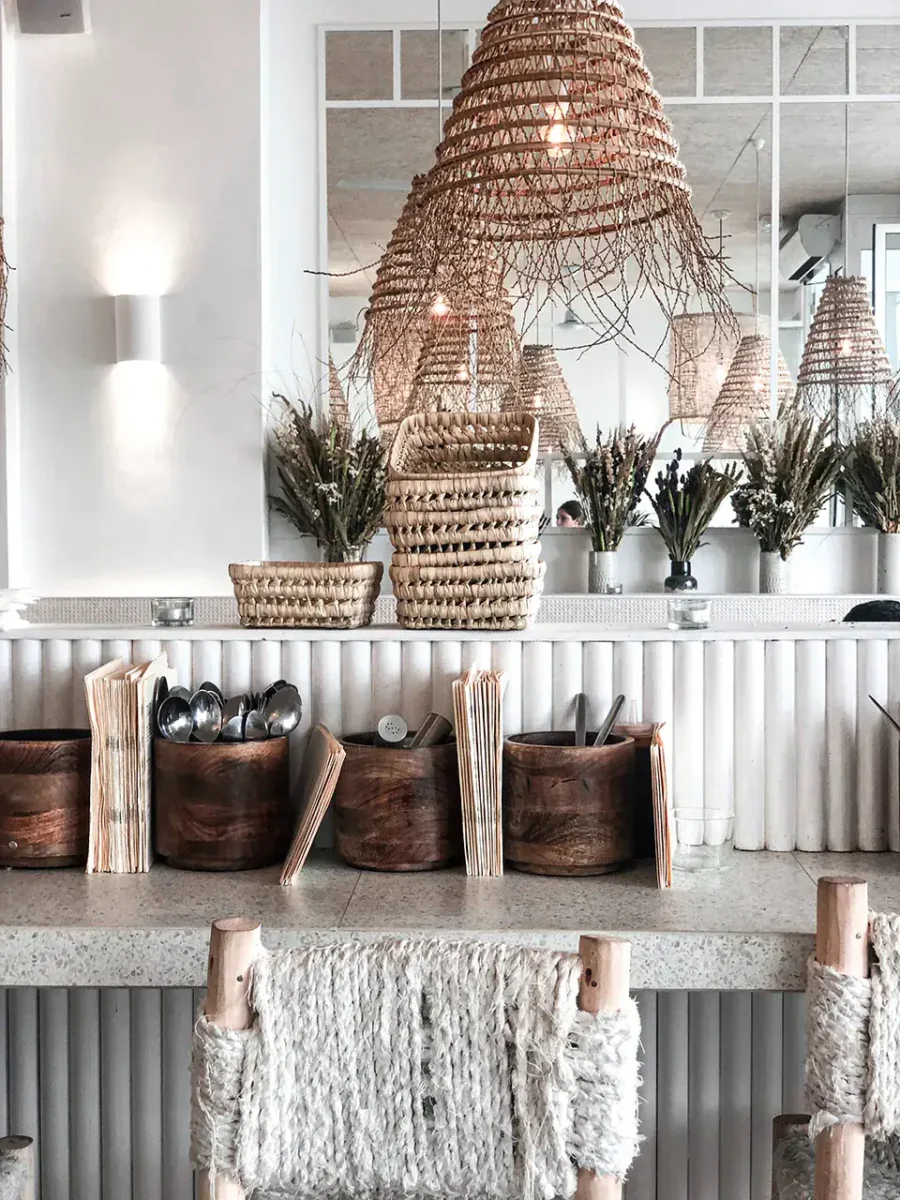 Window to the world
Undoubtedly, how we will live in such an interior is largely due to the windows. They should be large, bright, showing what we care about most, i.e. an idyllic view. It is better not to cover them with anything, unless there is a risk of prying eyes of curious neighbors. Nevertheless, the point is to open up to the environment as much as possible. It's a farmhouse after all.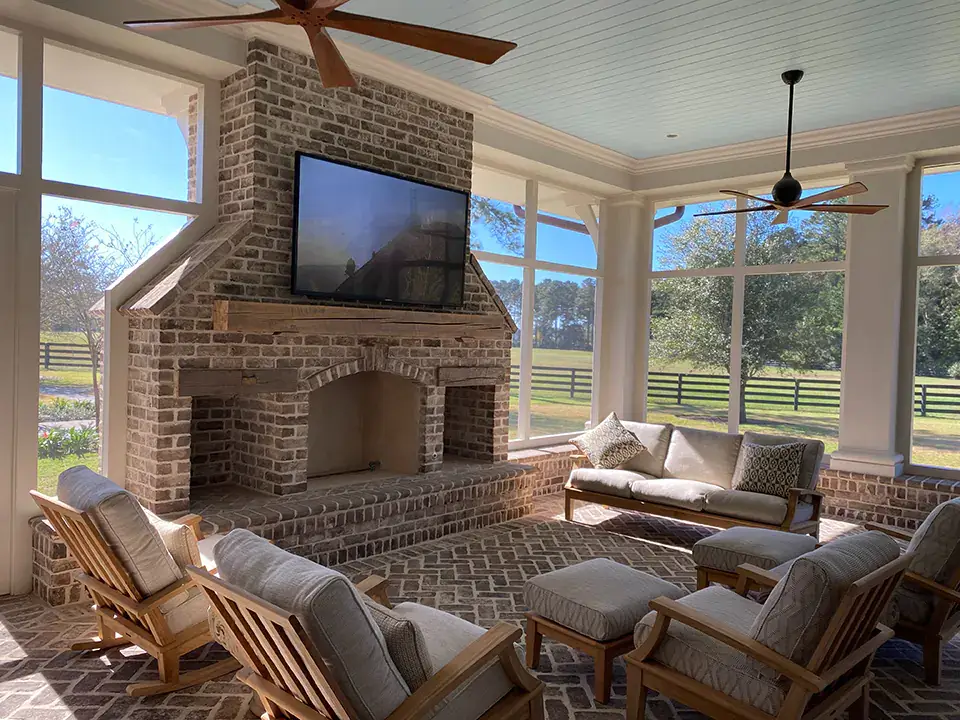 Large-size windows for such a house should be ordered from a proven and trustworthy manufacturer, e.g. in MS more than WINDOWS . When buying them, pay attention to the heat transfer coefficient Uw (the lower – the better) and the properties of the glass itself. If we want it to give us a bit of intimacy, you can try tinted windows, which are also in the manufacturer's offer. It is also important to expose the window to the sides of the world, if it is on the south or west side, it is worth considering the installation of external covers, e.g. roller blinds or blinds , so that in the event of high insolation they are not too persistent or do not heat up the interior too much in the summer.