Stick-on bars for wood-aluminium windows
Wood-aluminium stick-on bars consist of two elements – the internal wooden bar and the
external aluminium bar. They are attached to the glazed unit using special tapes and silicone or gasket. In addition, a blind bar, also known as a duplex, is placed in the glazed unit in the chambers between the panes. This component is available in exactly the same colour variations as the spacer bar between the glass panes. Using this solution allows to achieve a very interesting visual effect. The quarters, created by sticking on bars, look like several small panes of glass. Stick-on bars are available in double and triple glazing units. The bars on the inside are made of the same type of wood, in the same colour as the whole construction. External bars, on the other hand, are matched in colour to the profiles of the frame and sash cladding. MS Windows and Doors offers stick-on bars for wood-aluminium windows in three product lines (Modern, Classic, Art). They are available in two variants – 26 and 34 mm.
Modern line
On the inside there is a wooden bar in a modern, simple shape. On the other hand, three variants are available from the outside:
matching, minimalist and modern aluminium bars in the Quadrat version,
traditional shaped bars in the Classic version,
decorative bars in the Retro version.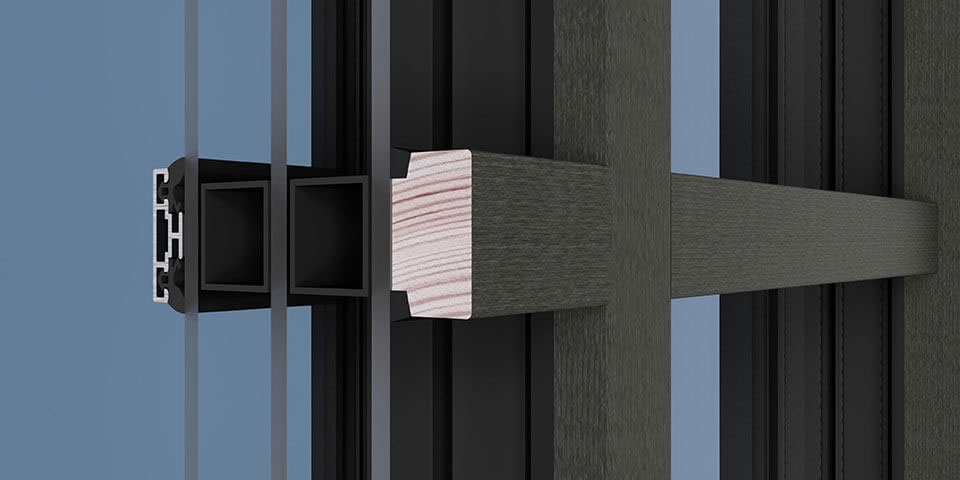 The available options are shown in the graphics below.
Classic line
On the room side there is a wooden bar with a classic look. From the outside, the same options are available as for the Modern line, namely Classic, Quadrat and Retro.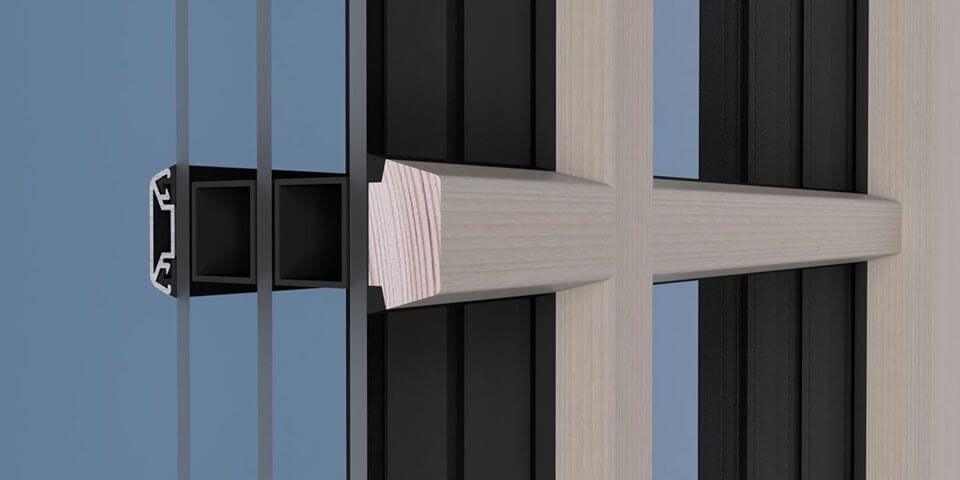 These options are shown below.
Art line
In the case of the Art line there is a decorative wooden bar on the inside. Retro, Quadrat and Classic versions can be used on the outside.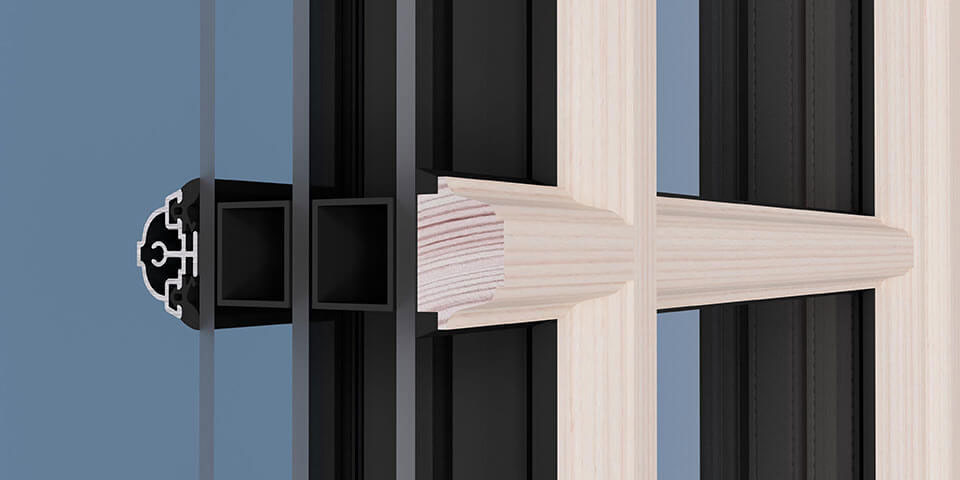 The solutions described can be seen in the graphics below.
Wood-aluminium structural bars
Wood-aluminium structural bars are a traditional solution which divides the glazed unit into several separate areas. These elements not only have a positive effect on the appearance of the joinery, but also on its durability. Wood-aluminium window bars are available in three product lines: Modern, Classic and Art. The minimum bar width is 56 mm (Classic line) or 80 mm (Modern, Art). For the production of the structural bars, the same species of wood is used, in the same colour as the entire window, and the same aluminium cladding in terms of colour and visual appearance.
Structural bars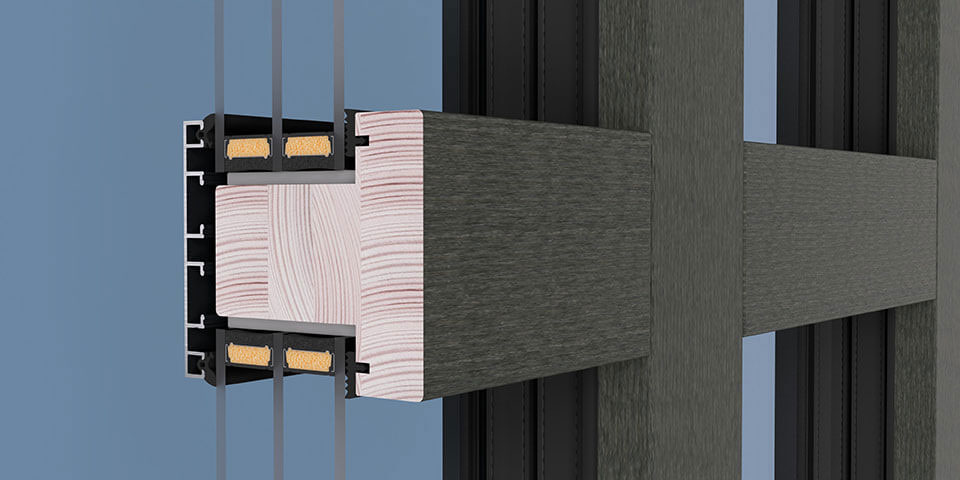 The graphics below illustrate the available variants.