Imagine lazy hills bathed in fluffy lavender bushes, over which the air vibrates slightly, moved by industrious bees. The scent carried by a gentle wind floats in the area, which is also varied by climatic vineyards. It is a very romantic and idyllic vision, so it is worth adapting it to the interior of an apartment or house.
Table of contents:
Provencal colors
Provencal interiors are bright and romantic. For this reason, they are dominated by shades of white, beige and delicate gray falling into the color of pigeons. Because purple is characteristic of this style, it can appear in unobvious places. It is an accent that evokes lavender and grapes characteristic of Provence. Omnipresent white makes Provencal interiors an oasis of peace.
Add-ons
Lace, crocheted tablecloths, natural fabrics are elements that have become a permanent part of this French style. Subtle grooves, stuccowork, delicate lampshades are more appreciated here than coarse and heavy accessories. It is similar with bleached furniture, which, thanks to abrasion, shows its natural grain and knots. They make the interior very natural and unobtrusive.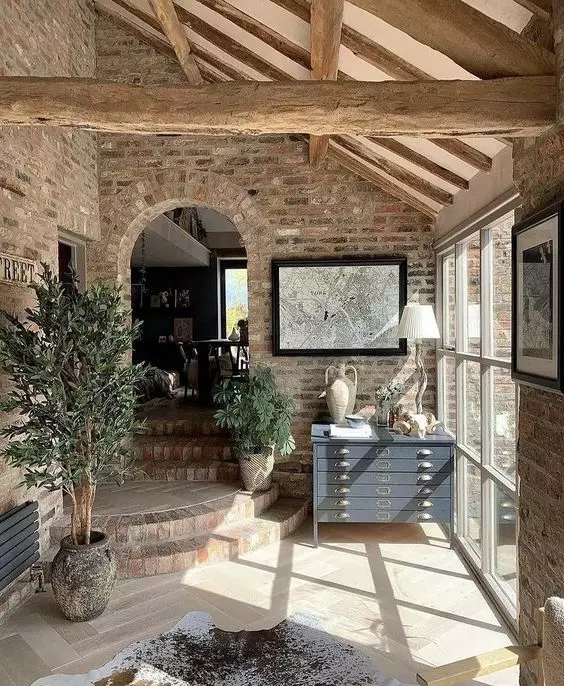 Windows overlooking the lavender fields
The garden is part of the decor, especially if it is as charming as the fields of Provence. Therefore, open the windows to enjoy the view as often as possible. In turn, the windows themselves should be delicate and kept in a tone truly from Provence. Wood-like veneer imitating bleached wood or simply white windows, which will be the background for romantic furniture and accessories, will be perfect here.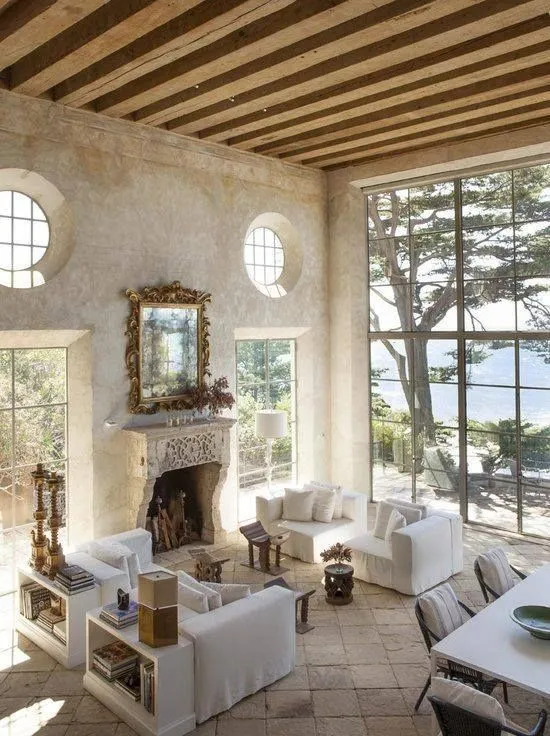 Turner Oak veneer from MS, more than just WINDOWS, can be a bull's-eye. It is kept in beige colors, imitates wood, and in the company of airy curtains it can create a beautiful frame for the view spreading around the house.