Table of contents:
Privacy in a house with large windows
Small window openings and enclosed spaces are already passe. Current trends focus on the closest possible contact with the surrounding world, opening the interior to the urban jungle and forest seclusion. As a result, curtains and curtains are increasingly being abandoned in favor of a beautiful view.
However, large windows and glazed walls have some drawbacks. While during the day they let the desired light inside, after dark they can take away our intimacy. So how do you protect yourself from the eyes of passers-by or inquisitive neighbors?
There are several ways. We can bet on non-invasive ones that will also have a decorative function, such as curtains or internal blinds. We can also invest in durable solutions by installing blinds or roller shutters with additional advantages.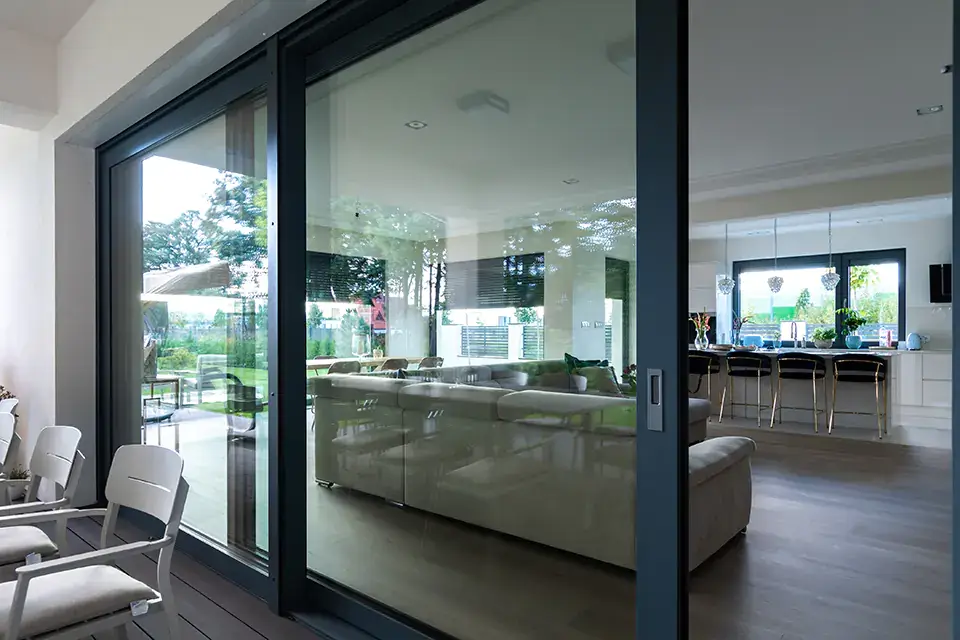 Interior curtains
These are the least invasive solutions that will not only shield us from inquisitive neighbors or harsh sunlight, but also allow us to play with the design. The materials from which the curtains are made are available in many colors and different textures and weights. Thanks to this, we can change them depending on the season or occasion.
Another solution may be internal blinds. Here we have more options to choose from: Roman, Austrian, day and night, pleated, cassette or free-hanging. However, those who want to be on top and follow the interior design trends, move away from these solutions and look for those that will maintain intimacy without interfering with the decor. When looking for the right option for yourself, it is also worth remembering that all covers heat up from the sun falling on them. Those mounted inside give the heat to the room, i.e. they increase the air temperature. In the summer, this solution can be extremely troublesome.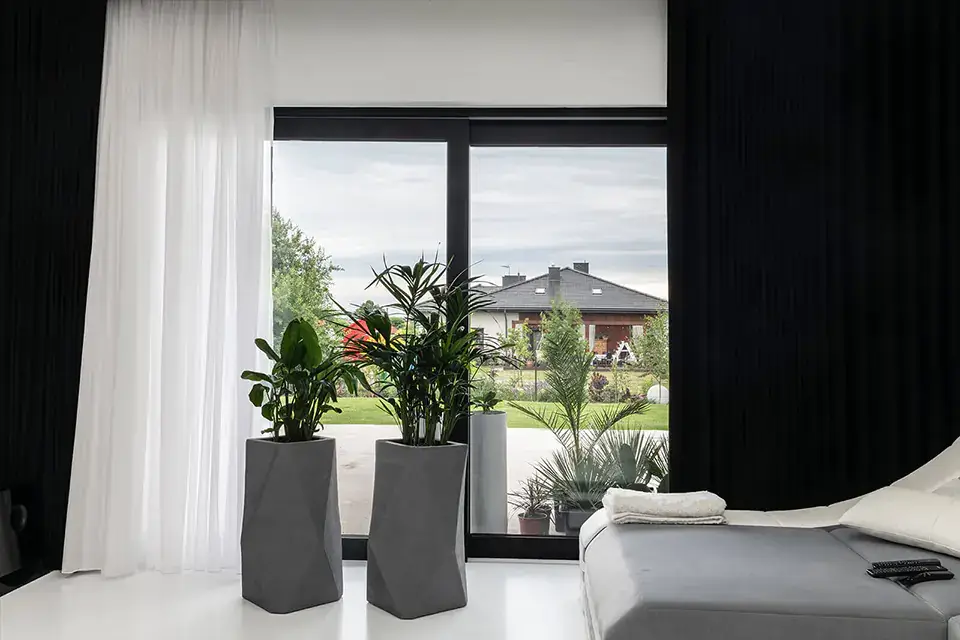 Surface-mounted roller shutters
The main task of external covers is to protect the interior from the sun. In addition to the sun function, roller shutters provide privacy and security. They make it difficult for a potential thief to break into your home. It is worth mentioning that external shields additionally reduce noise and help maintain a favorable energy balance, reducing heating costs, because they reduce heat loss.
External window blinds can be available in various variants: compact, surface-mounted and flush-mounted. Flush-mounted roller shutters are installed before finishing the facade of the house. On the other hand, we install surface-mounted ones after the work is completed, so you can decide to buy them at any time. Compact roller shutters, otherwise known as top-mounted roller shutters, are placed under the lintels, so their assembly must be planned in advance so that the window opening has the appropriate dimensions.
There is one more solution – facade blinds
You can adjust the angle of the slats in them, which, combined with the ability to raise and lower them, gives us a lot of control over the insolation of the room.
Facade blinds are a perfect solution at any time of the year. They always provide optimal and natural light. In summer they provide pleasant coolness, in winter they reduce heat loss.
And as in the case of roller blinds, blinds can also be surface-mounted and flush-mounted. The latter should be taken into account when designing windows, as a larger opening is necessary to install them at the construction stage.
Convenient controls
Controlling blinds and roller blinds is extremely simple.
Those offered by MS more than WINDOWS can be equipped with electric motors, e.g. standard, overload or radio, and controlled by a wall switch, remote control or even a smartphone, which makes their use very easy.