Black windows – popular and chic
Black windows are currently receiving a lot of attention from architects. They can be seen in numerous modern designs. No wonder, because buildings and interiors in which dark-coloured joinery is used look aesthetically pleasing and elegant. What else can prove the popularity of black windows, such as the ALU LOOK or MSline+ models? Black window profiles are perfect for bold designs, giving them a futuristic chic. This solution works well in industrial interiors, as it blends perfectly with raw concrete or brick. They can be successfully used in bright interiors – the combination of black and white will create an interior in a classic style. In addition, dark-coloured windows accentuate the shape of the building and offer a wide range of design possibilities. Very often such joinery is chosen by investors who build a house in the style of a modern barn. The design then includes the use of large glazings with thin black frames. The building takes on a truly modern character and harmonises perfectly with the wooden or tin facade elements. The traditional style also loves black joinery, especially when combined with muntins and a facade in white or beige. If you want to know more about windows for a modern barn, be sure to read the post:Which windows to choose for a modern barn.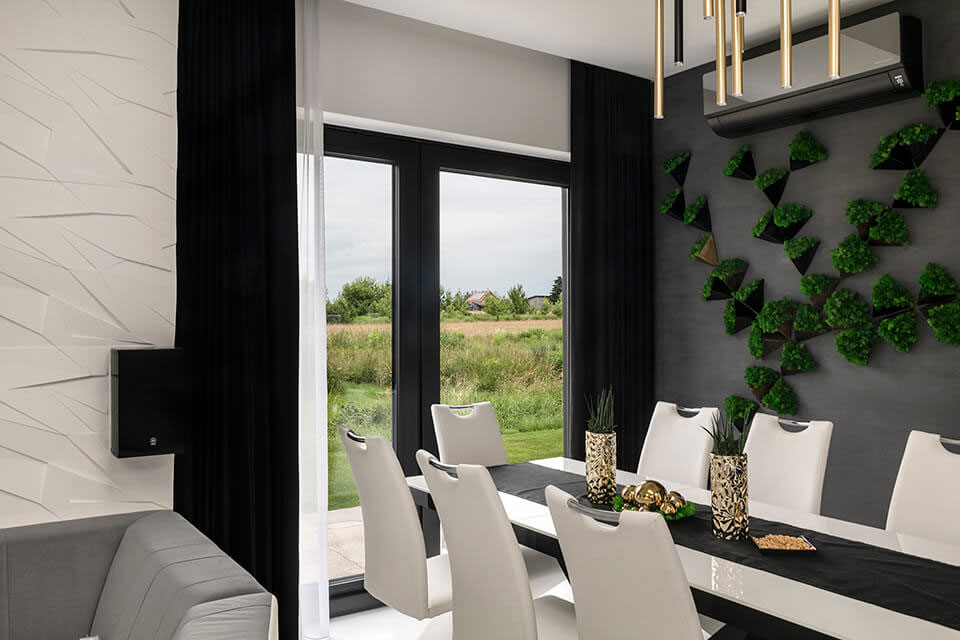 Do black PVC windows heat up?
The unique deep black effect is possible thanks to the Jet Black matt veneer. This colour is one of more than 40 foils we offer as part of our wide range of colours. The veneer has a matt finish and its texture is reminiscent of orange peel. It is worth noting that the dark colour does not adversely affect practical issues. The film has been created in such a way that dirt cannot be seen on it. What's more, there are no unsightly fingerprints left when you touch it. Jet Black matt guarantees an interesting visual effect. The veneer is made using a special technology – CC+ (Cool Colors PLUS). In this way, the black profiles are protected from excessive heating – even in summer. You should also not be concerned about the durability of the foil. The veneer does not fade during use and its colour remains unchanged. To achieve the best possible aesthetic effect, the core of the profile covered with Jet black matt foil is coloured gray in the mass. This ensures that even when the window is open, the white colour is not visible. This undoubtedly has a positive effect on the aesthetics of the joinery.
Also read the article: Dark windows. 5 most fashionable colours.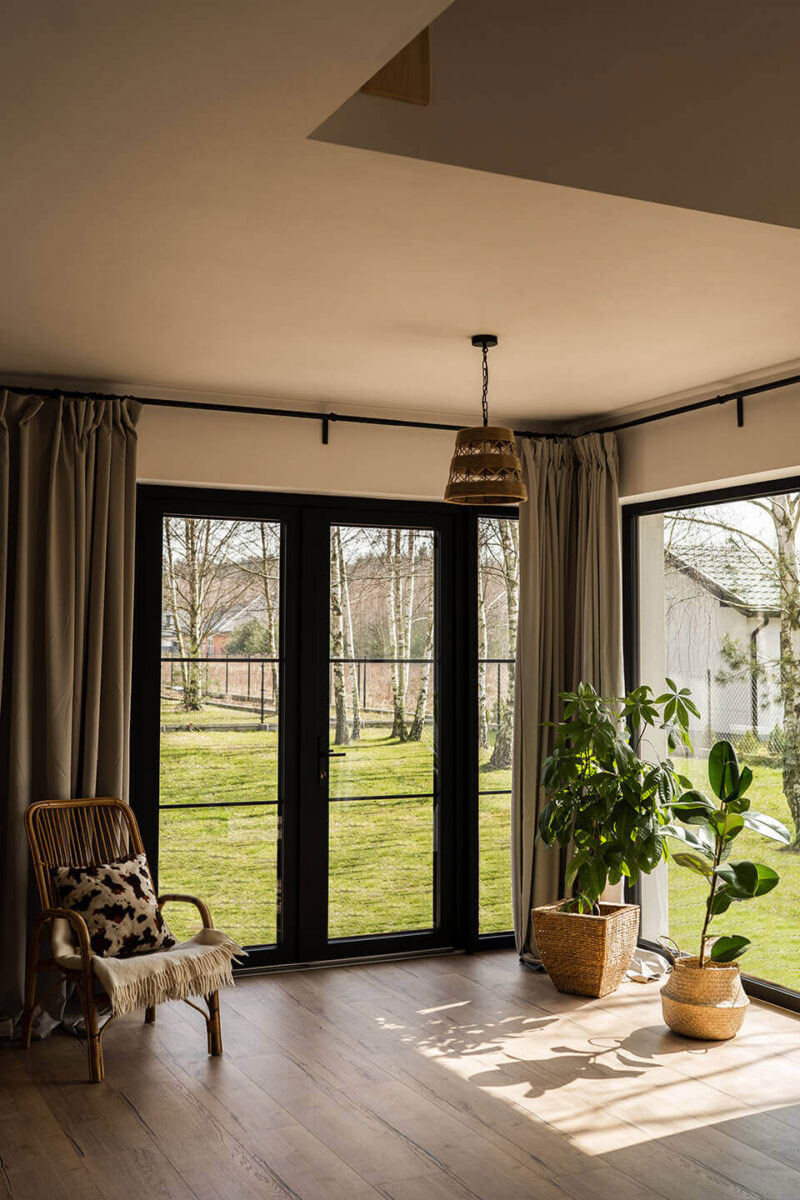 Black windows and details
Fully black windows can be obtained with the black TOULON window handle equipped with the Secustic system . The angular shape will give the joinery a modern look. The element is covered with a matt, dirt-resistant coating. Here again, a nod to practicality. We can also perfectly choose the colour of the spacer bars. The offer includes a black CHROMATECH spacer bar. In addition to its positive impact on aesthetics, it will also provide protection against excessive heat loss. It is also worth mentioning another interesting solution – hidden hardware. The absence of visible hinges will result in completely black windows.