Table of contents:
When to choose a wood-like veneer?
Windows in wood-like veneers can successfully replace traditional wooden joinery. They will work, for example, in houses built in a minimalist, Scandinavian or traditional style. When preparing the design of such a house, architects and designers often use wood as an element that is supposed to give the facade and interior a cozy, warm character. Wood gives the body of the building and its interiors a natural charm, and gives it a classic elegance. Therefore, it is worth considering the installation of windows in one of the wood-like veneers.
Five fashionable wood-like veneers
Which façades do the swamp oak windows match?
The color of the swamp oak belongs to the palette of darker wood-like colors, with a distinctive wood texture. Thus, it will contrast very well with the light facade of the building – not only with light plaster, but also other, lighter shades of wood. In fact, however, Swamp Oak fits many different types of façades. It can be very successfully combined with, for example, red brick.
Swamp oak will also look great in the company of green nature, for example in a home garden. Therefore, it is also worth considering the installation of garden doors in this color.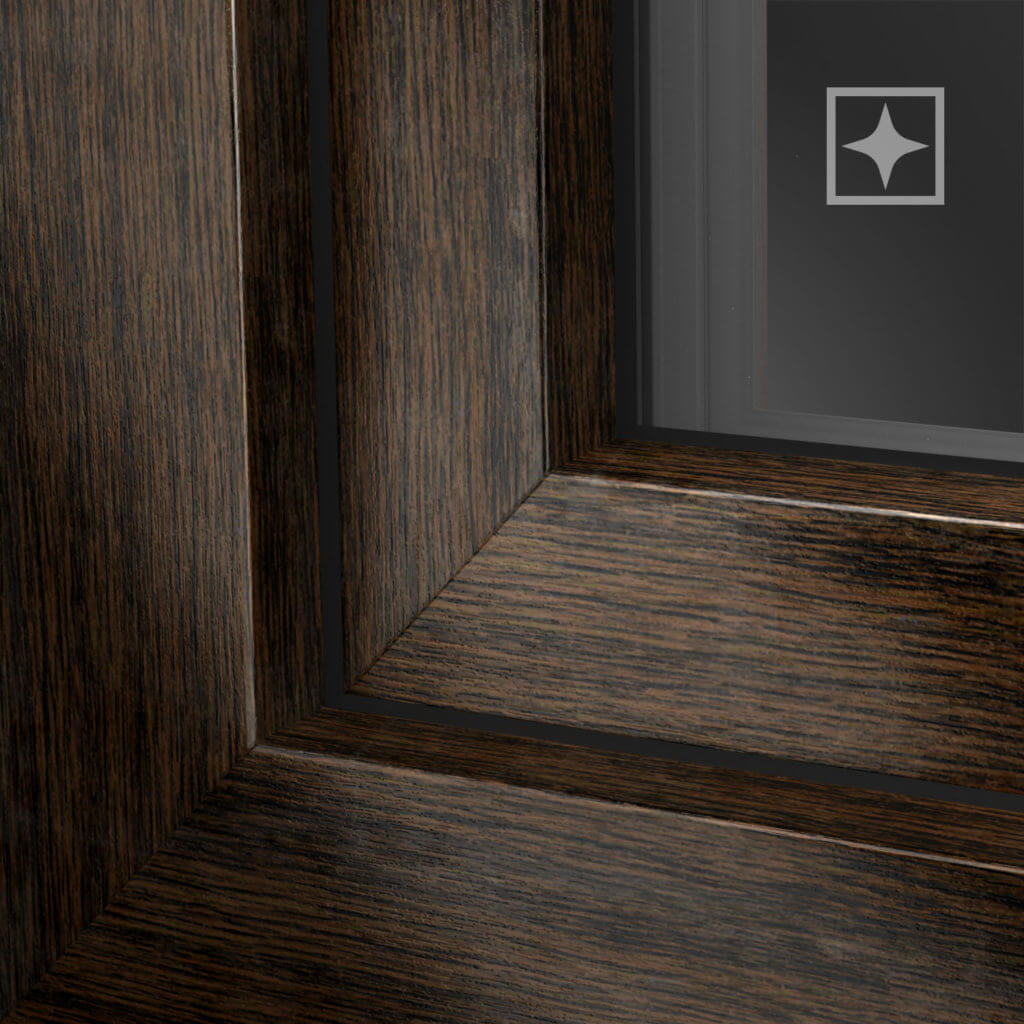 An alternative to wooden joinery
If we have already decided on windows in a color such as, for example, swamp oak, we may face the dilemma of buying either traditional wooden joinery or available alternatives made of plastic.
Fortunately, MS more than WINDOWS offers Wood Look windows that combine the aesthetics and style of wooden windows with the functional advantages of PVC windows. The appearance of the wooden joinery was obtained not only thanks to the wood-like veneers, including the swamp oak color, but also by joining the corners at right angles. Thus, the visual appearance of Wood Look windows resembles wooden windows.
To make PVC windows even more similar to wooden joinery, you can, for example, additionally install PVC muntins in the windows. They will give the window a traditional look and thus make it even more refer to classic wooden windows.
Familiarize yourself with the entire color offer of MS more than WINDOWS