The handle is a very important element of the window. Thanks to it, it is possible to open, tilt, as well as close the sash. Hoppe handles, used in MS beyond WINDOWS products, not only affect the aesthetics and functionality of the construction, but also ensure safety.
Influence of window handles on safety
An ordinary window handle or an unblocked handle with a key is not enough to protect the structure against burglars. A window or balcony door, equipped with several security striker plates and bolts or laminated anti-burglary glass, may not be a sufficient obstacle even for a thief with little experience. Due to this, it is very important to use special handles.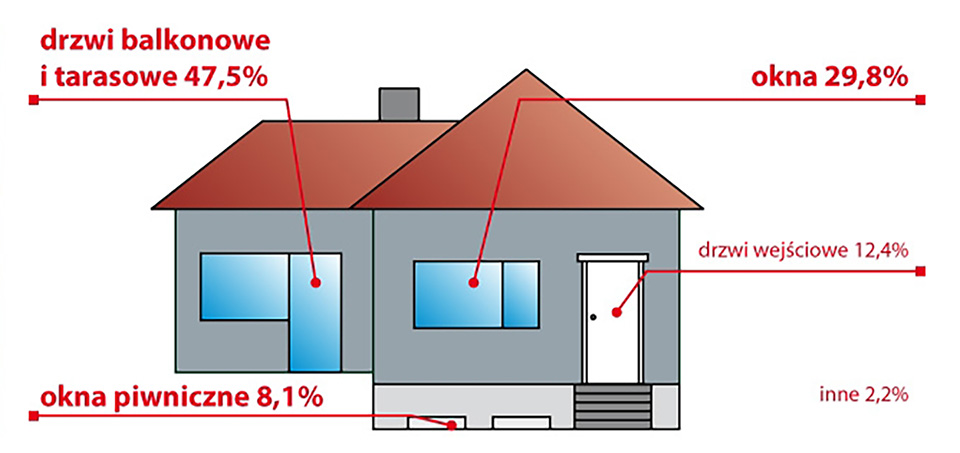 The handle with the Secustik system
In MS beyond WINDOWS, Hoppe handles with the Secustik system are used. The protection prevents the window from being opened by moving the movable hardware elements in the sash. This is due to the mechanism installed in the handle. Its task is to block the displacement of movable hardware elements, and thus – making getting inside a room much harder.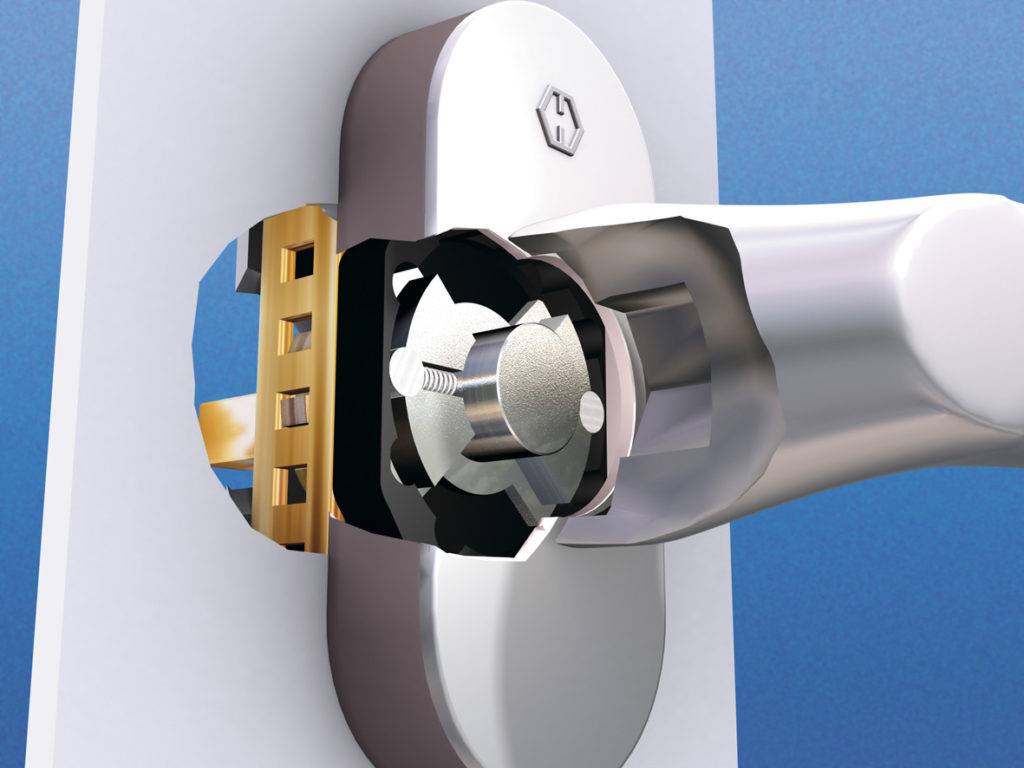 Hoppe handles in MS windows
All MS windows with basic RC0 security package are equipped with handles from the German company Hoppe. Due to the Secustik protection, they prevent the window from being opened by a person outside the building. The following video explains how the Secustik system works:
Hoppe window handles – available models
MS beyond WINDOWS offers several Hoppe handles. The most popular solution, offered in the ALU LOOK, Wood Look or MSline+ as standard, is the METZ handle with Secustik security. This accessory is produced especially for MS beyond WINDOWS. Other models with the Secustik system are also very popular – the designer TOULON handle and the LUXEMBOURG handle. The offer also includes handles with a different type of protection e.g. METZ with a key or TOKYO with a button. All mentioned Hoppe handles are available in two colours, obtained thanks to powder coating – white and brown. Additionally, the TOULON model is available in black matt.

Hoppe window handles – colour versions
The offer of MS beyond WINDOWS also includes Hoppe handles in other colours – silver (F1), titanium (F9) and reminiscent of old gold (F4). These variants are achieved by anodizing aluminium. As a result of this process, an aluminium oxide layer is formed on the surface of the aluminium, which has a beneficial effect, among others, on the aesthetic value of the product.