Modern barn design: large glazings and simple form
Until now, the barn was associated with a country utility room where grain was stored, and now it is gaining new life. Modern architectural designs still draw on the idyllic tradition in terms of: a simple form, a rectangular shape or a gable roof. Natural finishing materials also play a very important role here. The facade is decorated with architectural details in the form of natural cladding with the use of wood or stone. Large glazings are what distinguishes a classic barn from a modern design. Windows covering the entire wall and at the top of the house make the structure light and open up the space to the horizon. The designs in which the entire wall has been replaced with glazings are impressive. Due to large-format glazing, the feeling of isolation from the garden or the surrounding nature is lost. The huge glazings that adorns the facades are characteristic for buildings styled like modern barns. The use of, for example, large HST lift and slide door will make it even easier for us to come into contact with nature.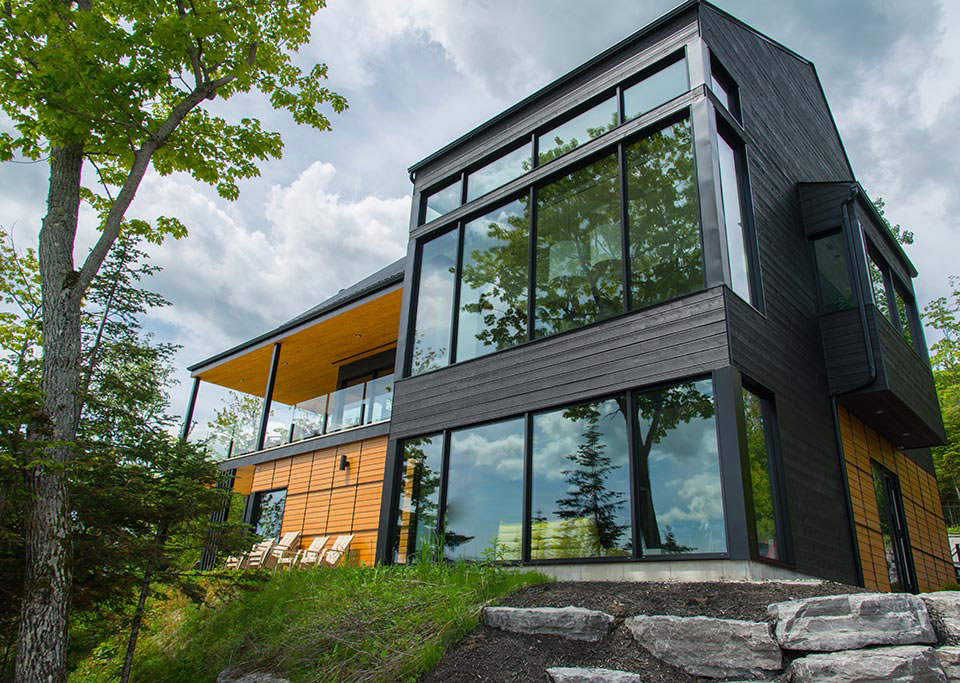 Full wall windows to a modern barn. Which ones to choose?
Large glazings in the house in the type of modern barn are not only to be aesthetic, but also energy-saving. An important issue is to position the building body according to the sides of the world. Therefore, large-format glazings for the entire wall are best planned on the south or west side. Firstly, it will make the sun rays shining through the windows to warm up the room, and secondly, they will light them up. So, which windows choose for a modern barn? Buildings of this type usually have a gable roof structure, and can be complemented by slanted windows installed at the top of the house, which will light up the room. Free access to the terrace and beautiful views are guaranteed, for example, by Patio HST 82 lift and slide doors. In addition, huge glazings beautifully decorate the walls of the building. There are products made of PVC or aluminium available on the market, and only the wealth of the wallet can affect the choice of material. Both our PVC and aluminium joinery offer appropriate parameters and are distinguished by a timeless design. Individually selected window solutions and pricing for barn houses can be obtained in our MS Showrooms.
Find out more about solutions for constructing large windows.