Table of contents:
Timeless classic – wooden windows
Whether the holiday home will be a small dacha or a large villa, it will most likely have an architectural feel reminiscent of nature and therefore wood will be one of the key materials. Wooden elements may only be part of the facade or decoration of a building, but they may also be the basic material of which such a house is built.
Therefore, classic wooden windows are best suited for this type of construction. They can be equipped with additional decorative elements such as muntins to emphasise their rustic character. Of course, windows of this type for a summer house can be made in many shades of wood. Thanks to this, matching them to the rest of the building should not be a problem.
Read more about windows and balcony doors made of wood in MS beyond WINDOWS offer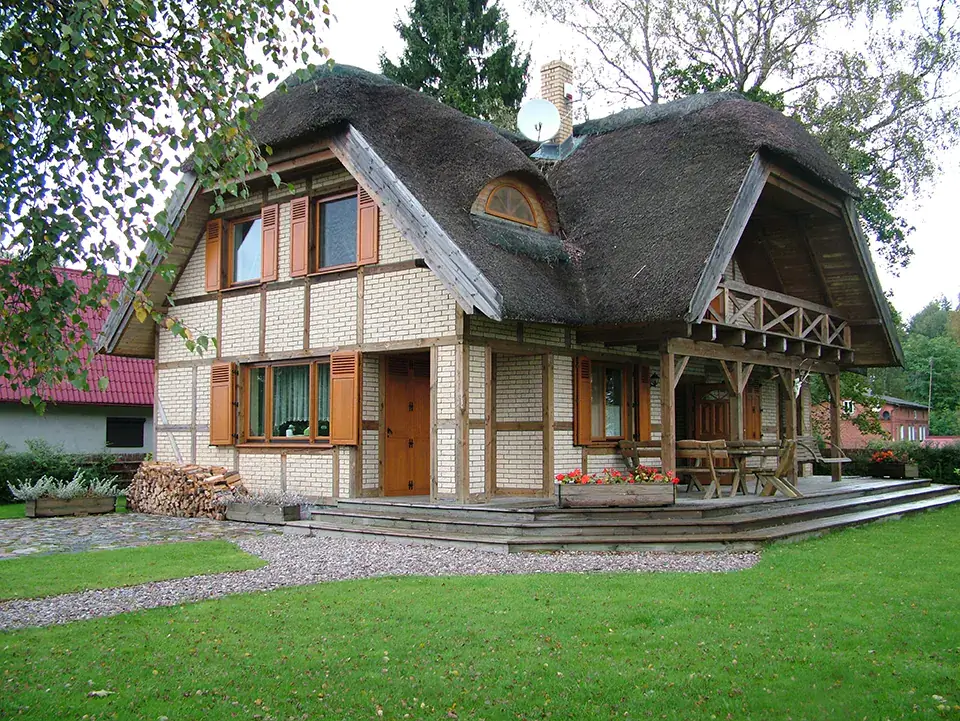 A modern alternative – PVC windows
As high-quality wooden windows are expensive to make, their biggest disadvantage can be their substantial price. Therefore, there are cheaper alternatives made of PVC on the market. They are not inferior to wooden windows in terms of quality, and they imitate them in their appearance.
One of such alternatives are Wood Look windows offered by MS beyond WINDOWS. These are windows which combine all the advantages of PVC windows with the traditional style of wooden windows. This effect has been achieved thanks to a wide range of wood-like veneers and corners of frames and sashes connected at right angles. This type of connection is typical for wooden windows.
PVC windows ensure high thermal insulation. Certainly, it will be useful during cold nights, especially in late spring or early autumn, when the temperatures after a warm day can drop even to around 0 degrees Celsius. For this reason, they are perfect as windows for a summer house.
Windows for the summer cottage – the necessary accessories
As summer houses are usually located in forests or by water bodies – ponds, lakes or rivers – flying insects, especially mosquitoes, can be a serious problem. Therefore, mosquito nets are basically an essential accessory for this type of windows.
MS beyond WINDOWS offers mosquito nets that can be matched to every type of window. Their installation does not adversely affect the appearance of the window joinery, and the advantages resulting from their presence cannot be overestimated. They allow for example a peaceful night's rest with the tilted window without the risk of being bitten by mosquitoes while sleeping.
Find out more about mosquito nets in the MS beyond WINDOWS offer
Keeping in mind the short summer nights, it's worth taking an interest in accessories designed to darken the interior of the summer house. Available are, of course, special roller shutters and facade blinds, offered by MS beyond WINDOWS also in wood-like colours. An interesting alternative to them, however, may be traditional shutters. They will work especially in a cottage with a country, rustic character.