Table of contents:
Popular windows – anthracite
The days when white PVC windows or wooden shades of traditional joinery dominated in the single-family housing are long gone. Today, dark colours are the most popular, with dark grey anthracite being the leading colour.
As Artur Romanik, vice president of MS more than OKNA admits, almost 40% of windows sold by our company are anthracite . Therefore, they are the veneers most often and most often chosen by our clients. Their popularity is not only a result of trends, but also of the ease with which such joinery can be matched to the building in which it will be installed.
Not only PVC windows are offered in anthracite shades. It is also an extremely popular colour for aluminium joinery.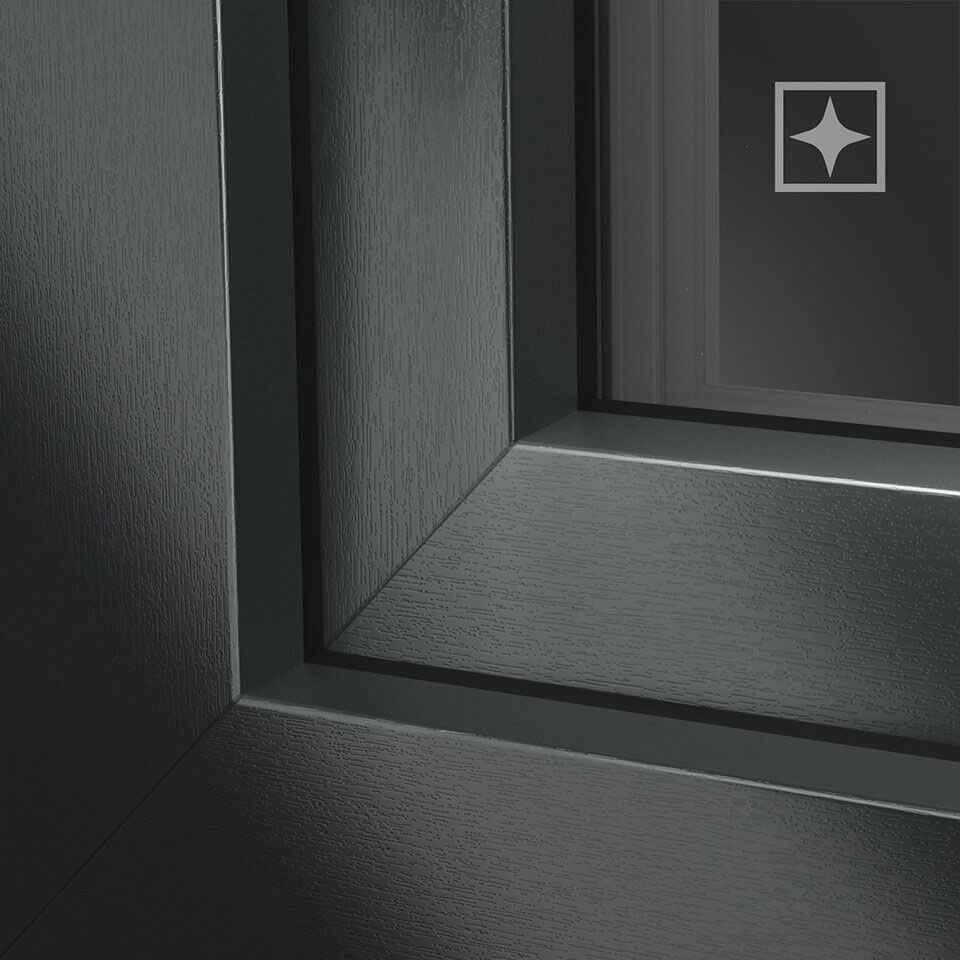 Anthracite windows – universal arrangements
Anthracite windows will perfectly fit commercial buildings, public buildings, office buildings or industrial plants, as well as single-family houses. This versatility is one of the main reasons for the popularity of this colour.
Besides white, anthracite is basically the most neutral colour, which can be used in almost any arrangement. Anthracite shades will fit perfectly into modern houses built in a minimalist style. They will also work well in lofts and other buildings with an industrial character. They will also go well with light-coloured building facades with additional wooden decorations, for example in Scandinavian style houses.
Anthracite windows will go well with concrete or brick walls. And also whitened with paint. This does not mean that anthracite is best matched with a contrasting facade. It will also blend in very well with dark buildings.
To make it even easier to match anthracite windows to the building facade, it is possible to choose from two veneer variants. The first type of veneer is distinguished by its distinctive wood structure. The second one, on the other hand, is satin.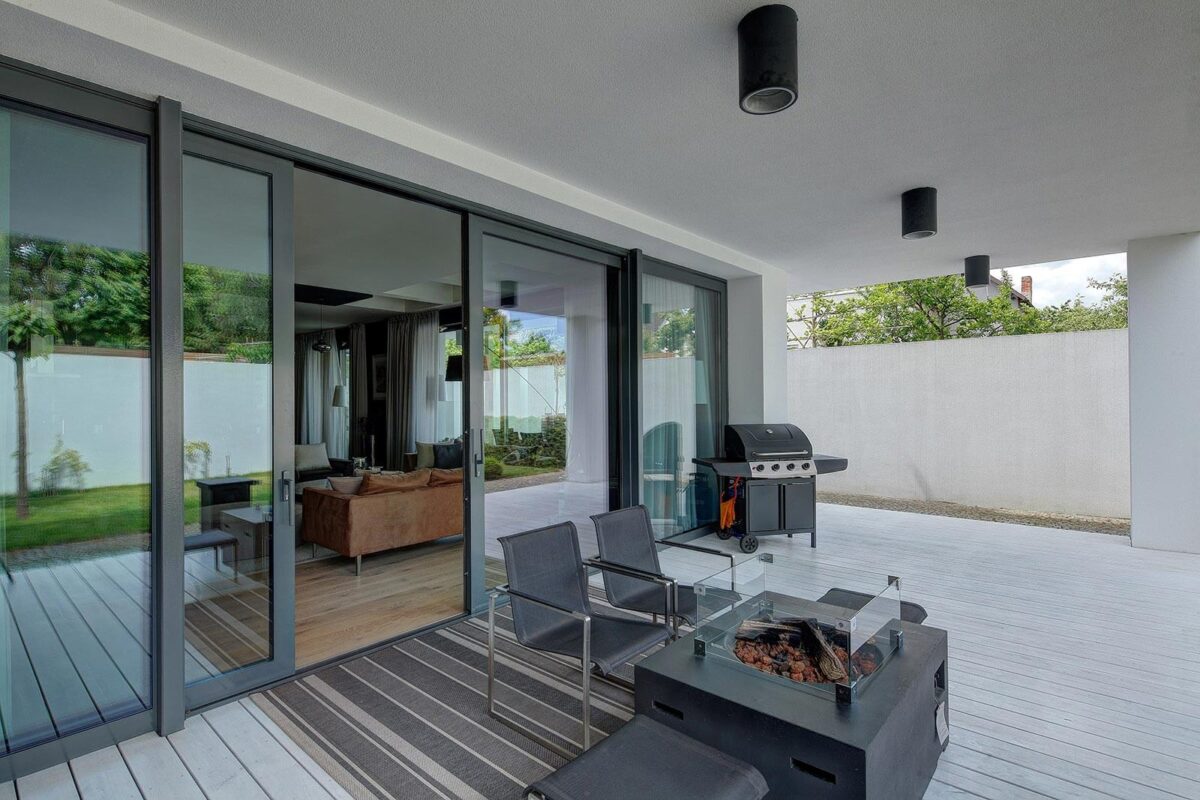 Anthracite not only for windows
Not only anthracite -colored windows enjoy unflagging popularity. Customers also often choose such colors as patio or entrance doors . It will be perfect for panel doors, for example. In anthracite colour, it is also possible to choose roller shutters or facade blinds.