Dark window colours – anthracite shades
Dark anthracite-coloured windows will suit detached houses as well as office and public buildings. Anthracite joinery looks good in combination with various types of facade. This versatile colour can be combined with wood, concrete, brick and stone in a wide variety of patterns. This is why anthracite, dark window colours are so often chosen by investors. In the MS offer, anthracite veneers are available in two versions: with a clear wood structure and with a satin surface.
Discover all of the window colours from the MS beyond WINDOWS offer.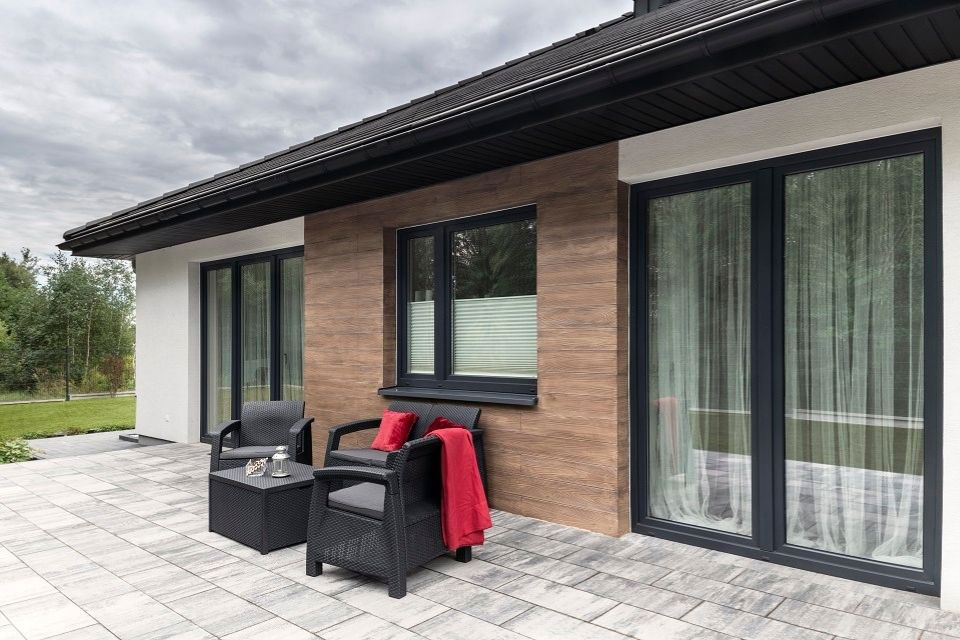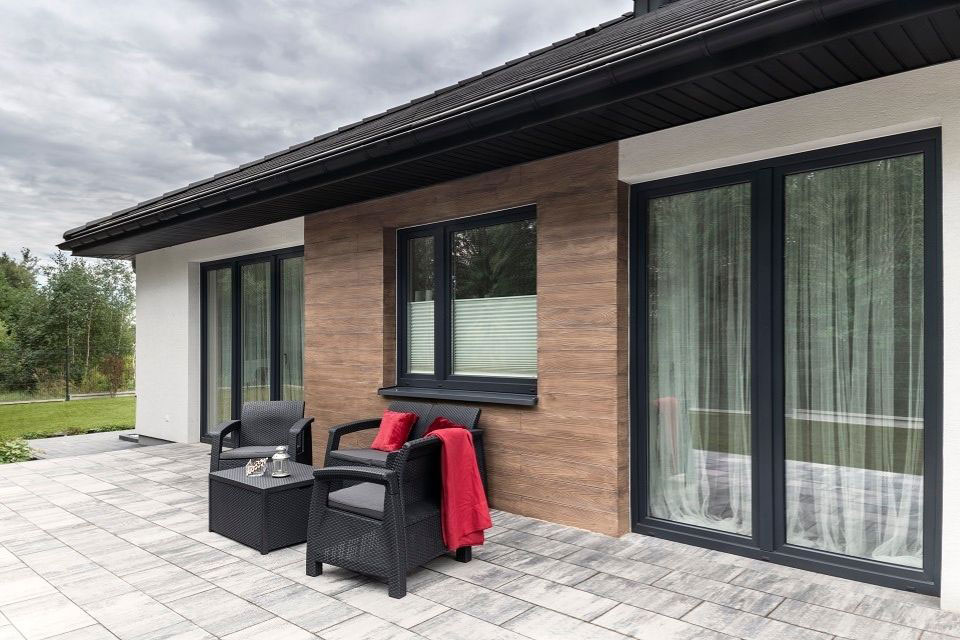 Graphite Schiefergrau matt
Schiefergrau matt is a colour in dark graphite tones. The extremely pleasant to the touch veneer is a proposition not only for modern construction. Joinery in this dark colour looks surprisingly good in duet with a light facade or with elements made of brick or wood. Dark colours for windows and doors in a matt finish are gaining a growing number of supporters. The proven quality of the dark grey foils therefore makes it not only a fashionable, but also a very practical choice.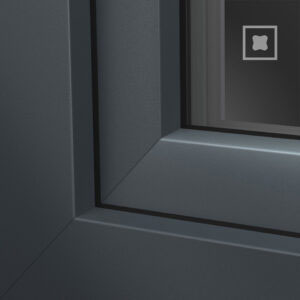 Elegant Anthrazitgrau Satin
Another dark colour is Anthrazitgrau Satin. This is another of the veneers that can be successfully chosen by investors wishing to obtain elegant and subdued joinery. This colour leaves plenty of space for accessories and interior design accents in more expressive versions. What is more, the Anthrazitgrau Satin profiles are so decorative that they do not need curtains or drapes.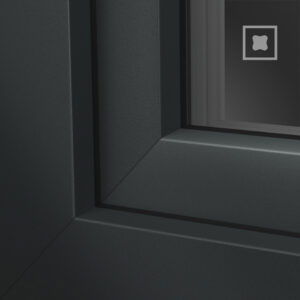 Fashionable colour Jet Black matt
The deep black of the Jet Black matt veneer has recently become a real hit. This bold and original proposition is ideal for post-industrial and loft-style buildings. A foil with a deep, intense shade of black will work well with raw plaster, wood or a brick wall. It should be noted that the foil was made using a special technology. Thanks to it, dark frames and sashes are protected from overheating even on very sunny days. The foil itself does not fade and does not change shade.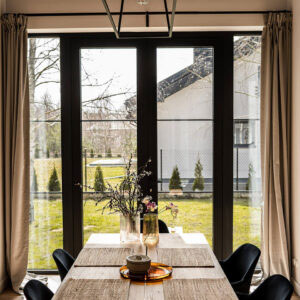 Inspiring Alux DB
The Alux DB colour is a proposition designed for lovers of cool industrial design. The foil, inspired by cool aluminium, surprises with its depth of colour and surface texture that is deceptively reminiscent of galvanised metal. The porous structure looks ideal on large-size windows. Windows with Alux DB veneer are suitable for modern buildings and loft-style buildings.