Table of contents

Industrial style – what is it?
The industrial or loft style was born in New York in the 1950s. The potential was then noticed in using abandoned factories or warehouses and transforming them into apartments in the New York suburbs. These rooms were characterized by austerity, the presence of red brick, concrete and metal elements. Industrial interiors also mean unlimited space and huge glazings integrated into the walls. Windows play a very important role here, because they fill the space with natural light, they are also a determinant of this style. In addition, they are a decorative element. That is why it is worth paying attention to them when you want to create a loft-style house. When planning the appearance of the rooms, do not forget about accessories. You can choose, for example, metal lamps or a minimalist clock. Industrial-style interiors are not filled with gadgets, but carefully selected details will emphasize their character.
Which windows to choose for an industrial-style home?
Aluminium solutions are the best choice for loft windows. Thanks to the design possibilities of aluminium joinery, we will achieve the effect of panoramic windows that will occupy the entire wall. For example, system Patio HST 77 MONO in scheme A allows to create a structure with an impressive width of 6 meters. On the other hand, a lot of freedom in arrangement is provided by the Patio HST 77 system with a completely open corner. Also, PVC joinery does not differ in functionality, design and aesthetics from aluminum windows . Advanced hardware systems, improvements, the possibility of selecting optional mechanisms and exemplary workmanship make PVC structures match the loft style and will be perfect as industrial windows.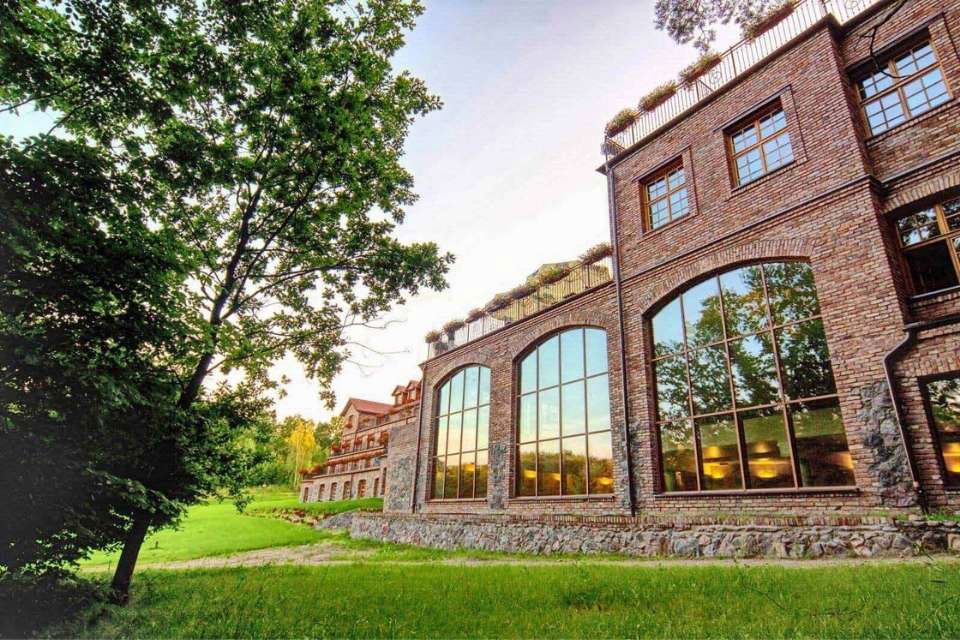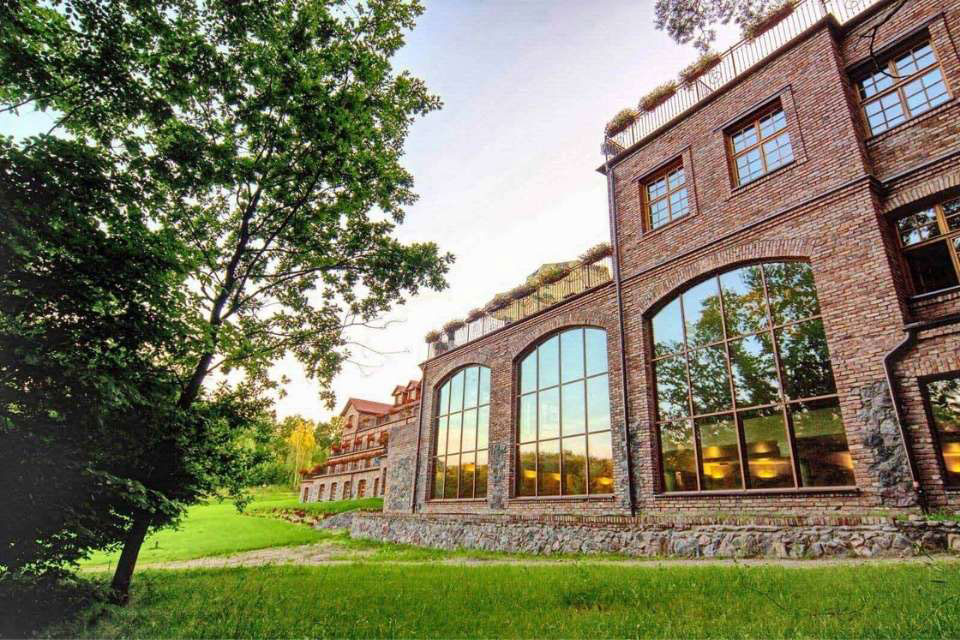 What window colours match the industrial style?
Shades of black and gray dominate in houses and flats decorated in a loft style. These colours harmonize very well with metal elements (visible pipes or structural elements – girders, columns). This type of interior design draws a lot from raw, heavy solutions, but also from a minimalist style that loves subdued colours. When choosing the colour of windows for a loft interior, it is best to choose between shades inspired by aluminium, gray, anthracite or put on windows in a completely black look. The Metbrush Anthracite veneer, which was created for lovers of cool design, will work well. The currently fashionable anthracite windows inside an industrial house are not the only offer from our offer. You can successfully choose a veneer Signalgrau Satin. Its neutral shade of gray will match metal elements at home. Black windows will certainly not disturb the harmony of the style. It is worth choosing a completely black version with veneer Jet Black matt , black Toulon handle and black spacer bars. Large glazings and HST lift and slide doors will complement industrial arrangements. Glazing closed in dark, aluminium or gray frames will illuminate the interior, as well as constitute a modern design decoration. We can also think about suitable roller shutters or facade blinds. We hope we have answered the question of what colours should windows for an industrial-style house have.