Taking measurements of windows
We usually think about joinery dimensions in two situations. The first of these is the selection of windows for a building that is yet to be completed – this requires the hole to be properly measured. The second case when we think about how to measure a window is when we replace an old structure with a new one. In addition, measurements are also taken before buying a mosquito net or roller shutter. Sometimes the window frame is in good condition and only the sash needs replacing (e.g. due to mechanical damage).
Read when it is worth replacing a window.
Incorrect window measurement – consequences
Although many people choose to measure their windows themselves, it is worth being aware that doing so can have negative consequences. Buying a structure that is too small will result in an inability to carry out a proper, solid installation. There will also be problems with the tightness of the joinery. Trying to insert a window that is too large, on the other hand, means leaving insufficient dilatation clearances. The consequence of this can be bending of the profiles, which expand under the influence of heat. In addition, full sealing will not be possible, resulting in leakage.
Measuring a window – what should be taken into account?
The steps involved in measuring joinery vary depending on whether it is necessary to know the dimensions of the opening in which the window will be placed or the structure that needs to be replaced. The choice of size depends, among other things, on the type of hole we are dealing with. Moreover, the size of the window will be slightly different if you decide, for example, to install a warm window sill.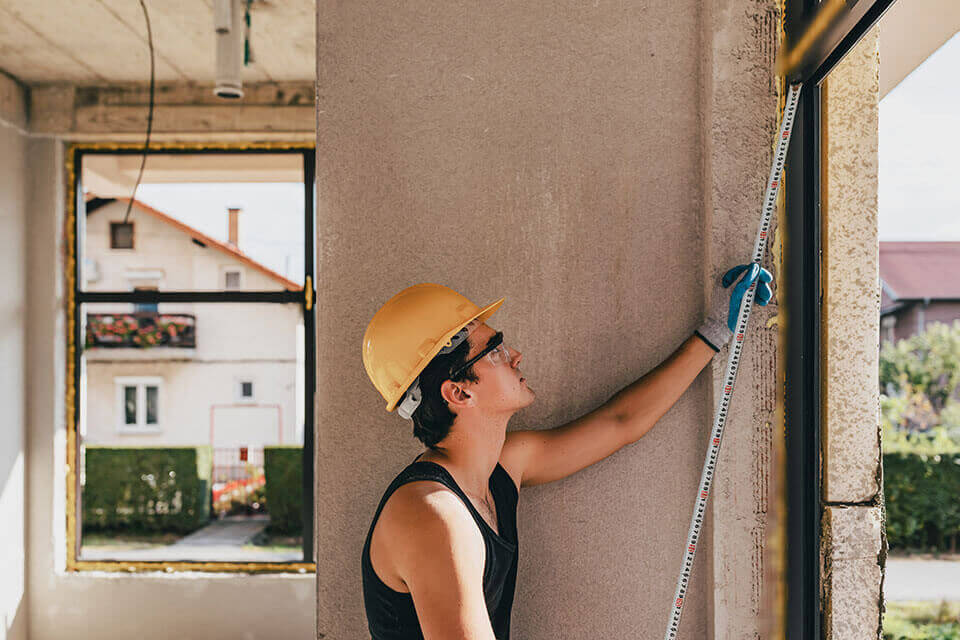 How to measure a window? Professionally!
The most sensible solution to avoid unwanted mistakes is to have the necessary measurements for the purchase of joinery taken by a professional team. It is worth deciding to use one company recommended by the manufacturer. Measurements, support in choosing the right product and installation by experienced specialists guarantee satisfactory results. This type of option is particularly worth considering in the case of non-standard structures, such as those with non-standard shapes. It can also be a little complicated to measure old windows. In the case of MS beyond WINDOWS products, distribution of joinery, taking measurements and installation are dealt with by authorised commercial partners.
Measuring the window yourself
If you are planning to replace the joinery and want to get an idea of how much it will cost, you can measure it yourself. Based on this it will be possible to estimate the price of the window. The final measurements, however, should be taken by a specialist before placing the order. This will ensure that the size of the joinery is correctly matched to the opening.