Table of contents
How to wash roller shutters?
Z racji tego, że rolety znajdują się na zewnątrz budynku narażone są one na różnego rodzaju zabrudzenia. Osiadający na lamelach kurz oraz gromadzące się ziarenka piasku mogą zarysować pancerz albo negatywnie wpłynąć na funkcjonowanie rolety. Lepiej nie doprowadzić do takiej sytuacji i co jakiś czas zadbać o czystość osłony. Tym bardziej, że umycie rolet zewnętrznych nie jest skomplikowaną czynnością i można ją przeprowadzić samemu. Podpowiadamy w prostych krokach jak prawidłowo umyć rolety.
Washing roller shutters step by step
First, lower the roller shutter armor down and check if there are any particles on the surface that could scratch it. If necessary, get rid of them using a soft-bristled brush.
Later, we can use a damp cloth with a little mild cleaning agent (e.g. dishwashing liquid) and wipe the roller shutter. It is important not to use too strong detergents and rough cleaning cloths that could damage or scratch the lamellas.
At the very end, it remains only to wipe the roller shutter dry with an equally delicate cloth.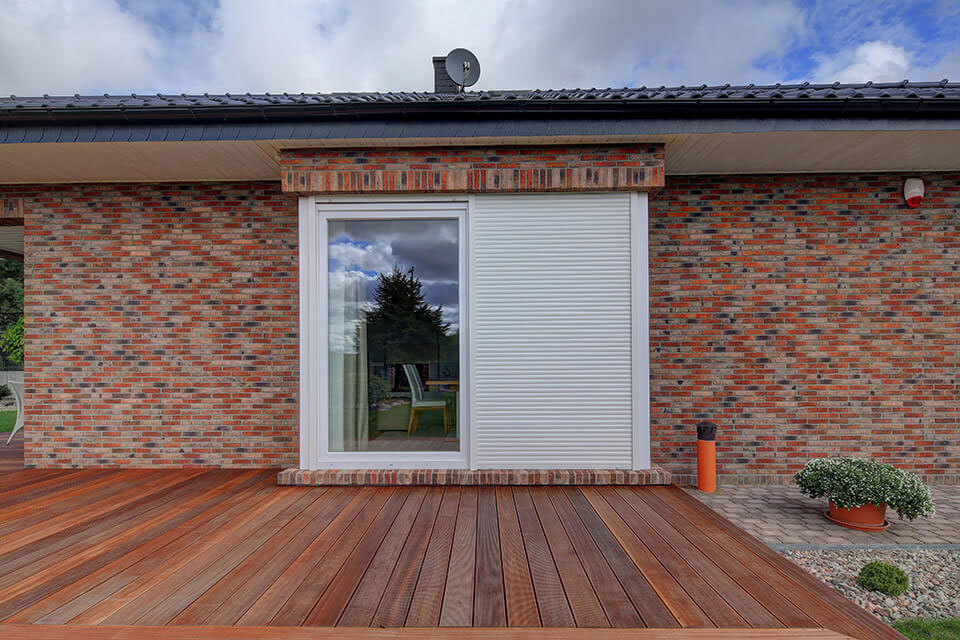 Maintenance of roller shutters
Osłony przeciwsłoneczne dostępne w asortymencie MS więcej niż OKNA powinny być regularnie myte, by nie doszło do nagromadzenia się zanieczyszczeń. Smarowanie rolet zewnętrznych nie jest potrzebne. W prowadnicach znajdują się bowiem uszczelki szczotkowe, dzięki którym nie występuje nadmierne tarcie. Wartym uwagi rozwiązaniem są natomiast oferowane silniki przeciążeniowe. W przypadku wystąpienia nadmiernego zanieczyszczenia prowadnic zabezpieczają one pancerz rolet czy żaluzji przed ewentualnymi uszkodzeniami.
How to clean facade blinds?
Tak samo jak o rolety, należy dbać o żaluzje fasadowe. Jeśli chcemy, żeby nasze żaluzje działały prawidłowo, musimy co jakiś czas wyczyścić je z osiadającego na lamelach kurzu, drobinek piasku albo zalegających liści. Prace związane z czyszczeniem żaluzji można przeprowadzić we własnym zakresie, pamiętając o podstawowych zasadach.
Step-by-step cleaning of facade blinds
We start by lowering the facade blind and arranging the lamellas to one side. It is better not to clean the lamellas wet, as this can cause unsightly streaks.
It is best to use a dry, soft cloth for wiping. As in the case of roller shutters, do not use aggressive agents, e.g. solvent-based.
Repeat exactly the same steps after turning the lamellas of the facade blind the other way.

Pamiętajmy, że jeśli nasze osłony przeciwsłoneczne wyposażone są w automatyczne sterowanie, lepiej powierzyć konserwację, przegląd oraz czyszczenie elementów profesjonalistom.
Sprawdź, co wybrać – rolety zewnętrzne czy żaluzje fasadowe.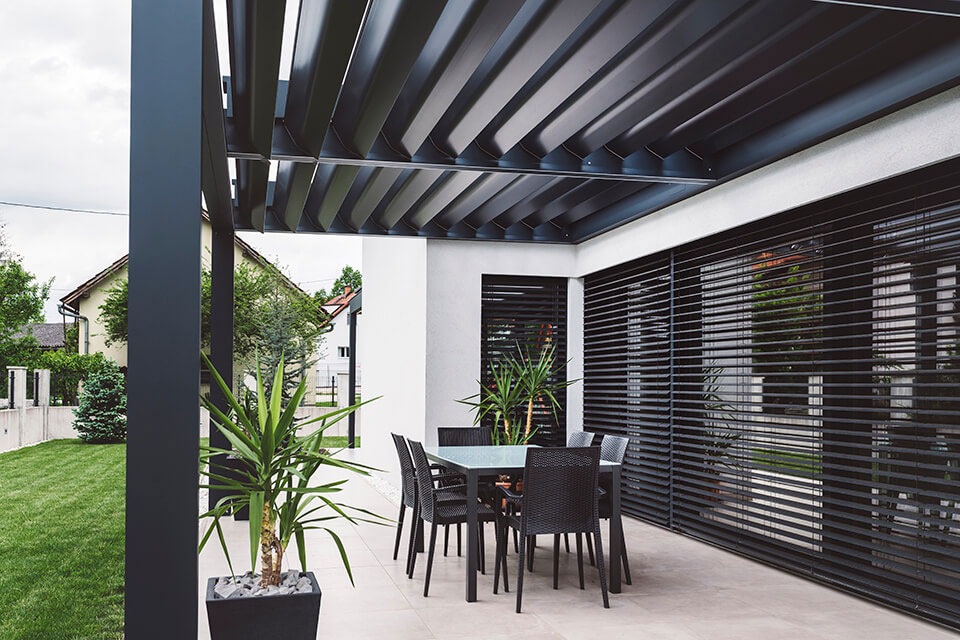 Washer for roller shutters and external blinds – is it worth it?
It is best to use a soft cloth to clean the window covers. Then washing roller shutters and facade blinds will be safe for the lamellas. Using a pressure washer is not a very good idea as it can damage components. This can only be done when the water pressure is set as low as possible. Then the used washer for roller shutters or facade blinds will not destroy the components. Let's not forget that we should not clean the covers when the outside temperature is too low. Freezing water can damage the lamellas.