Table of contents:
When choosing windows for our home, we have to consider the material that will be used for the products. Of course, the most popular in the offer are PVC windows, followed by traditional wooden windows. Increasingly, however, customers are opting for aluminium joinery. What are the advantages of aluminium windows? In this text, we will outline three reasons for choosing this type of construction.
1. Large glazings
In single-family houses we are increasingly seeing large glazings. They make it possible, for example, to open up the living room or representative dining room to the garden. They also make the rooms more exposed. In this way, the sun's rays can illuminate the interior of the house with natural daylight.
Unfortunately, it is not always possible to achieve large glazings with PVC windows. When the size of such a window exceeds the load-bearing capacity of the PVC, the benefits of aluminium must be used. It is a very durable, rigid but lightweight material. As a result, it is able to withstand the load of even very large glazed units.
Thanks to their technical parameters, aluminium constructions can reach really large sizes. For example, our Premium 86 system makes it possible to install a window up to six metres wide! So if the house design includes large glazings, it is worth paying attention to the aluminium windows offer. And there is no reason to worry about the functionality or safety of such large-size structures.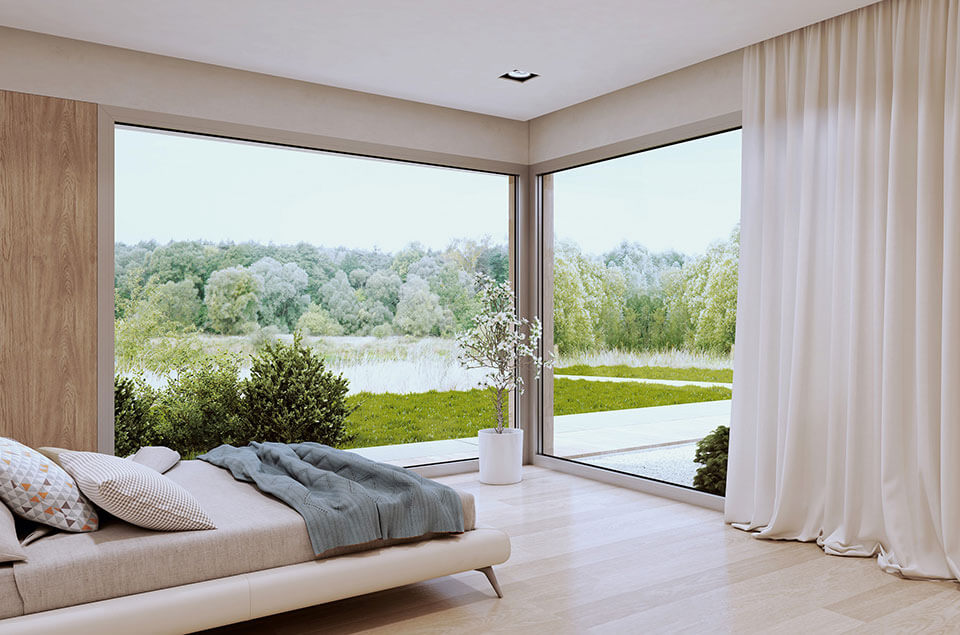 2. Durability
If we want the windows in our house to serve us for many years without losing their aesthetic and technical qualities, it is worth investing in aluminium structures. Even many years of use will not cause any deterioration in their performance properties or thermal insulation.
Aluminium structures are resistant to rust, corrosion and can withstand even the worst weather conditions. They are not afraid of intense rainfall or snowfall, storms, high humidity or prolonged sunlight. Aluminium windows are also resistant to microbiological factors. Moss, mould and fungus do not grow on them.
Over the years, PVC windows can become deformed, discoloured or the colour begins to fade. Resistance to such signs of ageing is one of the undeniable advantages of aluminium windows.
Customers for whom the durability of the window joinery is an important argument during the purchase should therefore opt for an aluminium system.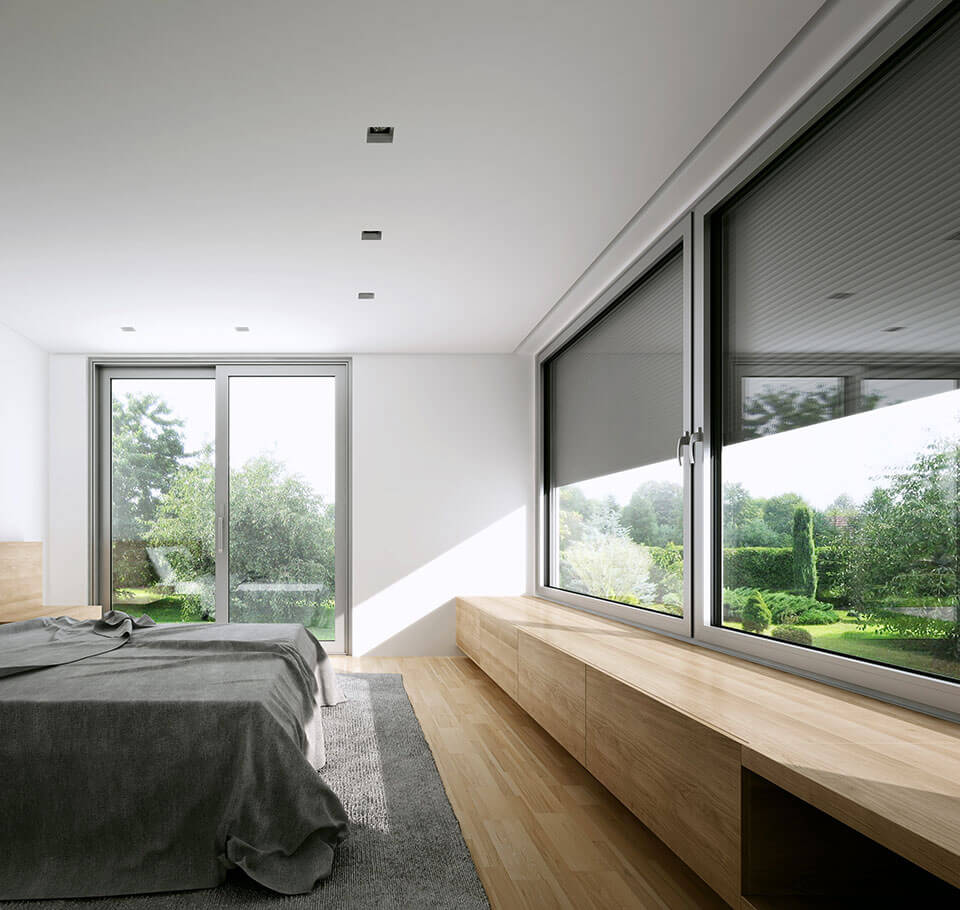 3. Unusual solutions
Aluminium structures are not only strong, rigid but also lightweight. They are also very versatile. Their profiles can be bent to produce customised products in any shape or size.
In addition, aluminium systems offer many modern and unusual technical solutions. For example, the Premium 86 US windows are characterised by a hidden sash. This gives the impression that only glass is installed in the walls of the building. This solution is perfect for homes with a modern, minimalist design.
Corner constructions, including completely open ones, pose no problem for aluminium systems. It is also possible to achieve the effect of an almost completely invisible mullion, ensuring that the view of the garden will be clear, with no visual obstacles.
So if the design of the house involves non-standard solutions, the advantages of aluminium windows can prove highly desirable.
Premium 86 – the universal aluminium system
One of the jewels in the offer of MS beyond WINDOWS is the universal Premium 86 aluminium system. It is characterised by all the above-mentioned advantages of aluminium structures. In addition to windows, it is also possible to obtain impressive terrace and entrance doors, including models with a wide range of available panels.
If you are interested in the advantages of aluminium windows and are considering buying them for your home, we invite you to our showrooms all over Poland!