Full colour palette
In the offer of manufacturers of PVC joinery we find a wide range of colour veneers. Starting from neutral whites and grays, through the shades of steel, wood-like colours, and ending with intense shades of black, these are currently the most fashionable colours of windows. Before choosing the final colour of the joinery, it is worth considering whether the shade will match other elements of the building (e.g. facade, roof or gate). If we can not choose the right colours ourselves, we can use the help of an architect. However, a few simple rules will make it easier to match the colour of the windows to the building. White is the most versatile colour, so it will fit almost any architectural style. Wood-like veneers will make the interior cozy and warm. With wood-like colours, be careful, because too many wooden textures can cause inconsistency in the interior design. Anthracytes are best suited for modern arrangements. Dark and aluminium colours, on the other hand, look good on large glazings.
See available colours of PVC windows.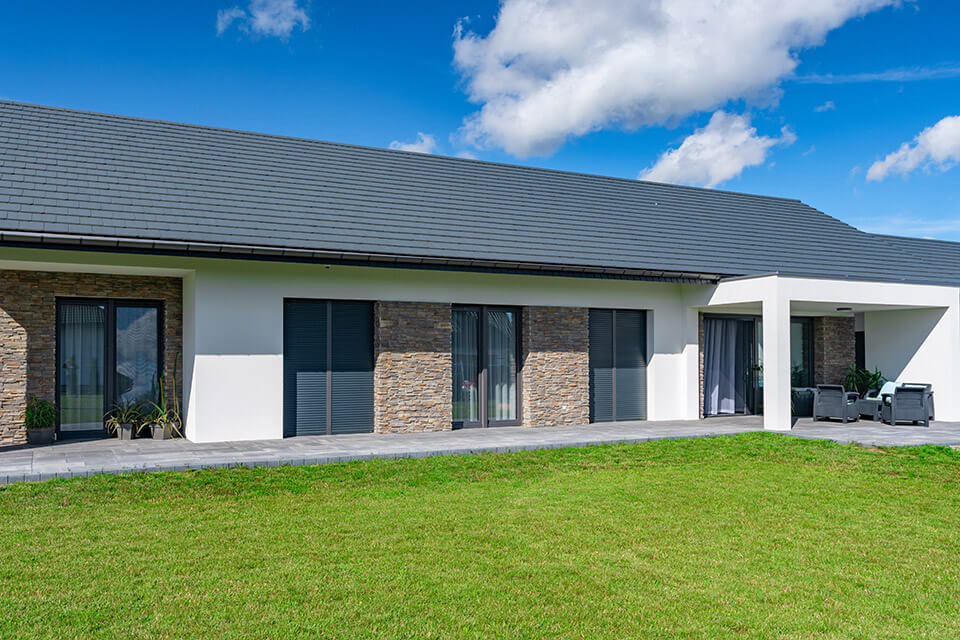 The most fashionable window colours among MS customers
As Artur Romanik, vice-president of MS beyond WINDOWS admits, anthracites dominate among the colours most frequently chosen by customers, and it is almost 40%. Golden oak came second (13%), followed by walnut (10%) and winchester (9%). Jet Black Matt, Alux DB and Turner Oak colours are also popular. MS offers anthracite profiles in two variants. The first of the veneers is distinguished by a clear wood structure. The second is satin. It is also worth noting that the black Jet Black matt veneer was made in a special Cool Colors PLUS technology. What does that mean? Thanks to these solutions, the profiles are protected against excessive heating due to solar radiation.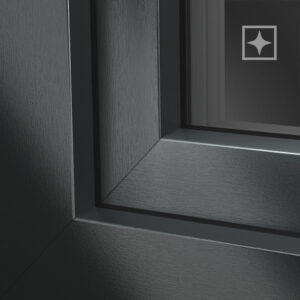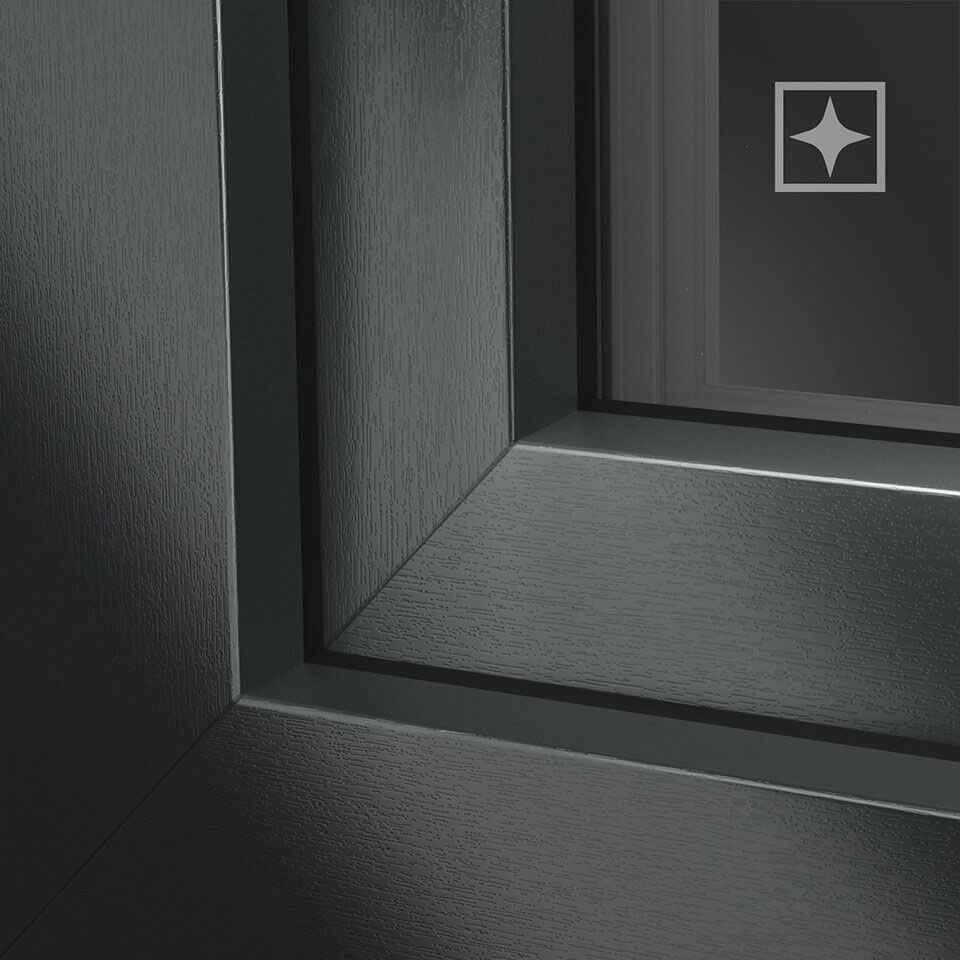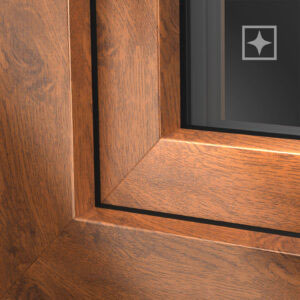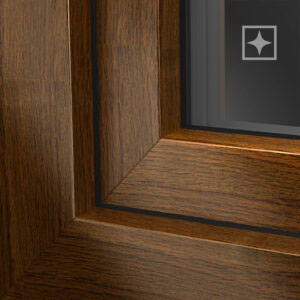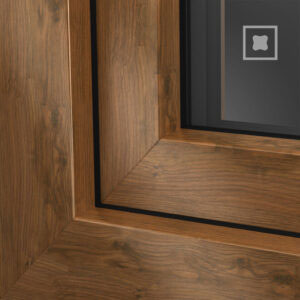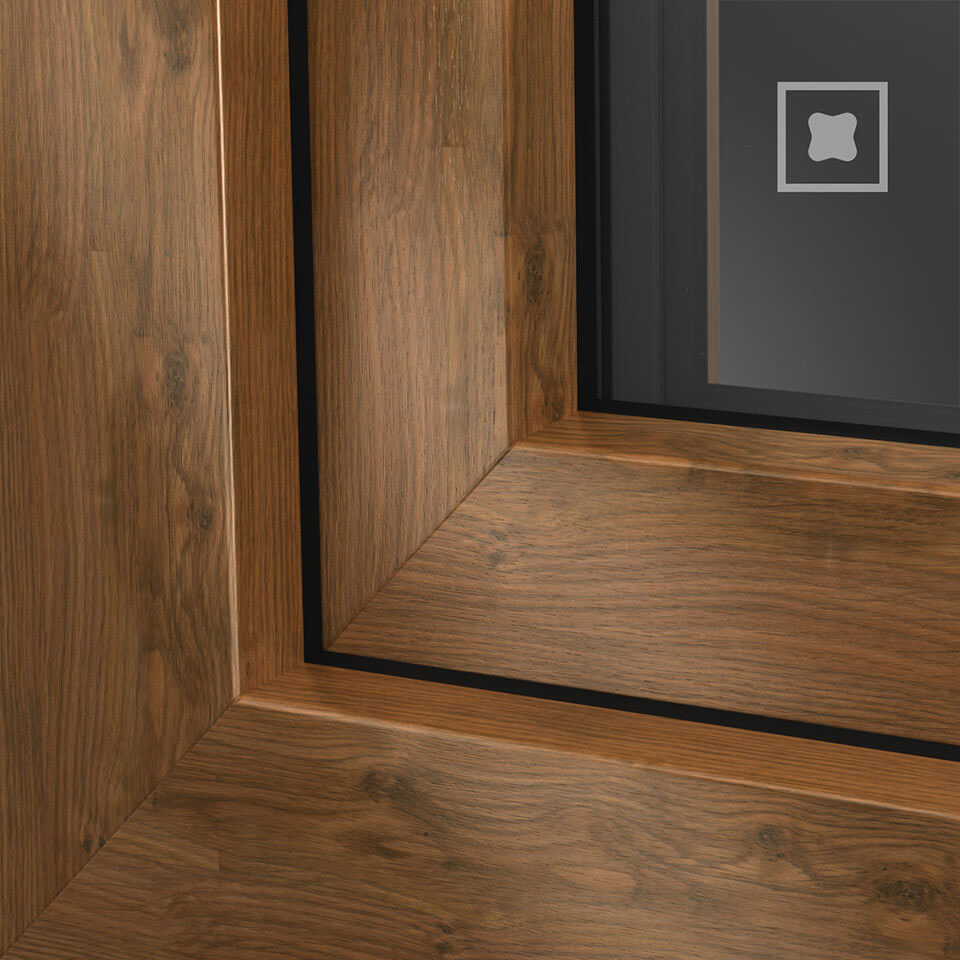 What determines the popularity of colours?
Anthracite, right after white, is one of the neutral colours. The anthracite joinery fits both individual housing (single-family houses, modern terraced houses), as well as office buildings and public utility buildings. The versatility of anthracite colour indicates its popularity. MS customers also successfully choose veneers imitating wood-like patterns. It is thanks to veneers, which are distinguished by an extremely realistic drawing of natural wood. In addition, the houses with wood-like joinery are cozy. Wood brings warmth into the rooms. Windows in dark shades (Jet Black matt, Alux DB) have recently become very fashionable. They give buildings and interiors a loft-industrial character. Very often, investors who have designed their houses in the style of a modern barn or where large glazings have been installed, decide to buy dark-framed windows.