Table of contents:
Rustic, which is what?
At the beginning, it is worth characterizing the most important features of the rustic style. The definition of the PWN Dictionary of the Polish Language shows that it is "related to the countryside and its inhabitants" and has "rural features". And in fact, the task of the rustic style is to arouse nostalgia for the peace and idyllic life in the countryside.
However, this reference to "rusticity" is not unleavened. The rustic style refers rather to the idea of the village, its idyllic, romantic image, like in the works of Chełmoński. It draws inspiration from the aesthetics of country villas and mansions, largely transformed by texts of popular culture. In a house decorated in a rustic style, we will not experience mismatched colors, worn-out furniture, an overabundance of "rural" accessories and decor elements or cluttered interiors. The rustic style is not an open-air museum, it is not intended to reproduce rural cottages, but rather the idyllic atmosphere associated with rural life.
Thus, natural materials and fabrics dominate the rustic architecture and interior design. Wood with visible rings is an important element, but stone is no less important. Ceramics or metals such as iron or copper can also be used. Furniture and accessories made of plastic are unlikely to be an option, although of course you can try bolder combinations. Then, however, there will be no "classic" rustic style.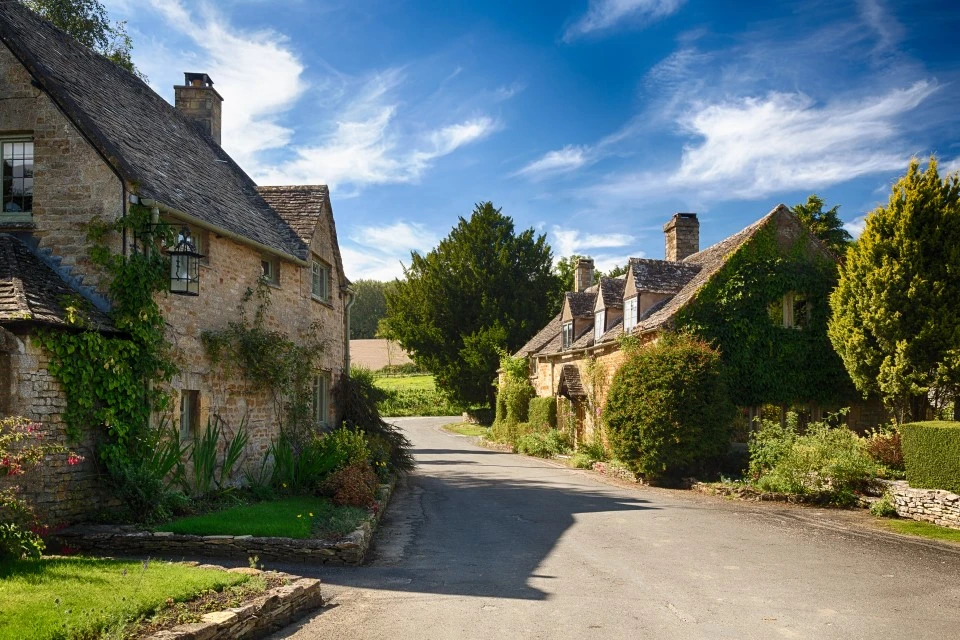 Which windows to choose for a country-style home?
Taking into account the rustic style references to idyllic rural life and inspired by nature, a natural choice for a house maintained in this aesthetics will be classic wooden or modern windows, but referring to the woodwork of a PVC window. Aluminum systems and minimalist solutions, characteristic of modernist and urban architecture, will not fit well in this case.
Classic wooden window joinery exudes traditional class and prestige. It will fit perfectly into buildings with a rustic character. It can also be enriched with additional decorations, such as heads and feet or decorative bolts . The biggest obstacle, however, may be the price of such windows – their execution is expensive, and each additional decoration is almost a handicraft, and thus increases the overall cost of implementation.
An alternative to traditional wooden windows can be PVC windows, which look like wooden joinery. Such a solution are, for example, Wood Look windows in the MS more than WINDOWS offer. A rich palette of wood-like veneers , resembling wood in color, texture and pattern, as well as corners welded at right angles using the HFL method, make them visually remarkably similar to windows made of wood. PVC windows are also easier to maintain, as they do not require as regular maintenance as wooden windows. Their undeniable advantage is also a more affordable price.
It will also be a great idea to add muntin bars. They can be found in both wooden joinery and PVC windows. They are associated with classic window finishing and should emphasize the rural character of the building.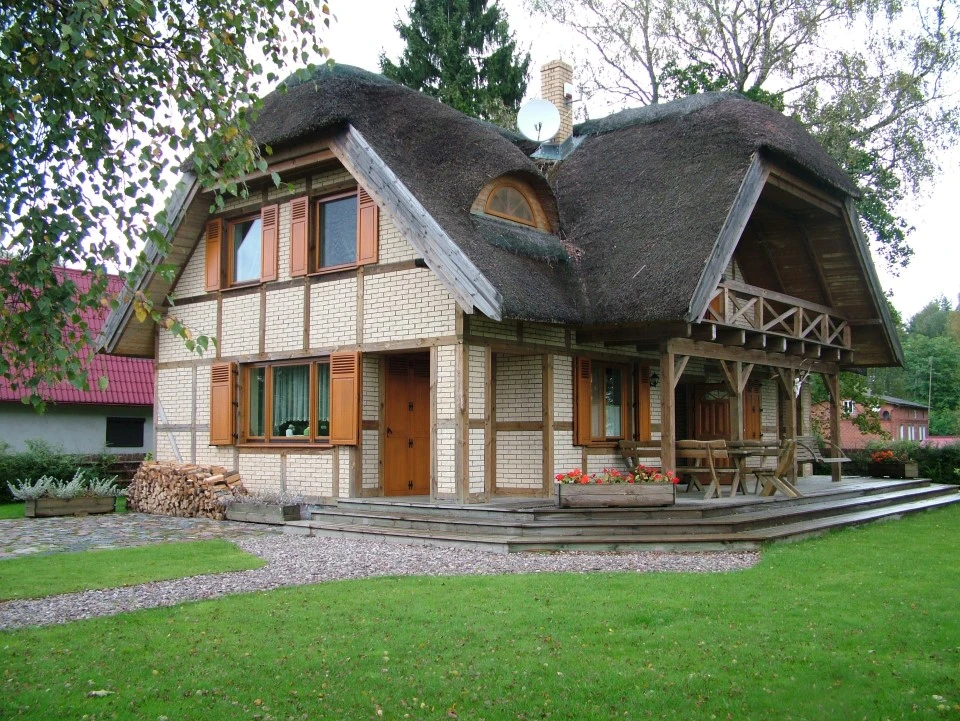 What colors match the rustic style?
The color of the windows is a very important issue. As we mentioned before, any metallic shades or strong hues for a rustic style will not be the best fit.
The rustic style is dominated by warm, neutral tones such as white and beige, and earth tones, such as shades of brown. The intense ones are definitely not recommended. It is also characteristic to use raw brick or to paint it white. Bright facades should therefore be well contrasted with the expressive colors of wood.
In a rustic style, windows in veneers referring to traditional wooden joinery will work very well. Golden oak or winchester , for example, will be a great choice. You can even try darker solutions, such as walnut or black swamp oak .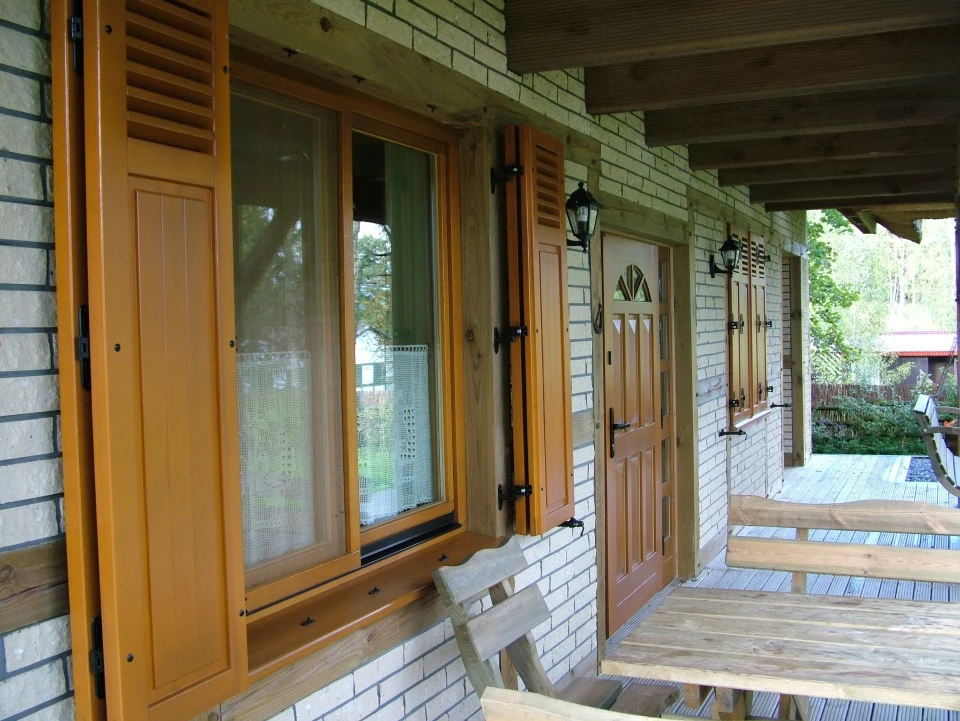 The most important thing is to match the color of the window joinery to other architectural elements, such as the wooden facade, the color of the floors or interior design. It is also worth considering the colors of the furniture, which should also match the whole.
Well-chosen windows together with well-thought-out interior architecture and skilfully selected accessories will make the rustic-style house not only look beautiful, but also make the household members feel very idyllic in it. For an idyllic countryside.