Table of contents
Bathroom window as a source of natural light
When we think and talk about the bathroom, we imagine a perfectly lit room. Such conditions in the interior can be provided by a window. Sunlight streaming into the room makes the bathroom appear larger and cosier. Access to natural light will be especially appreciated by women who spend a lot of time in the morning perfecting their make-up in daylight. In winter, more sunlight comes through the bathroom window to warm the room. As a result, heating costs can be significantly reduced. If there is no access to windows in our bathroom, we have to use artificial lighting. This generates more energy consumption and we pay higher electricity bills. Savings in the household budget and access to natural light can be strong arguments for installing a bathroom window.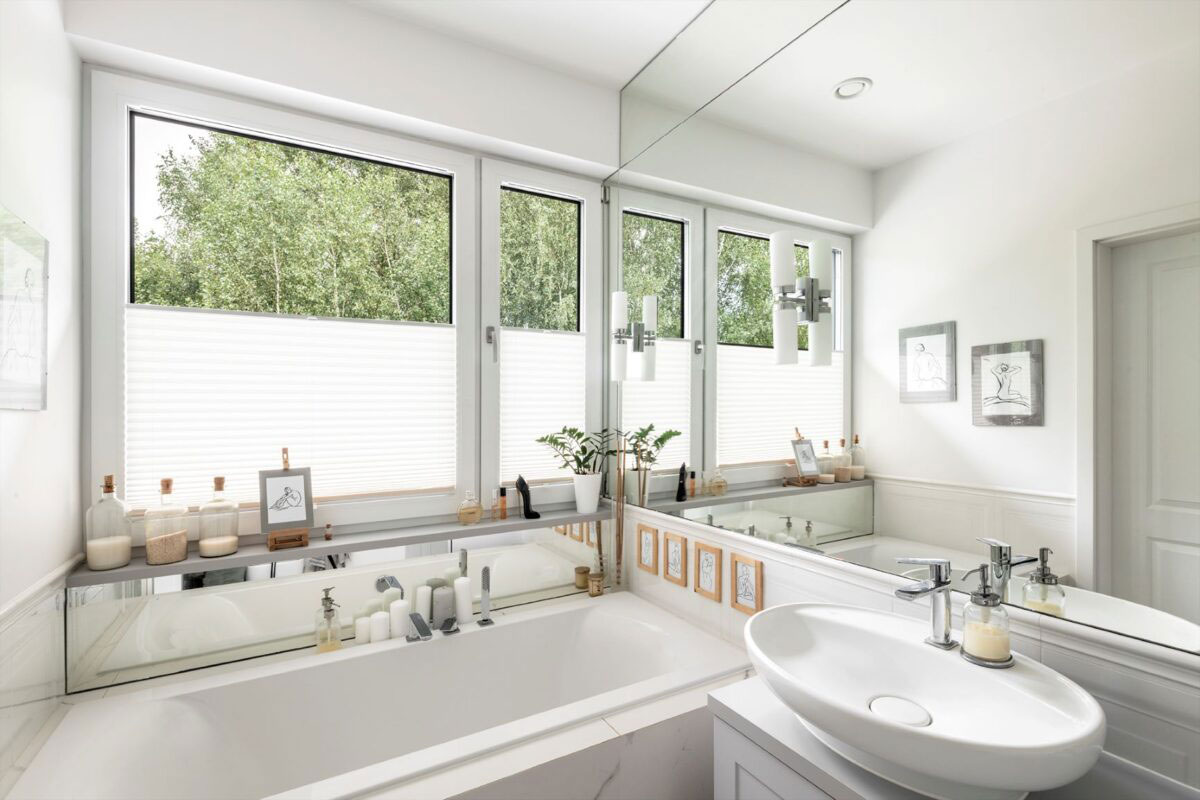 Bathroom window for good air circulation
It would seem that the obligatory fan installed in the bathroom will take care of proper ventilation. Nothing could be further from the truth. The ventilator alone is not effective enough to ensure an adequate level of air circulation in the room. The best way to ventilate the bathroom after a bath is simply to keep a window open or tilted. Another issue is dampness, mould and fungus, which are dangerous to health and also difficult to remove from walls. Therefore, in rooms such as the bathroom, adequate airflow is important. In case you are afraid of draughts or heat escape from the room and you want to have fresh air in your bathroom all the time, it is worth to think about windows with a summer-winter night vent. Adjusting it to the correct position will adjust the amount of air entering the room. This optional solution is available from our offer as part of the Siegenia TITAN AF hardware.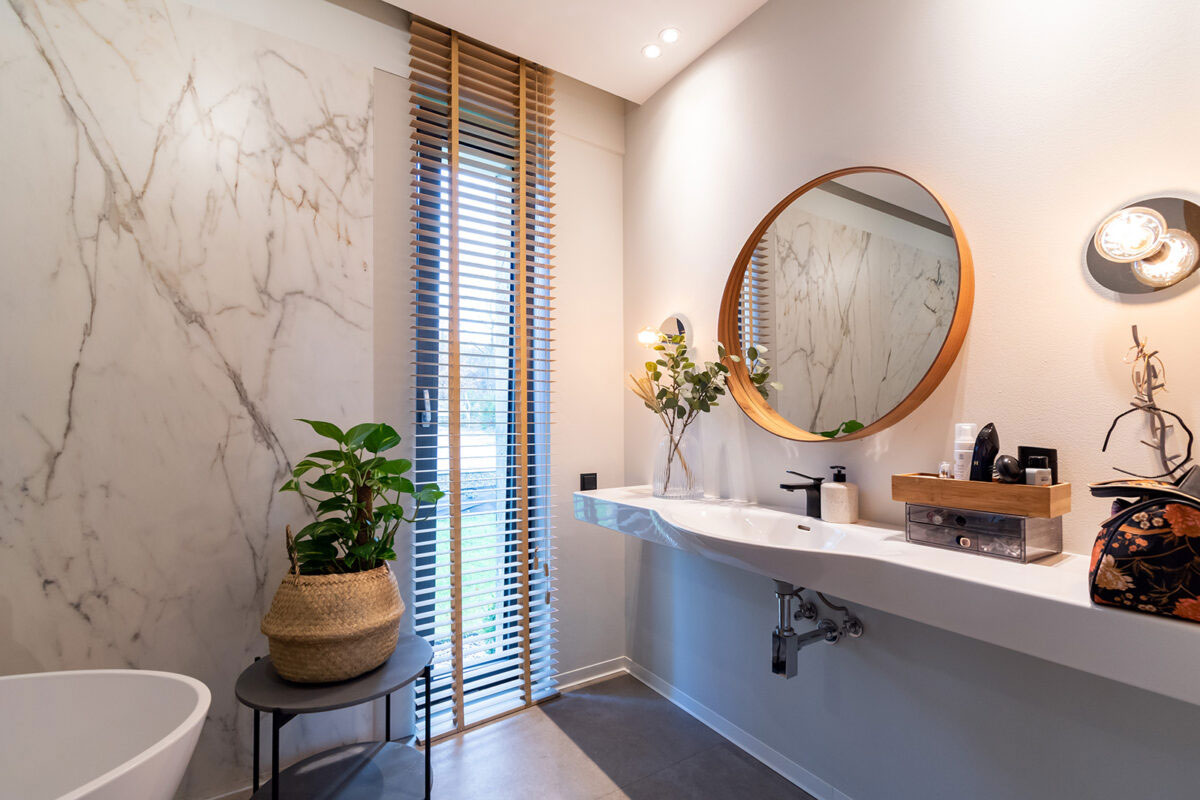 Is a bathroom with a window a lack of privacy?
The bathroom in our house faces the street, and we don't want to be exposed to the intrusive stares of passers-by or neighbours. We have a sense of lack of intimacy. Such arguments are quite often used by opponents of window joinery in the bathroom, who see only the disadvantages of using windows in this room. However, every disadvantage can be turned into an advantage. If you want to avoid intrusive stares from neighbours, it is enough to use, for example, ornamental glass in the bathroom windows. We will then gain intimacy, but also achieve an original and interesting visual effect in the interior. If this is not enough for us, another way to preserve privacy are sunscreens, e.g. more Solutions external roller shutters or modern mSun facade blinds. This solution will not only effectively protect us from the heat, but also increase the feeling of comfort in the house.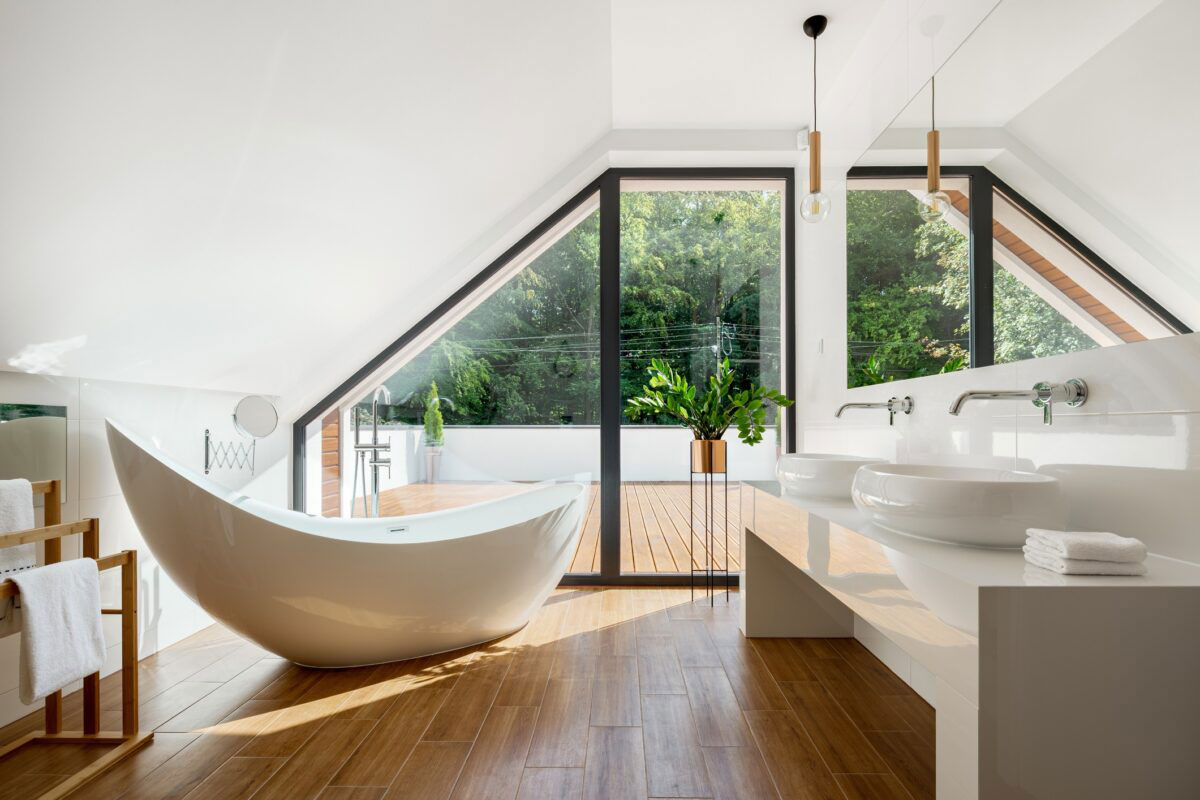 How to choose windows for the bathroom?
To choose the right window for your bathroom, it's worth considering the style in which you plan to decorate the room. Thanks to the wide colour range of the veneers, the joinery can become an important decorative element of the interior. Black windows will work perfectly in a modern bathroom. On the other hand, in a room decorated in a classical style it is worth considering wood-like windows, which perfectly imitate traditional joinery. Thanks to the Wood Look system, in which the profiles are connected at right angles, the effect is deceptively similar to wooden structures. It is impossible not to mention anthracite windows, which have been very popular for some time now. They will prove useful, among others, in an industrial interior. It is worth noting that windows for the bathroom do not have to have standard shapes at all. For example, trapezoidal structures can be successfully installed in this room.