Table of contents:
Living room – a representative point of the house
During the day, the living room becomes the most important room where the family spends time. It is usually a place where you can relax after a hard day at work or receive guests. Therefore, these interiors are usually located on the ground floor and are the largest rooms in the house. Additionally, they are often combined with the dining room or kitchen. As a result – windows in the living room must be not only aesthetic and matching the decor, but also functional.
One of the most important issues that you should pay attention to when choosing windows for the living room is their thermal insulation . Since living rooms are large spaces, it is important that too much heat does not escape through the woodwork. This will primarily help to reduce expenses on space heating.
In addition, the windows in the living room should provide the best possible amount of sunlight. With the right choice, it is even possible to adjust the level of light to the relevant section of the room, for example to illuminate the dining room more and shade the area around the fireplace or TV slightly. However, it is important to ensure that the sunlight is not too intense. In summer this can lead to overheating the room. In this case, additional roller shutters or facade blinds will be necessary.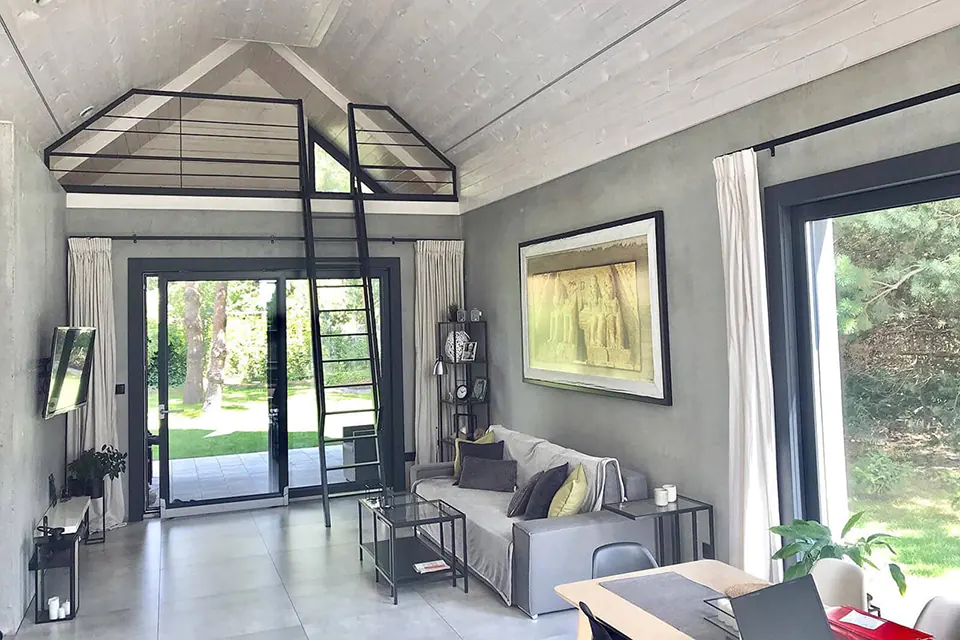 Which living room windows are trendy?
Current architectural trends indicate that the most fashionable solutions in the living room are currently large glazings and panoramic windows. By replacing one of the walls with a large pane of glass, the room can be optically enlarged and given a modern look. Such glazings ensure good lighting of the living room and thanks to high-class materials from which modern windows are made, their thermal insulation parameters do not differ significantly from those offered by ordinary brick walls.
See also: Myths about large glazings
Living rooms, as they are usually located at the back of the building, often also function as a passage to the terrace or garden. Such large glazings, which are present in products like Patio HST, can therefore function as another door to the house. However, there is no need to fear that handling such large and heavy terrace door will be difficult – current solutions ensure trouble-free operation.
But what if large glazings cannot be used? Just like in a block of flats. This may also be impossible if privacy is an issue, for example if the living room has to be located on the side of a busy street or thoroughfare for various reasons. The large glazings in such a layout would allow a view inside the house and deprive the family members of freedom and privacy. An alternative may then be to use a few smaller windows in the living room and possibly the patio doors themselves, if needed, of course.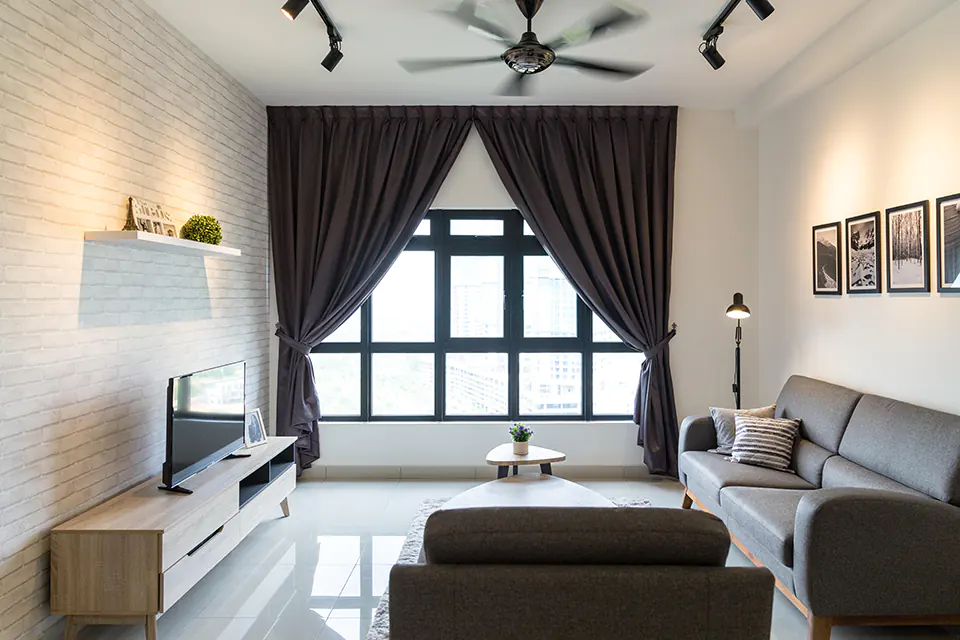 PVC, wood or aluminium?
When choosing windows for the living room, you should also decide on the material from which they will be made. In the case of really large glazing, it will be a good idea to invest in aluminum structures. They provide the greatest strength and their load-bearing capacity enables even the most difficult and demanding projects to be realised.
See also: Three reasons to choose aluminium windows
However, if our living room windows will not be so demanding in terms of realisation, we may choose proven PVC solutions. Windows made of plastic provide very good thermal insulation conditions, adequate strength, and the variety of available veneers makes it possible to match them to even the most demanding design plans.
However, nothing prevents you from mixing products from two different materials. For example, aluminum patio doors, such as Patio HST 77 , will perfectly match the plastic ALU LOOK windows, which visually imitate aluminum joinery.
In a situation where we additionally want rich decorations, such as, for example, decorative transoms, it is worth to invest in wooden windows. Products made from this traditional material are not only extremely elegant, but above all they visually warm up the room and bring natural charm to it.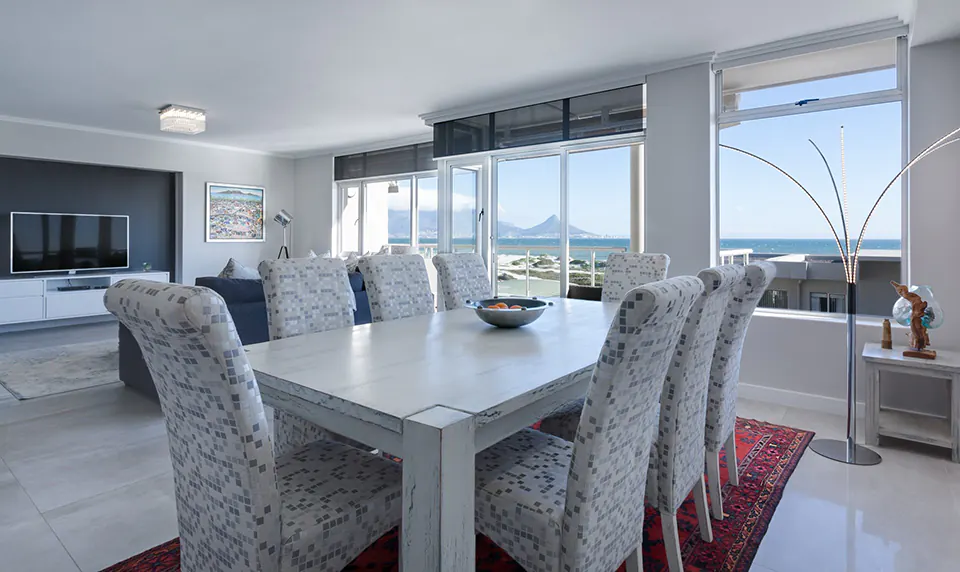 Style of living room windows
Which windows for the living room we choose is largely determined by the aesthetics and architecture of the building, the color of its facade, as well as the interior finish and its character.
If our house has a modern character, is built in a minimalist, industrial or Scandinavian style, windows in metallic or graphite shades (such as anthracite), or even completely black, for example in the Jet Black Matt veneer, will work perfectly! Contrasting light-coloured facade and walls with darker windows or, conversely, dark walls with versatile white veneers looks very nice. Aluminum windows or ALU LOOK windows imitating aluminum will perfectly match this style.
If our house has a more classic character, is finished in a traditional, perhaps even slightly rustic style, then it is worth considering wooden joinery or its alternative in the form of PVC windows with wood-like veneers, for example Wood Look. These type of windows will create a cosy effect and also make our living room emanate classic elegance.
In the end, however, the design of the windows depends primarily on the individual preferences and tastes of the investors, the plans of the architects, as well as the overall style of the house. Window producers offer a wide range of colours for their products and thus it is certain that they can be fitted into even the most extravagant projects.
See also: Rich colour palette for windows from MS beyond WINDOWS