Table of contents:
Size and shape of the window
It may sound like a common bon mot, but when it comes to window pricing, size really does matter. The size of the window often determines what material it can be made of, how big glazing can be inserted and what profiles should be used. Each of these aspects influences the final price of such a window.
The same applies to the shape of the window. Modern technology makes it possible to adapt windows to even the most extravagant designs. Unusual shapes, however, are made to special order, and this increases the price of such a realisation.
We offer our customers the option of ordering windows in non-standard sizes as well as unusual shapes or forms. A special order simply needs to be discussed with one of our business partners, who will then be able to provide a concrete offer for such a project.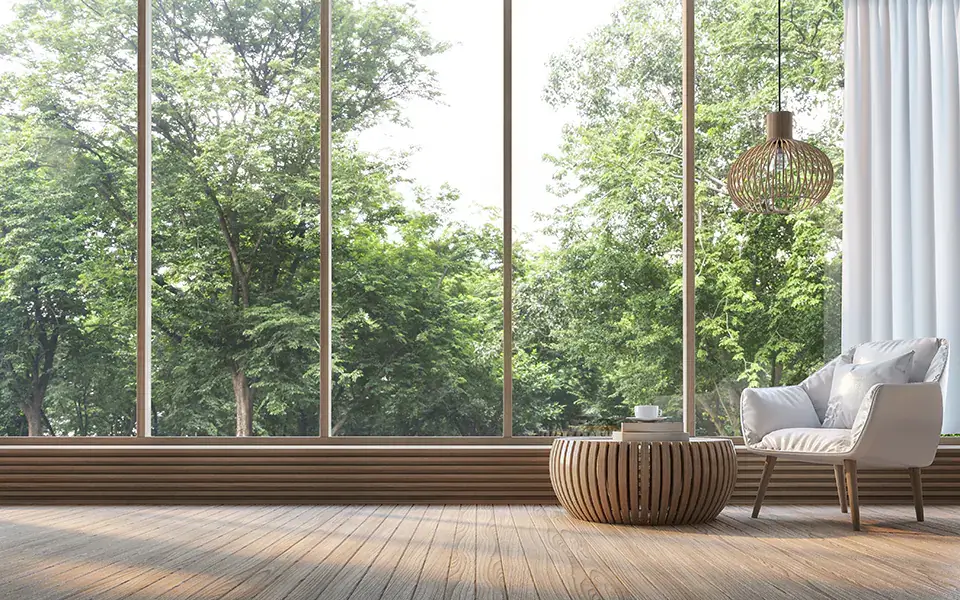 Material and production technology
The price of the windows is also strongly influenced by the material they are made of. At present, the most popular and also the cheapest solutions are PVC windows. They also have the most universal application and will work well in the vast majority of projects.
More expensive than those made of PVC are wooden or aluminium windows. Wooden windows are characterised above all by classic elegance and are ideal for historic buildings or houses built in a traditional, rustic style. They are particularly worth considering if you plan to add decorative elements.
Aluminium windows, on the other hand, offer greater load-bearing capacity than PVC or wooden windows, so they are ideal for projects with large, heavy glazings or where the strength and resistance of the material is of particular importance.
It is absolutely possible to combine different technologies within a single investment. For example, we offer ALU LOOK windows, which are deceptively similar to aluminium joinery. So when, for example, a large terrace door is desired, it is worth considering the installation of the aluminium Patio HST 77 system, with the simultaneous installation of PVC windows in identical veneer.
Answers to questions about combining different technologies can be obtained from our sales partners, who will certainly be able to advise on the best compositions.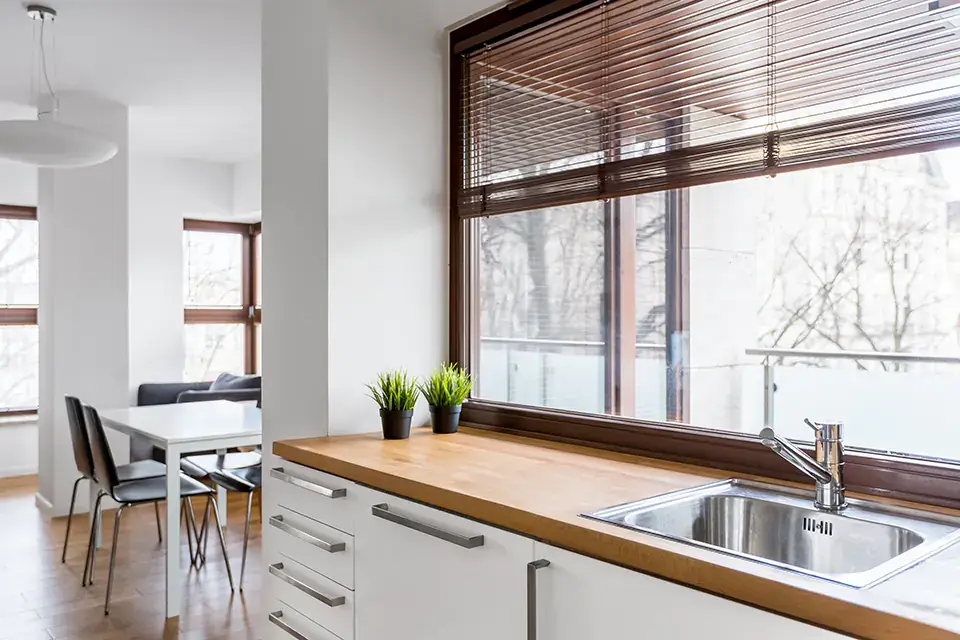 Glazed units
Another important element in the construction of a window, which can affect the price of the whole, is glazed unit.
Their price is influenced by many factors – including how many chambers they have, what gas they have been filled with, and what technologies have been used in their production. Glazed units with better heat transfer coefficient, noise reduction coefficient or light transmission will naturally be more expensive than those with worse parameters.
Glazed units can have various functions. Those that have a low solar heat gain coefficient are solar control glazed units. Those that reduce noise well are acoustic glazed units.
When a standard sheet of glass is replaced by two panes with PVB foil in the production process, we can speak of laminated glass. This will result in such glazed units being referred to as safety and security ones.
If ornamental glass is used as one of the panes, then we are dealing with decorative glass with a unique character and appearance.
Standard in MS beyond WINDOWS products is a double-chambered glazed unit with a low heat transfer coefficient SUPERtermo 0,5. It is made of three panes of glass with the spaces between them filled with argon gas.
Additional options
In addition to the basic solutions, window manufacturers can also offer customers additional options designed to increase the safety or comfort of their products.
The integration of the windows into the smart home system, the installation of additional reed switches, mosquito nets, roller shutters or facade blinds all increase the final price of the realisation. It is up to the customers to decide whether they find these functions necessary or whether they choose to dispense with them.
Any such additional options, however, are good to discuss with a sales consultant who will be able to advise on their usefulness in the client's investment.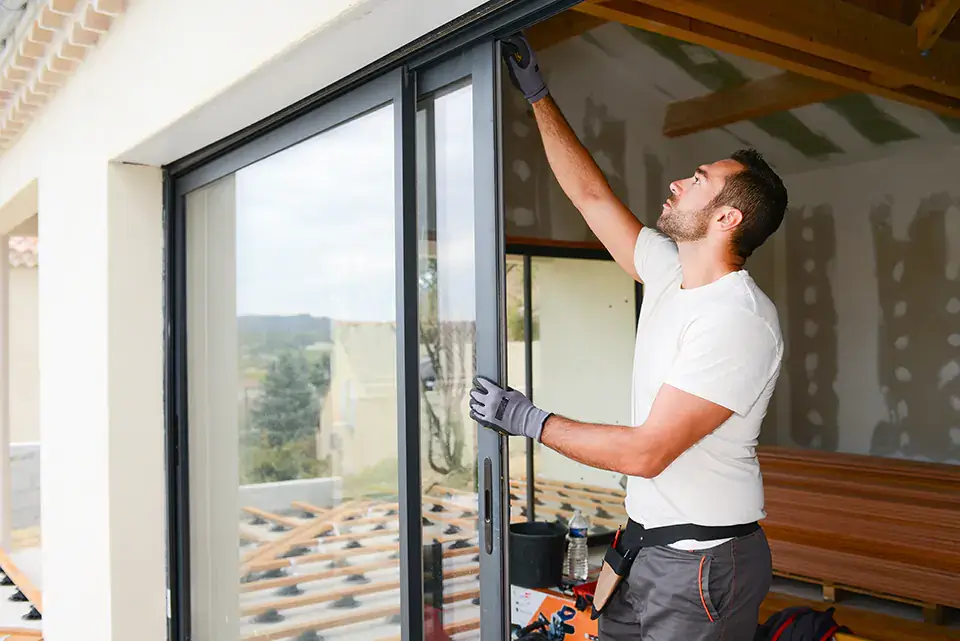 Window with or without installation?
Finally, there is the question of buying the window with or without installation.
In the former case, the showroom offers a comprehensive window sales service together with its installation at the investment site. In Poland the purchase of a window with installation also affects the price of the whole due to a reduction in the VAT rate. Window joinery alone is subject to 23% tax, whereas if you order a window together with the installation service, then the seller can apply a much lower rate of 8%. Such a purchase is also associated with fewer formalities, as the contract is signed with only one company, which, starting from the professional measurement and selection of an appropriate window model, will comprehensively carry out the entire process of its installation. Often such a combined purchase also has the effect of extending the guarantee period by the manufacturer, who can be sure that the team inserting the window will do so in the correct and guideline-compliant manner.
However, the final decision is, as always, up to the client and the investor to decide whether such a solution is suitable for him or her.