Wood-aluminium Patio FS – information
The combination of wood and aluminium saves energy and also ensures safety. On the outside, the aluminium cladding provides protection against the influence of the weather. On the inside, wood provides protection against heat loss. Siegenia PORTAL FS PLUS hardware is used in Patio FS doors. This solution enables up to seven sashes to be connected together in an uncomplicated way and creates an passage with a width of up to 6.3 m. The weight of each must not be more than 80 kg.
Folding doors – available profiles
Patio FS wooden doors with aluminium cladding are available in three product lines: Modern, Art and Classic. The options offered differ in the appearance of the glazing rim.

The pictures below show the Modern 80 mm line with Classic cladding.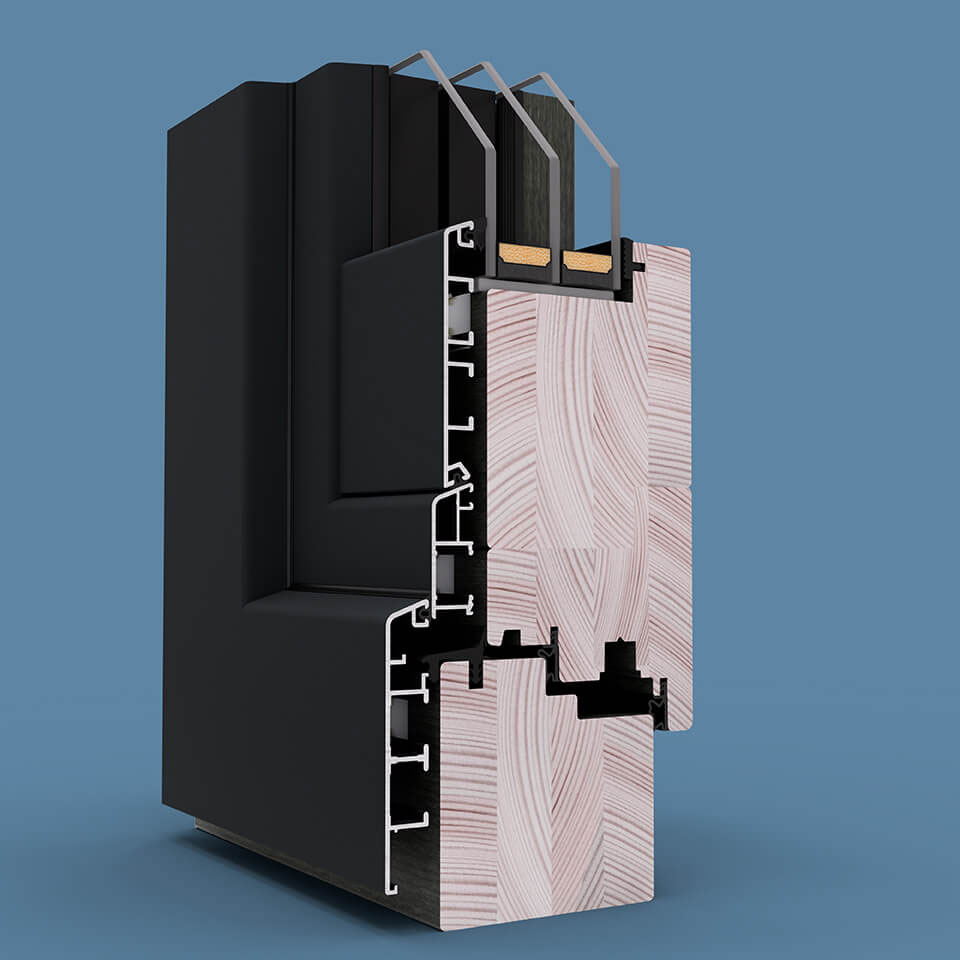 Thicknesses of frames and sashes
MS Windows and Doors offers two profile thicknesses – 68 and 80 mm. Both variants are available in each of the product lines presented above. The graphic below shows a section of joinery from the Modern line with Classic cladding. The profile shown is 80 mm thick.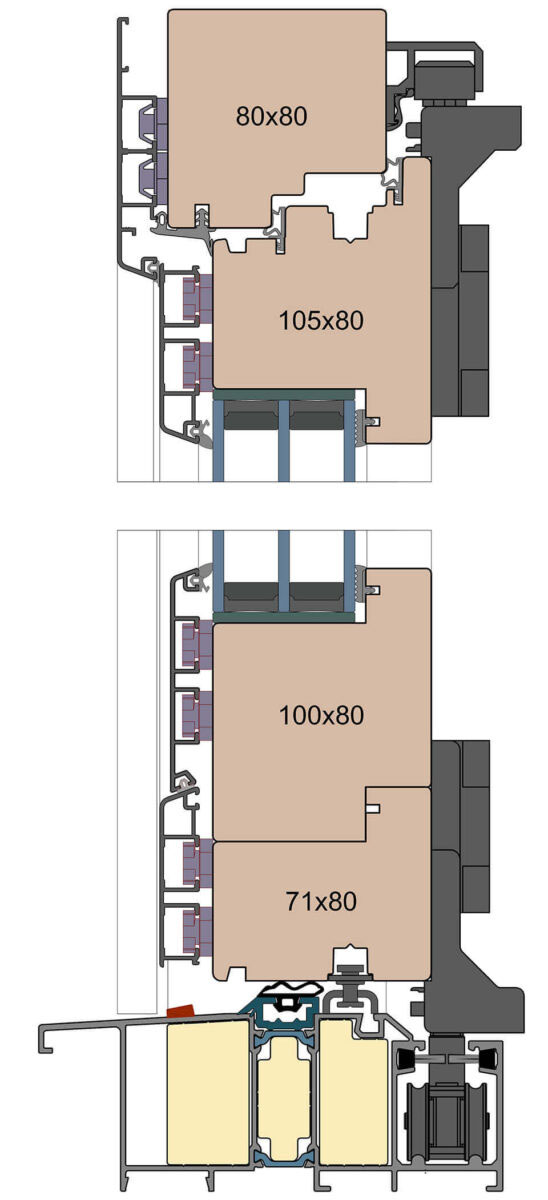 Folding doors construction possibilities
Siegenia PORTAL FS PLUS hardware allows to construct wood-aluminium folding doors in many opening schemes. The options offered are listed below.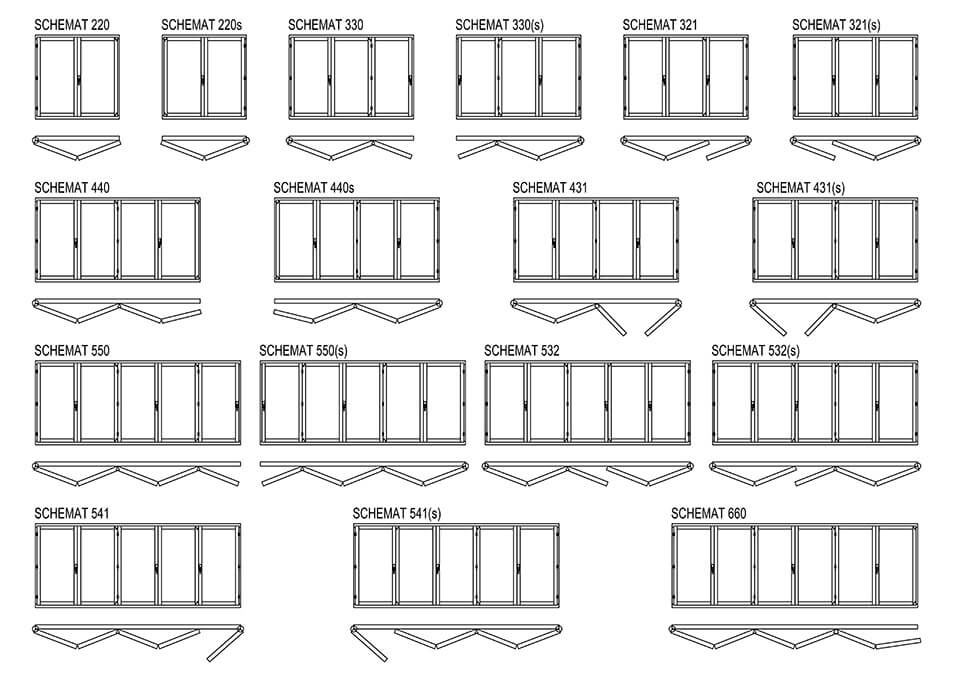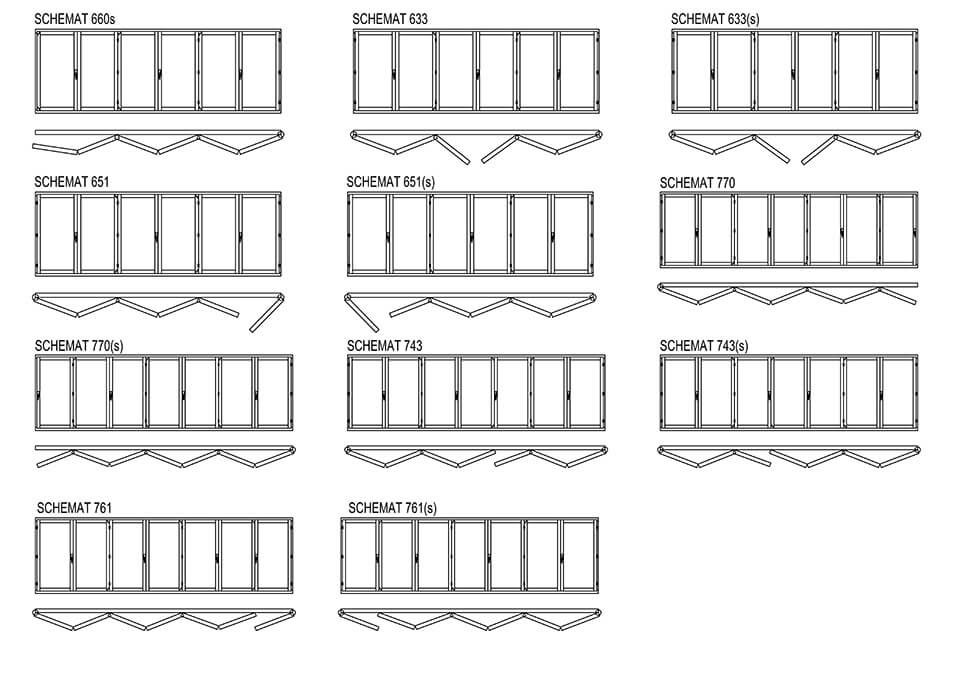 Cladding used in wood-aluminium Patio FS
In wood-aluminium doors Patio FS there is used aluminium cladding from renowned companies – Aluron and Gutmann. Only Aluron Classic or Gutmann Mira R5 cladding can be used for this product. The extensive colour palette includes, among others, RAL colours, metallic colours and wood-like decors.
Wood and its colors
It is not only the variety of aluminium cladding that affects the aesthetics of wood-aluminium folding doors. The appearance of the structure is also largely determined by the type and colour of wood chosen. Each species offered is characterised by different properties – appearance as well as technical parameters.
Threshold variants and hardware for Patio FS
Comfortable use of inward-opening wood-aluminium folding doors is due, among other things, to the high quality of Siegenia PORTAL FS PLUS hardware. Thanks to them, the structure can e.g. tilt and turn, i.e. have the same functions as a standard window.
Based on the way they open, three types of folding doors with aluminium cladding can be distinguished:
the sash guidance is on the upper frame element,
the sash guidance is on the lower frame element,
variant with an aluminium threshold (component with a thermal break to prevent the formation of condensation).
The options described are listed below.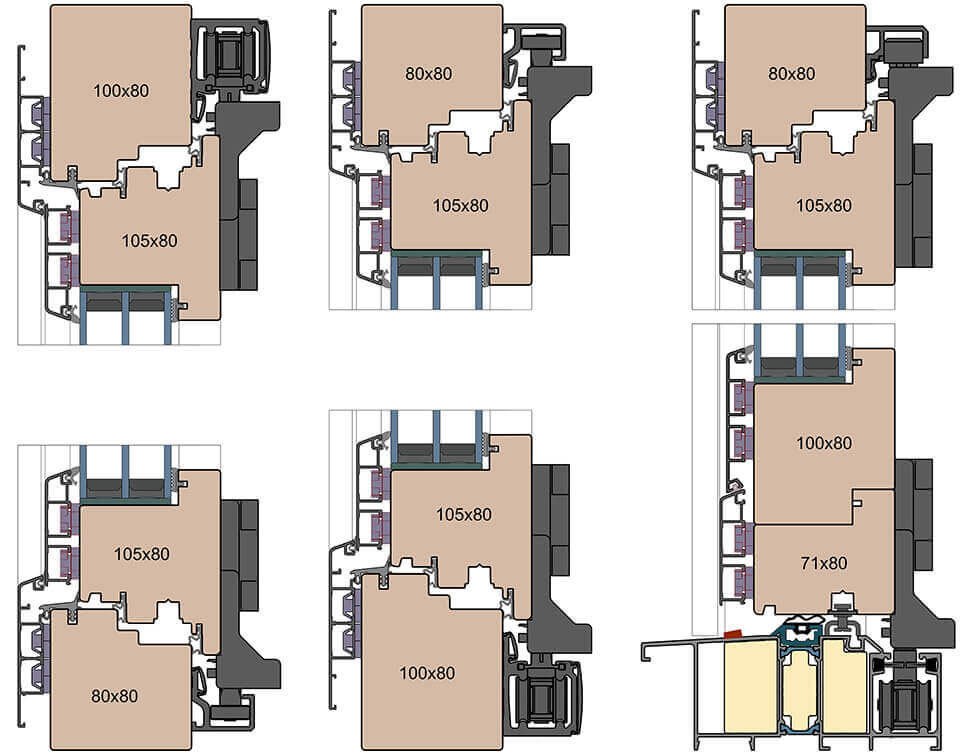 Standard accessories for folding doors
Long-lasting durability of joinery and its comfortable use are not only a result of using high-quality profiles but also appropriate accessories. All the elements used in the production process affect the comfort of the future folding door user and the aesthetic value of the construction. Each product from the MS Windows and Doors offer is equipped with components matching the species and colour of wood used. In the case of the wood-aluminium Patio FS, standard equipment includes: