Characteristics of pivot windows
Pivot windows are easy to use. They save space in the interior and are characterized by excellent ventilation properties. They are perfect for rooms with a small area, e.g. bathrooms or attics. They can also be used as lighting in staircases, which, compared to traditional permanent glazing, significantly facilitates their cleaning. Comfortable window operation is possible thanks to GU fittings. These elements enable the construction of large-size structures – round windows with a diameter of more than 2 m and rectangular windows with a width and height of more than 2 m – and a considerable weight of up to 100 kg in the case of round joinery and 175 kg in the rectangular variant.
Due to the specific design features as well as the individual hardware system and the functions of the handle, the window can be turned 180 ° in one movement. An adjustable brake of the sash can be used to keep the sash in the position selected by the user. Pivot windows will also work well in interiors where fast and frequent ventilation is required. Their design causes used air to escape overhead, and fresh air to flow in from below. Thanks to this, you can quickly get rid of moisture as well as unwanted odors.
Features of pivot windows:
their axis of rotation may be vertical or horizontal;
the axis of rotation is located in the central point of the structure;
they have central locking;
the possibility of using an adjustable sash brake;
ensure simple and convenient cleaning of the outer pane from the inside – the sash can be set to the tilted position with one pull;
guarantee optimal air circulation;
they are available in rectangular (wooden and wood-aluminum) and round (wooden only) versions;
the possibility of using motor drivers;
high durability and comfortable operation;
high tightness.
Variants of pivot windows
Rotary windows available in MS Windows and Doors come in various variants. The options offered are shown in the graphics below.
Round pivot windows (only wooden)
Note: The graphics below do not include the hinges, which are visible in the finished product from the room side.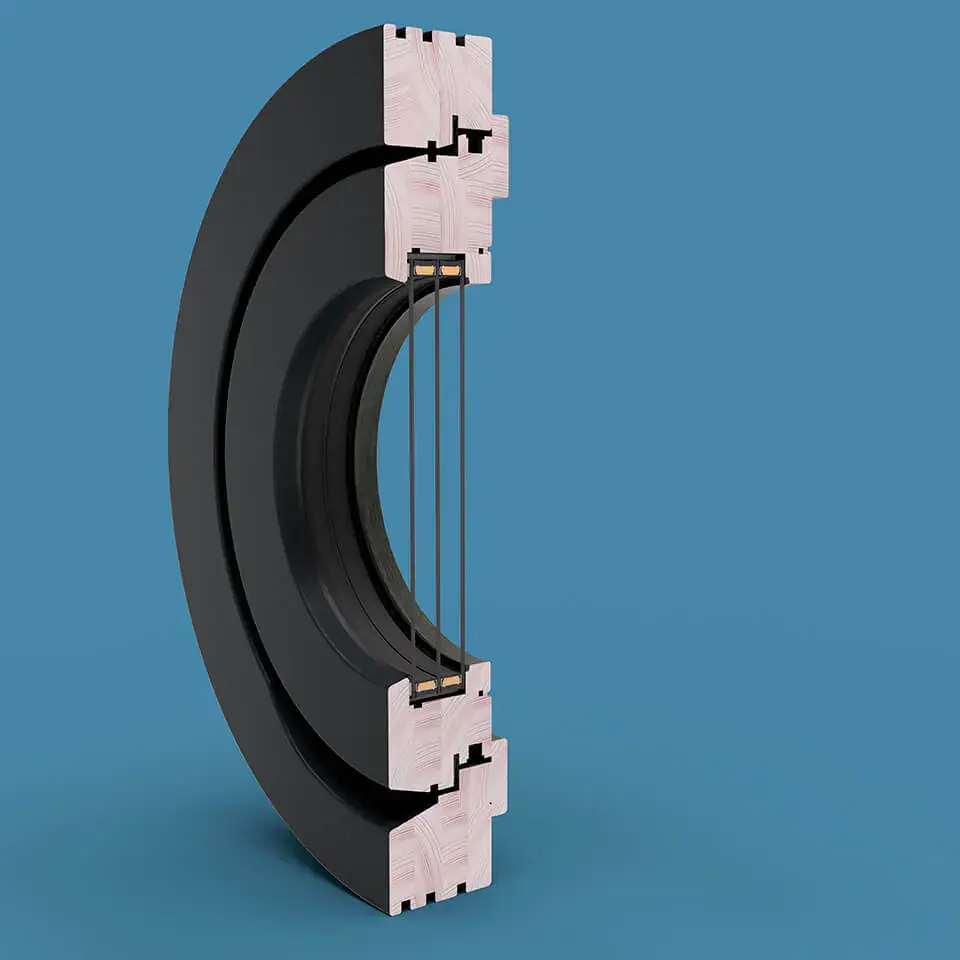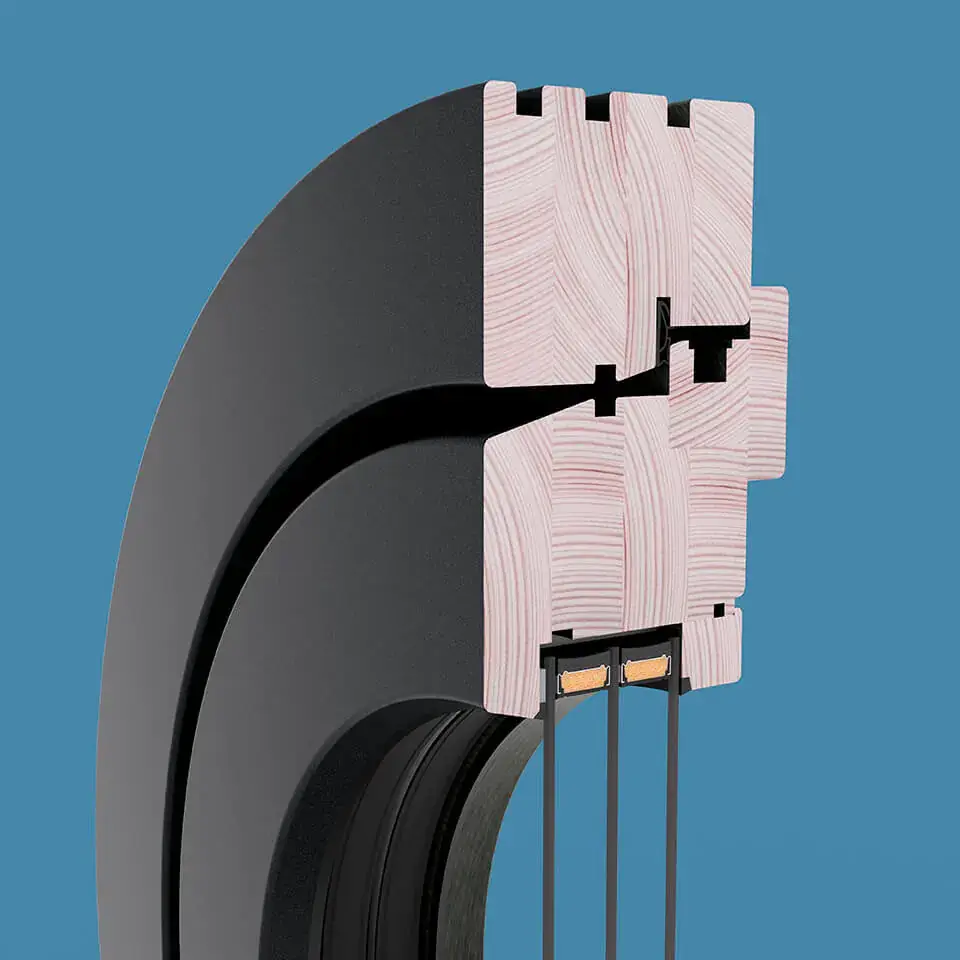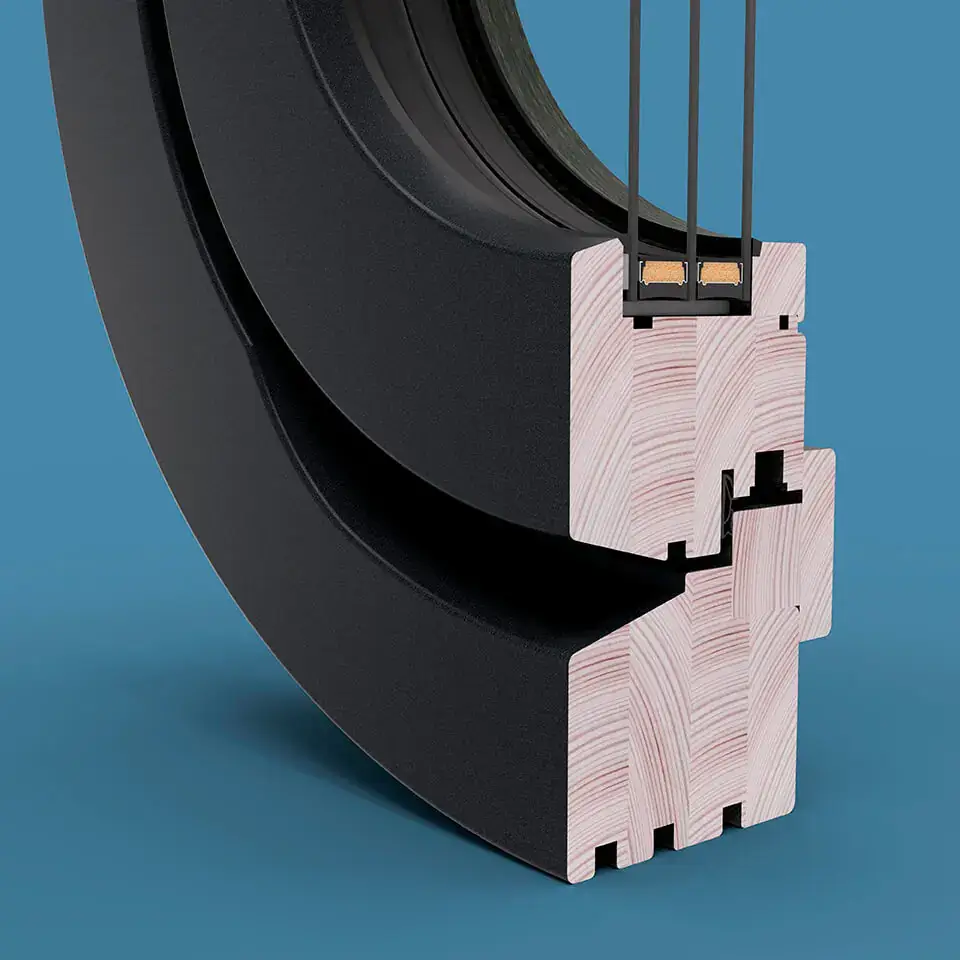 Rectangular pivot windows
Note: The graphics below do not include the hinges, which are visible in the finished product from the room side.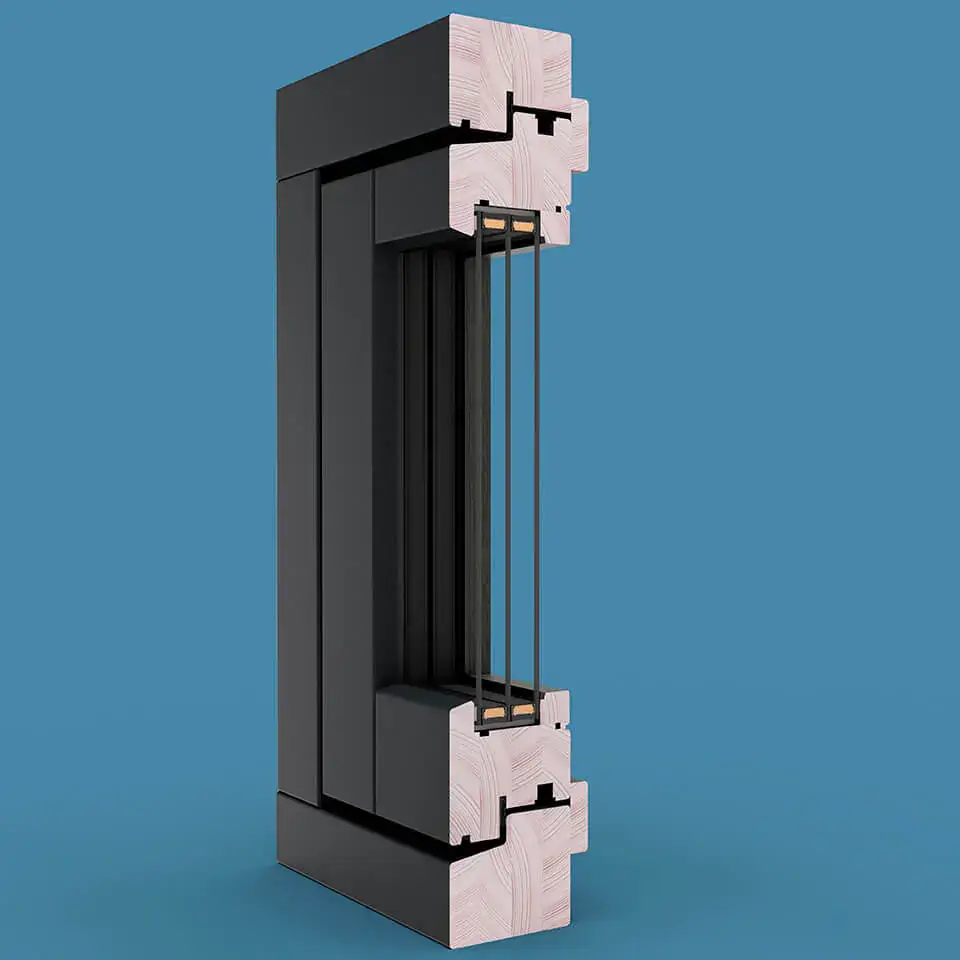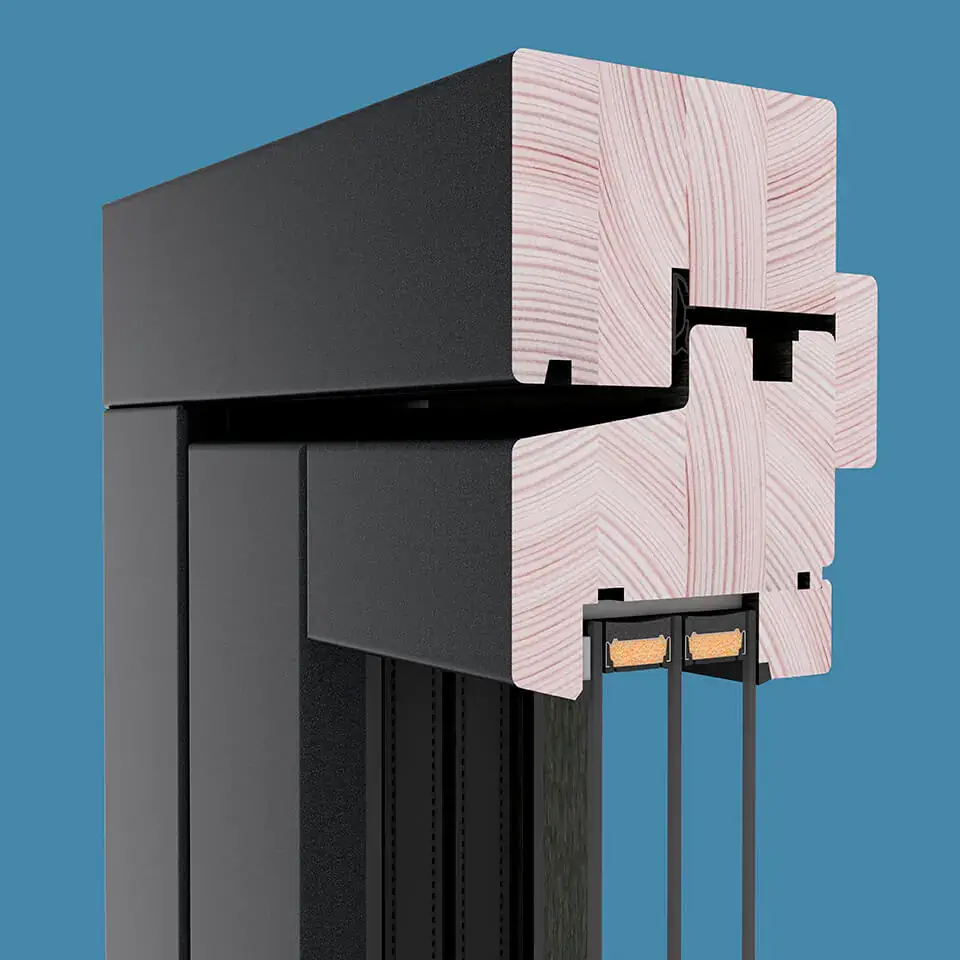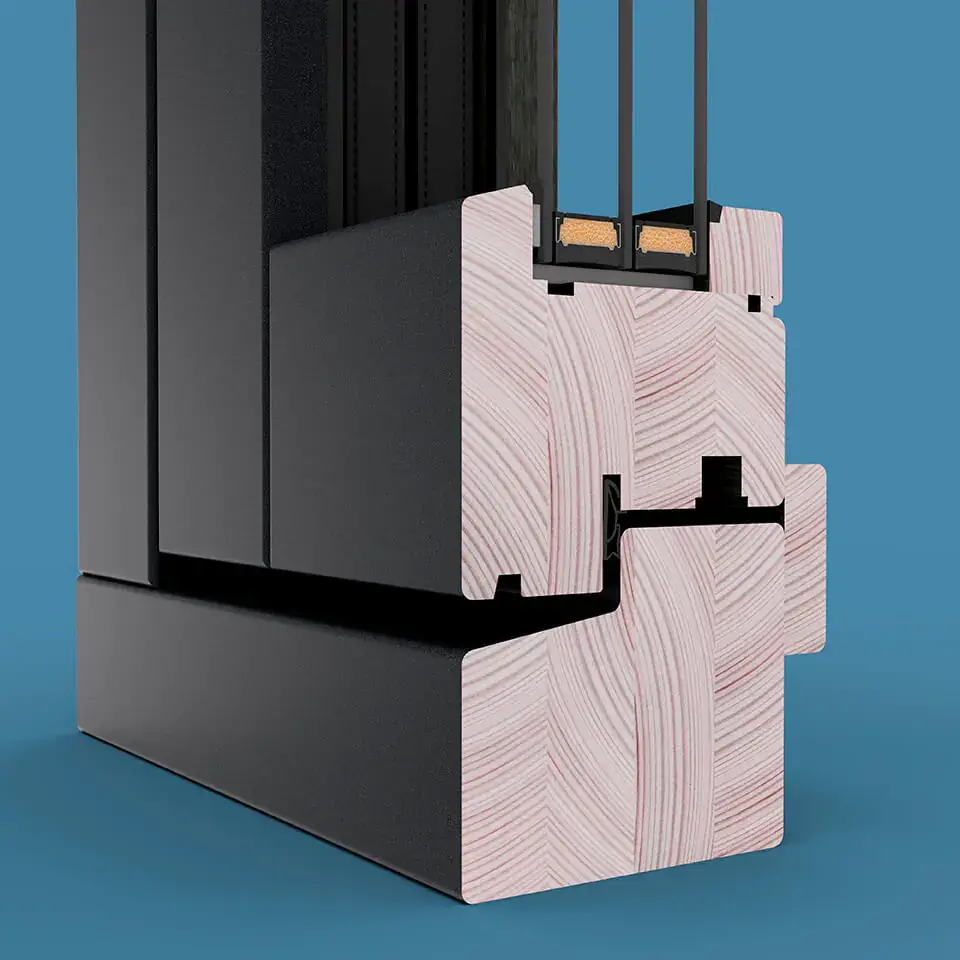 Wooden pivot windows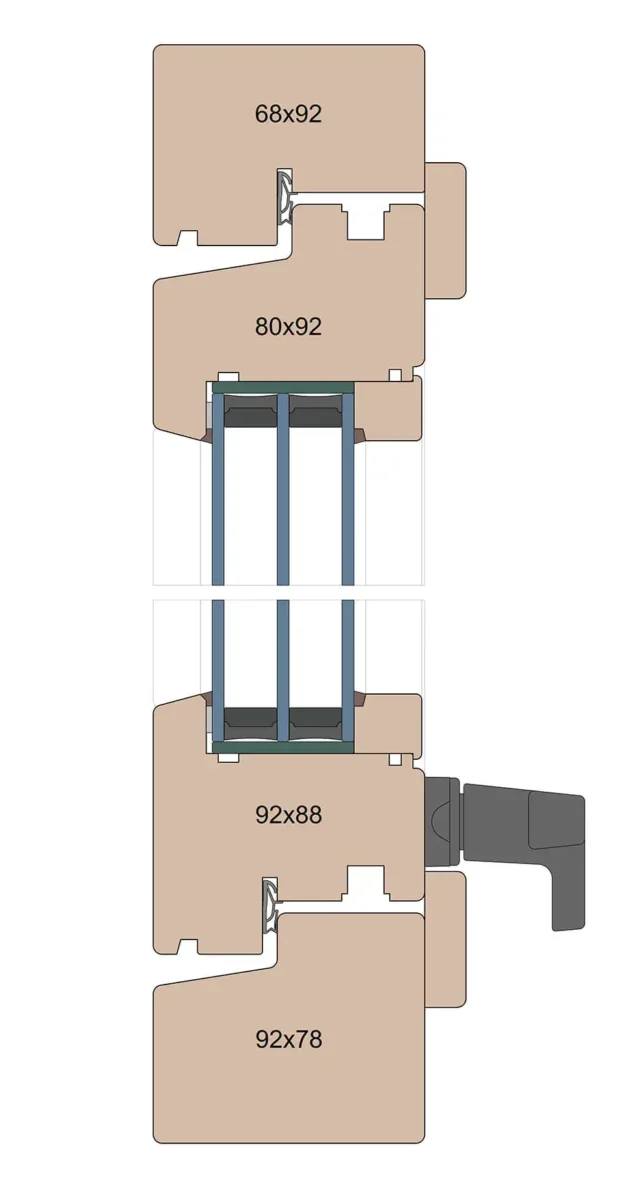 Wooden and aluminum pivot windows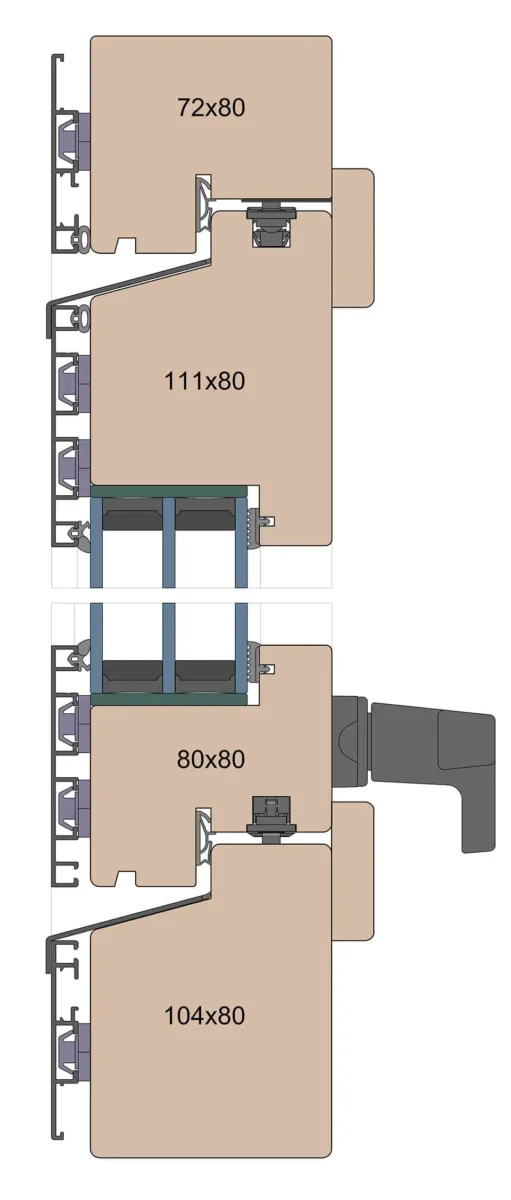 Pivot windows – product lines
Wooden pivot windows are available in the following product lines: Soft, Classic, Old, Art and also Modern.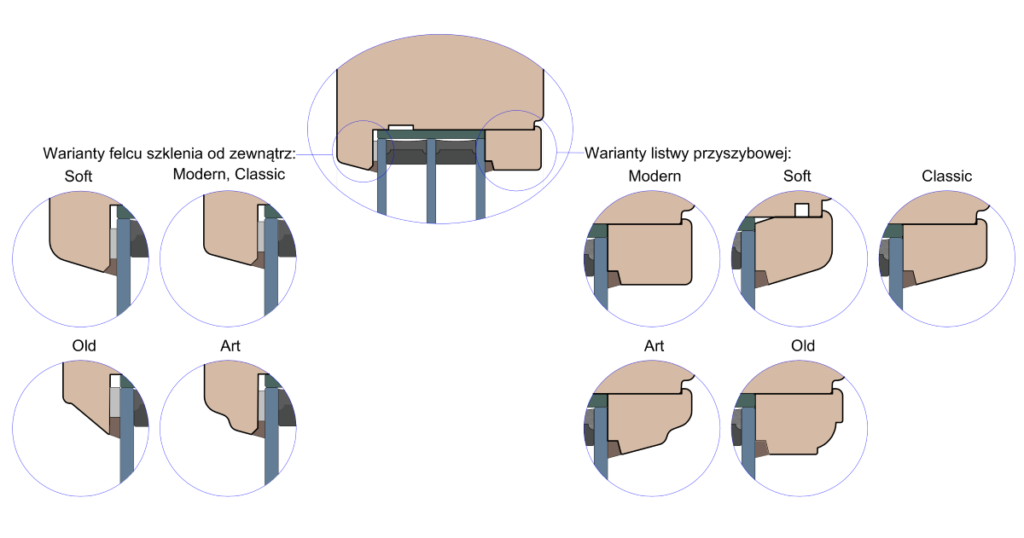 In the case of the wood-aluminum variant, it is possible to choose one of three lines – Classic, Modern or Art.


Cladding for rectangular pivot windows
In the wooden-aluminum constructions offered by MS Windows and Doors, aluminum cladding of one of two brands can be used: Aluron or Gutmann . The following component types are available for pivot windows:
Aluron cladding : Classic, Retro, Linear, Quadrat, Quadrat FB;
Gutmann linings : Mira R5, Mira Contour VFM, Mira Contour, Mira Contour FB.
Types and colors of wood in pivot windows
Pivot windows, similarly to other products from the MS Okna i Drzwi offer, can be made in various finishes. A wide selection applies to both the types and colors of wood and the colors of aluminum claddings .
Profile thicknesses in wooden pivot windows
Wooden pivot windows can be made in one of three thicknesses – 68, 80 or 92 mm. Each of these options is available in the three product lines mentioned above.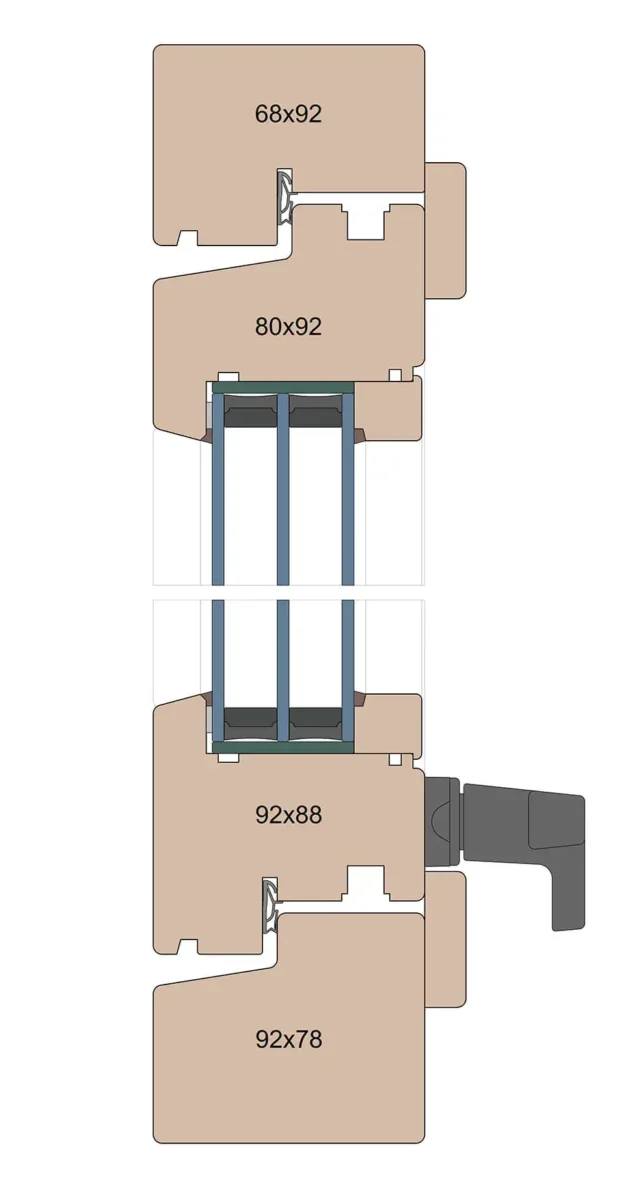 On the other hand, wooden-aluminum pivot windows are available in two thicknesses: 68 and 80 mm.